What does it take each year to move ahead, make a difference, go big and be bold? In 2016 the Adventure Travel Trade Association and the adventure travel community were very, very busy. Take a look at all our accomplishments – feel proud, we are. And then, get a glimpse of 2017 – because it is shaping up to be a spectacular and inspirational year.
2016 YEAR IN REVIEW
ATTA membership reaches 100 countries! 70% are tour operators and accommodations, 10% Tourism Boards, 5% Travel Advisors and 15% Industry Partners such as Gear Brands, Technology, Marketing and PR companies as well as Insurance specialists, Lawyers and more. [Learn more about membership]
ATTA continues to partner with World Wildlife Fund on initiatives to combat Wildlife Trafficking. Shannon Stowell visits Washington D.C. to help make the case to US government. [Read About It.]
AdventureWeek Brazil in Bonito and the Pantanal highlights some of Brazil's adventure gems in April. U.S. media and tour operator buyers discover amazing waterways across the country from stunning waterfalls, clear rivers and then the ever- stunning and wildlife-rich Pantanal. [Brazil Highlights]
ATTA releases latest Adventure Tourism Development Index for 2016 as well as an Industry Snapshot Report and Cruise Industry Quick Poll. The cruise report creates some controversial discussion at the Adventure Travel World Summit while ATDI inspires countries around the world to consider their tourism development strategies. [Research]
AdventureNEXT Balkans 2016 in Ohrid, Macedonia from May 10-12 fosters unprecedented international collaboration in the Balkans. Several attending tour operators launch new Balkans focused tours and attending media continue to write stories and include Balkans destinations in features and destination round-ups. [Post Event Impacts]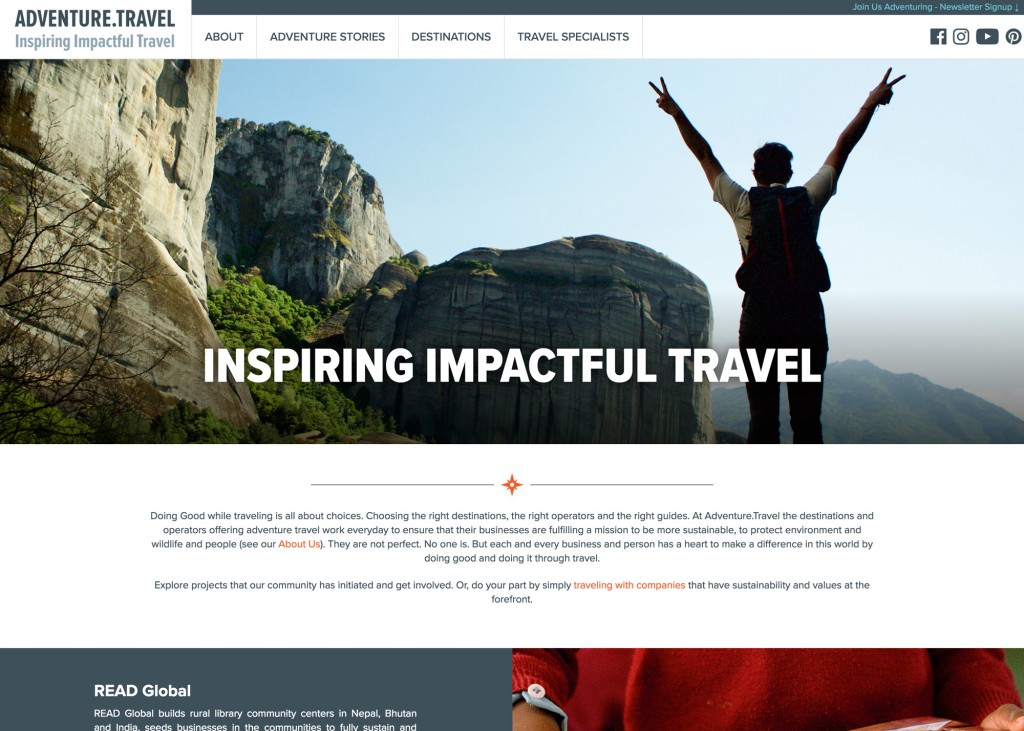 Adventure.Travel gets a new look with redesign and we now reach 200,000 consumers regularly. Our original articles focus on Inspiring Impactful Travel and are commissioned from ATTA's Adventure Media members. [Adventure.Travel]
Adventure Travel Conservation Fund is launched. ATTA led the creation of this non-profit created to directly fund local organizations engaged in the conservation of unique natural and cultural resources of adventure travel destinations. Adventure Leaders signing the inaugural pledge were ATTA, Uncruise, REI, ExOfficio and Eagle Creek pledge in at the Adventure Leader level. [Learn More.]
Saguenay, Quebec hosts the second annual AdventureELEVATE event last June. The unique venue in a historic papermill was the perfect backdrop to this educational and networking event that featured education and networking for North American travel professionals. [Video Wrap-up]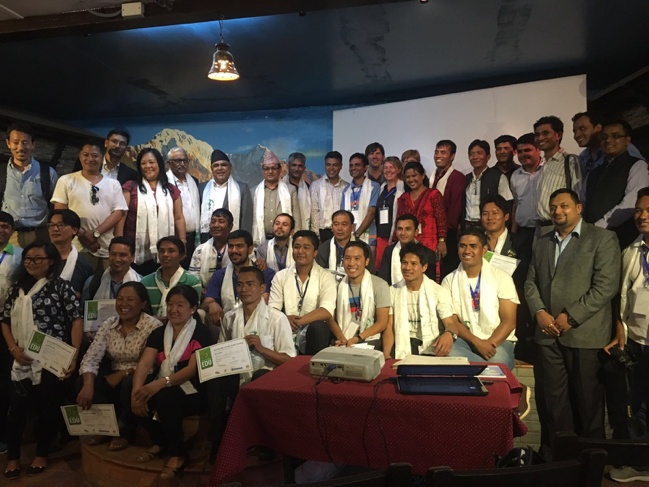 First ever ATTA AdventureEDU Guide Training was conducted in June in Nepal. This Guide Training aligns with the International Adventure Travel Guide Standard. In the fall we completed our second guide training program in the Caucasus (Armenia) followed by a 3rd in the Balkans. [Post Guide Training Wrap-up]
Go Big. Be Bold. The Adventure Travel World Summit in Anchorage Alaska in September was certainly that with adventures throughout the state exceeding expectations and delegates leaving inspired to make a difference in their businesses and communities. [See Video Highlights.]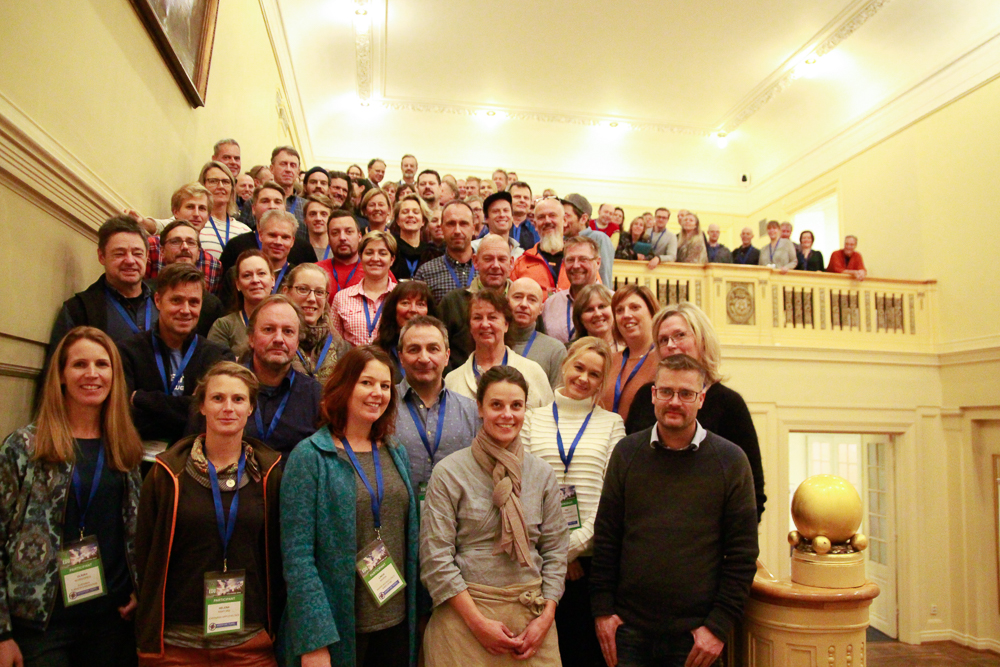 AdventureEDU programs crisscrossed the globe in 2016. Training was conducted in locations such as Alberta, Armenia & Georgia, New Brunswick, Sweden, Serbia, and the Balkans. [Sweden EDU Focus]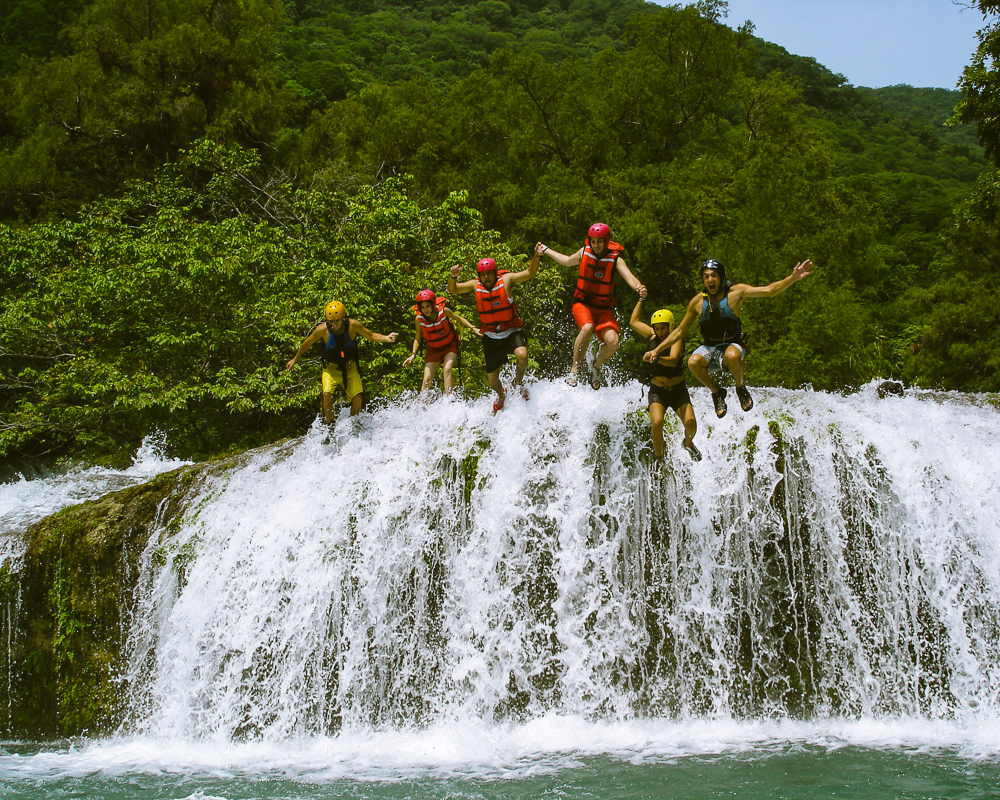 AdventureNEXT San Luis Potosi in November/December brought together regional delegates from throughout Mexico and Latin America as well as a diverse group of tour operators and media with a interest in Mexico's adventure tourism opportunities. [Event Summary]
The Adventure Travel Trade Association team gathers together from across the globe (we all work virtually so our time together is precious). It's our time to plan though we tend to have some fun and adventures too. This year, paddle boarding and visiting a local tribe in Washington state featured in activities! [ATTA Team]
2017 YEAR AHEAD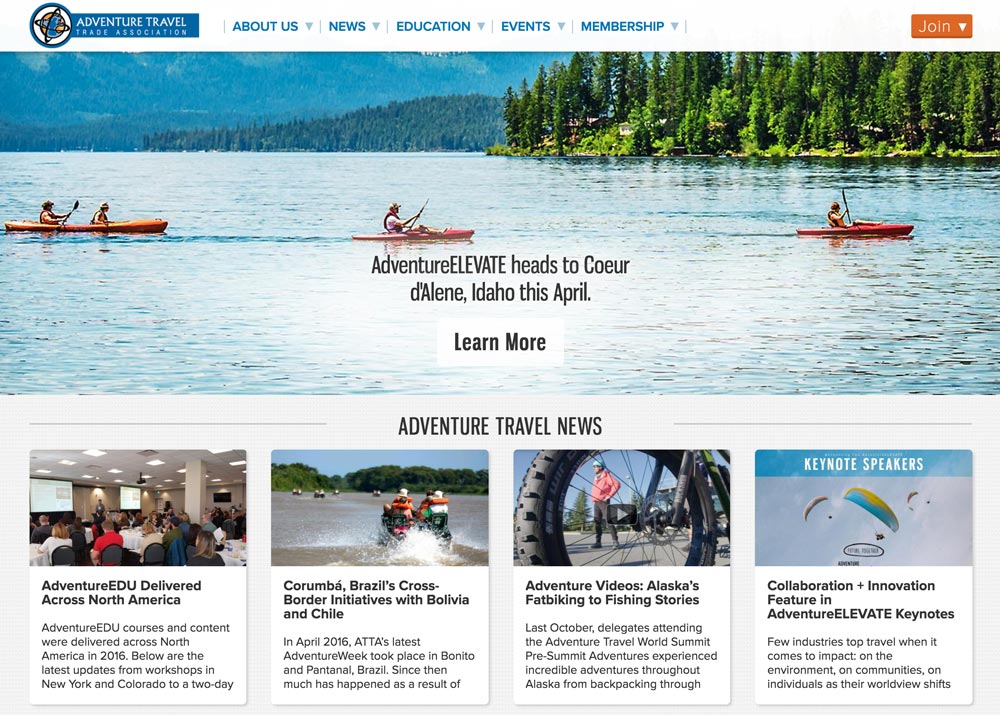 2017 starts off with a bang. An update to ATTA's home page allows a more mobile friendly experience. Look for more new looks from the ATTA in 2017; it is the year for refresh! [Check Out Home Page]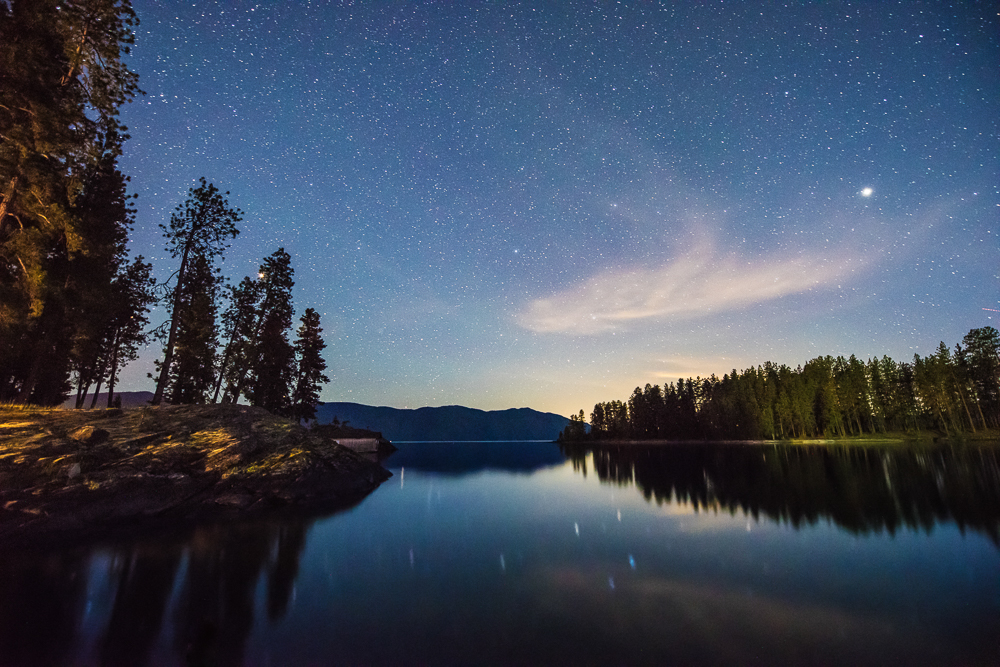 Join us at AdventureELEVATE in Coeur d'Alene Idaho April 12 & 13th. Adventures around the town will be released soon and educational content around the theme "Future Together" is getting finalized now. AND a new Destination Showcase Marketplace has been created to meet the needs of the industry.  [Register Now]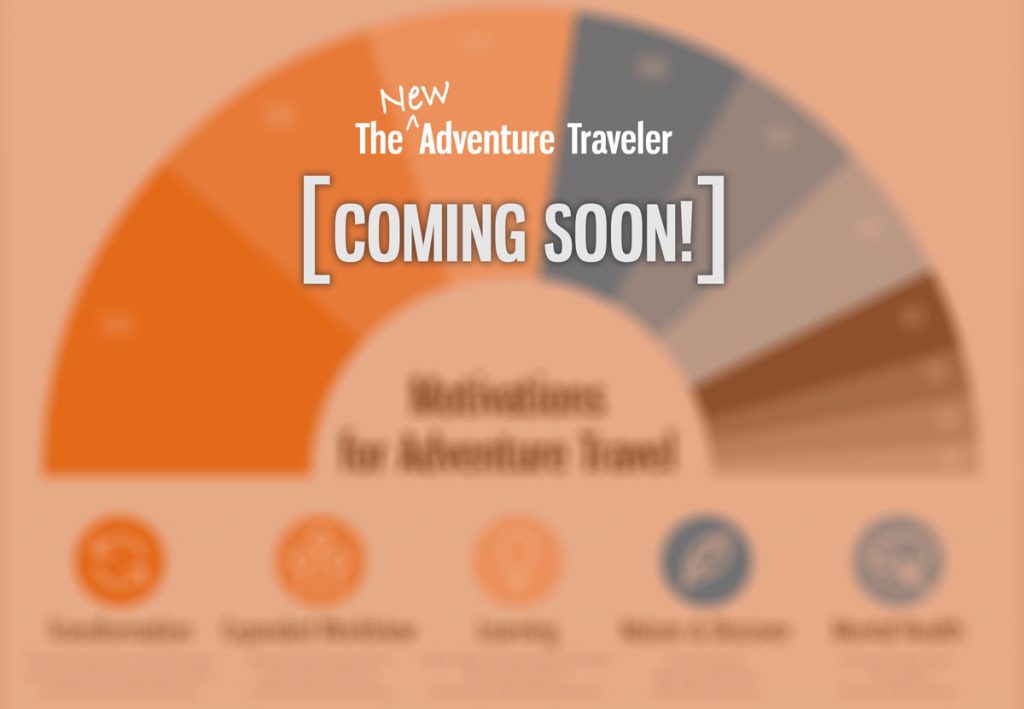 A New Adventure Traveler emerges… coming very soon, insight into Adventure Traveler motivations. The ATTA takes a new look at the definition of adventure travel and what travelers want NOW. [Attend Adventure Session during trade day at NYTTS]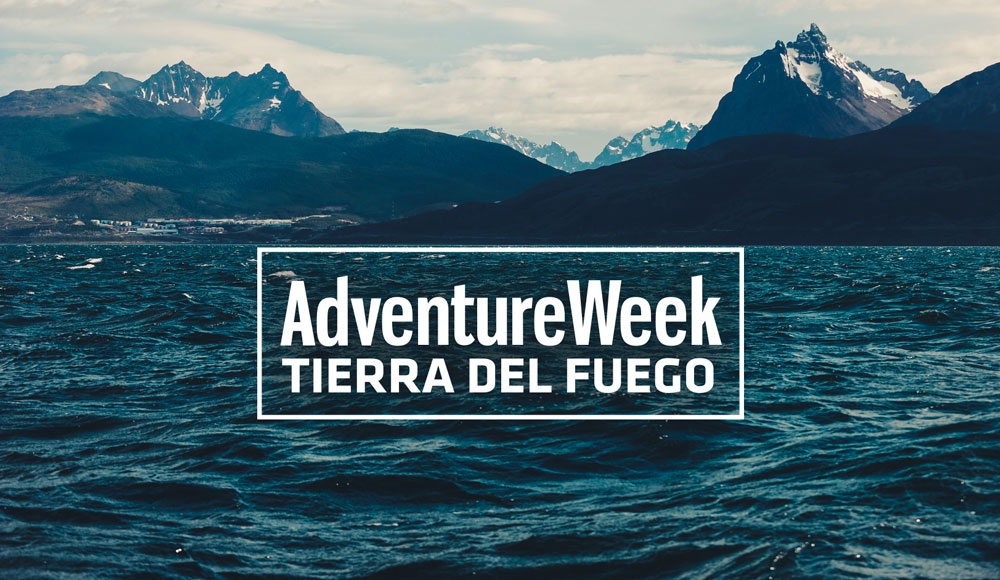 Two 2017 AdventureWeeks are soon to be announced that will focus on regions well known to travelers. These adventure rich itineraries bring a new laser-focused intention to locations in Europe and in South America. We'll keep you guessing for now, however this photo is a subtle hint.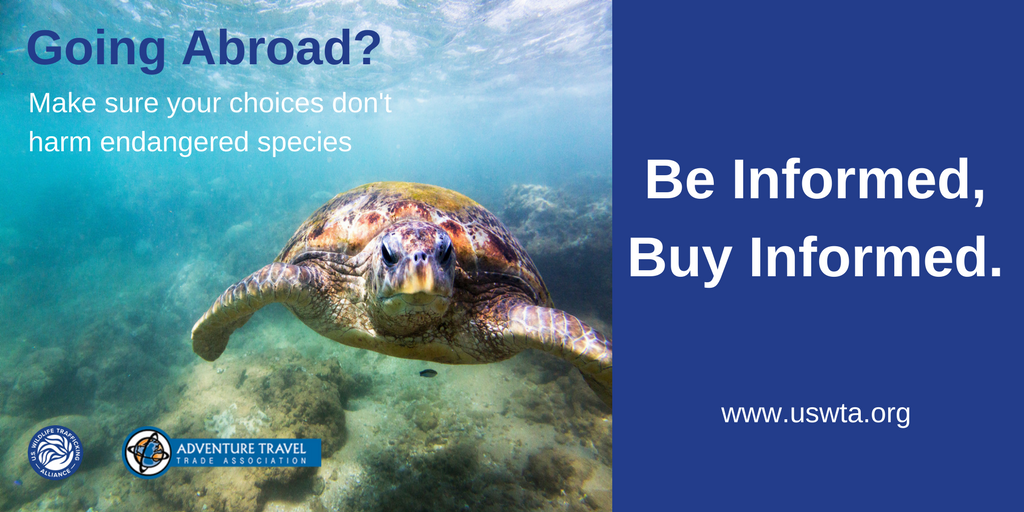 The ATTA and partners through the US Wildlife Trafficking Alliance (USWTA) release a Wildlife Trafficking Toolkit for travelers. Industry professionals can utilize this toolkit to help inform travelers to avoid purchasing illegal wildlife products that are decimating global populations of elephants, rhinos, tortoises and other endangered species. [Toolkit Released Article]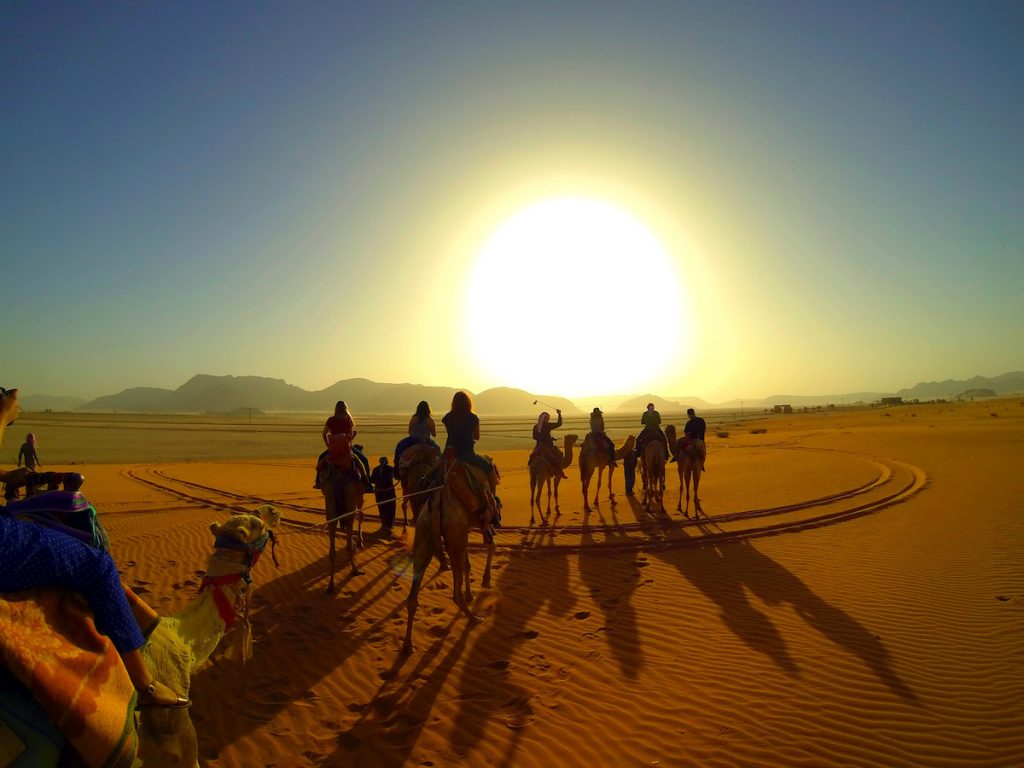 AdventureNEXT makes its way to the Near East this May. Along the shore of the Dead Sea in Jordan delegates will congregate to be inspired by all that the Near East offers from ancient cultures and stunning scenery to adventurous activities and friendly people.  [Register Now]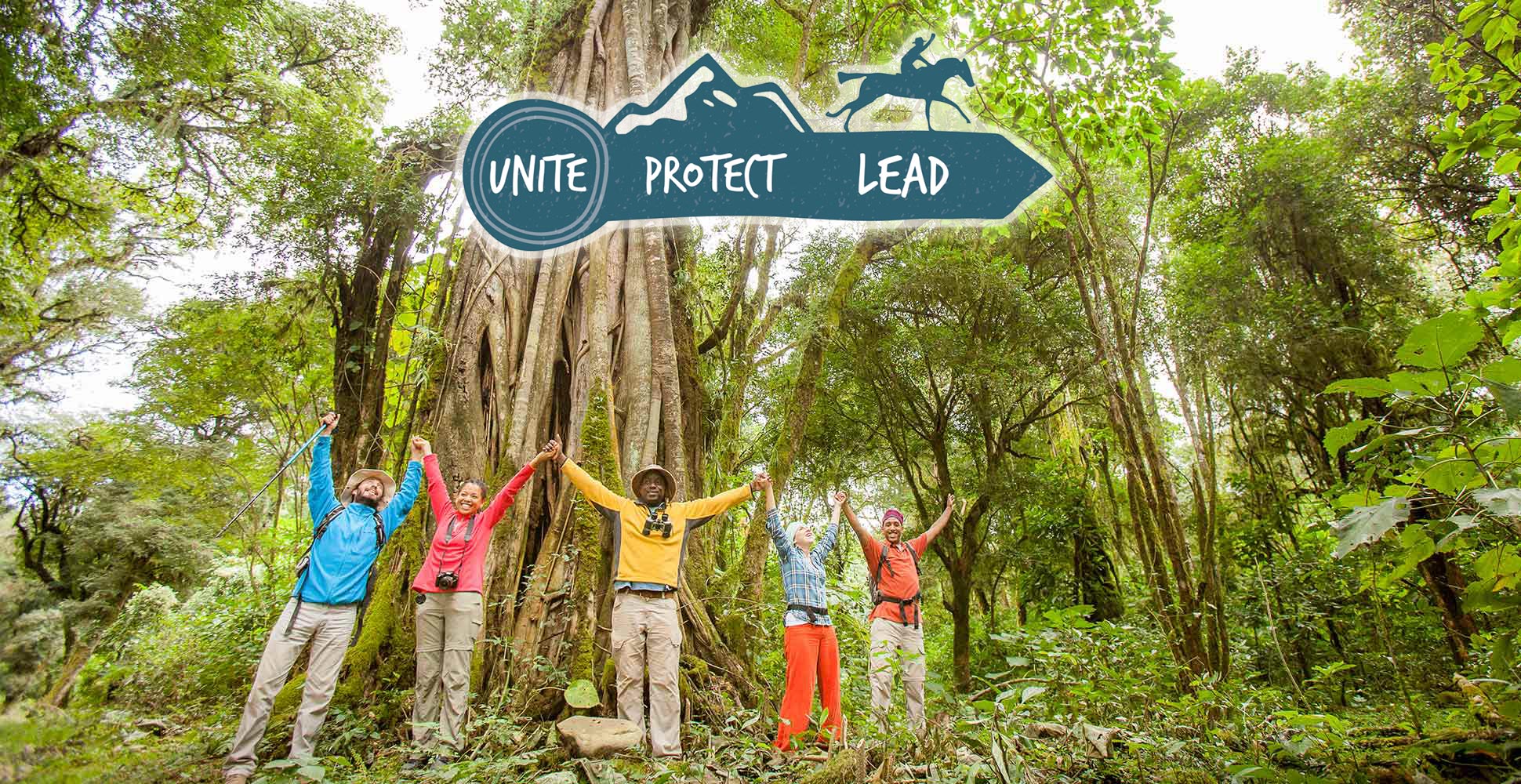 Preparation for the Adventure Travel World Summit in Salta, Argentina is in full swing. Educational content is soon to be announced and adventures and media are getting finalized. Look for more announcements soon. [Register Now]
The ATTA commits to a strategic focus on Women Leadership in Tourism and Indigenous Tourism. Through strategic partnerships with indigenous organizations focused on indigenous community success (defined in their terms) and focused development of women leaders in the industry, ATTA plans to make a difference. [Indigenous or Women Leader? Speaker Nomination Form]
Is there more? Of course! AdventureEDUs are getting finalized, we are confirming destinations for AdventureELEVATE and Adventure Travel World Summits for future years and more creative strategic partnerships across the world. If you want to stay in the know, subscribe to AdventureTravelNews.