The Adventure Travel Trade Association has just released the first of at least two scheduled reports to track the effectiveness of the May 2016 AdventureNEXT Balkans event. The Early Impact Report includes some of the first newly-developed products and international media coverage for and about the Balkans that are the direct result of the regional gathering.
"Delivering a major event just ahead of peak season in an emerging adventure destination with a history of challenging circumstances came with a certain degree of risk that gave us pause at times," said ATTA Executive Director-Europe, Chris Doyle. "That's why it is especially gratifying to hear so soon from our partners on the ground in the Balkans, from the suppliers in the region who invested in and participated in the event, and from the international buyers and journalists, that serious progress in the region is already under way on many fronts."
True to the ATTA's mission, the intent of the international gathering in the Balkans was to gain momentum for a progressive form of tourism that leaves positive local economic benefit throughout the region, while helping to protect, preserve and thoughtfully expose the region's vast culture and natural richness to high-value global travelers.
The Next AdventureNEXT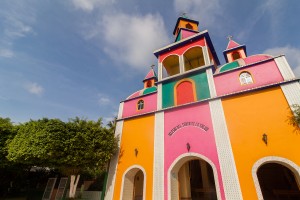 Following the success of AdventureNEXT Balkans, we've created a second event for 2016. Registration is open and partnerships are available for AdventureNEXT San Luis Potosí in Mexico, November 29 – December 1.
Among the nearly 300 delegates to AdventureNEXT were more than 40 international leading tour operators (buyers) from North America, Western Europe and other target source markets, and more than 20 journalists, representing media such as New York Times, Outside Magazine, National Geographic, Lonely Planet, LA Times, Wanderlust, Germany's Bergwelten, Spain's Oxigeno Magazine, AFAR, etc.
The Early Impact Report includes some of the initiatives that buyers and journalists have already undertaken to promote and sell the Balkans region (slides 12-15; 42-59); here are just a few examples:
A survey and more informal feedback revealed the following:
96% of delegates stated that the time and resources spent on attending AdventureNEXT was of value to them and their business
77% of delegates came away with a more favorable perception of the Balkans as an adventure travel destination
Emilija Fildishevska from Macedonia Travel said: "After AdventureNEXT, we already had bookings for this September, and of course, for next year also."
ROW Sea Kayak Adventures said: "Thank you for all that you did to put on such an amazing AdventureNEXT Balkans event earlier this summer – it was truly one of the best experiences ever! In other news, we are working on selling our new Three Country Kayak Tour: Exploring Croatia, Montenegro & Albania by Kayak for summer 2017."
Journalist Francisco Javier Gonzalez from Spain said: "AdventureNEXT, as every ATTA event, has been once again a precious experience during which I've had the opportunity to know not only a new and interesting place of this planet, but also met with many media and tour operator peers. The truth is that as an adventure travel journalist, the ATTA events are extremely productive and fun!"
Reporting on the impact of ATTA events is just one aspect of the follow up process. Another is to try to leave a positive legacy throughout the entire supply chain of a region and to inspire commitment to a responsible future. With this in mind, Southeastern Europe continues to lean into more necessary education and training through AdventureEDU to ready the region for increasing international arrivals. The ATTA and its regional partners have already identified short- and long-term needs and requests, and have signed agreements and action plans that will carry all parties into 2018. Conversations about the next AdventureNEXT Balkans gathering in 2018 have started and interest to be its host has been expressed by several destinations.
For a copy of the Early Impact Report, send a request to [email protected].