(SEATTLE) August 3, 2016 – More than 80 adventure videos are now available for viewing via the Adventure in Motion Film Contest, powered by the Adventure Travel Trade Association (ATTA; www.adventuretravel.biz). Viewers can vote on their favorite films by "liking" them using the Facebook button on the contest platform. The three finalists with the most votes will be shown at a live screening at the Adventure Travel World Summit in September in Anchorage, Alaska, and the final winner will be selected via live vote by the audience.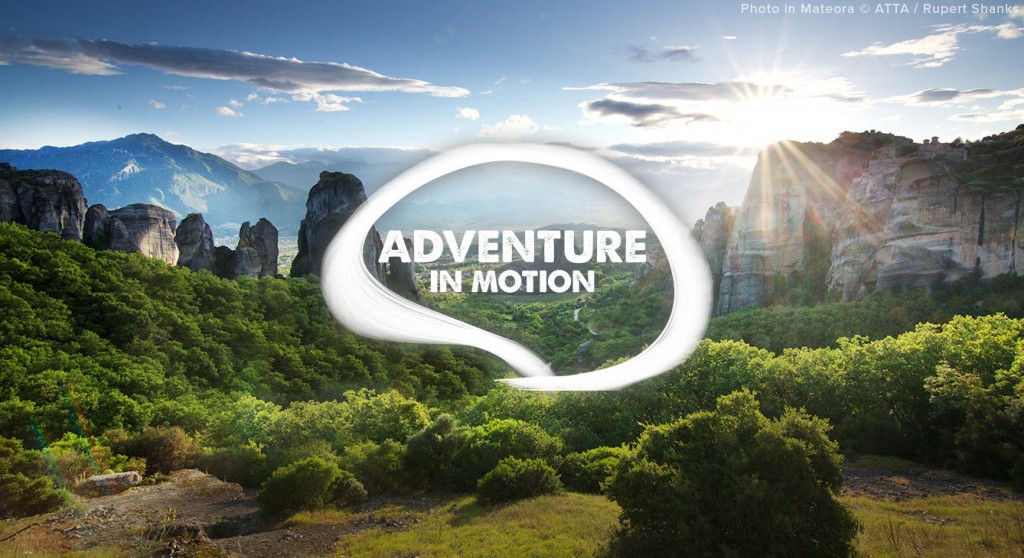 The film submissions have the goal of making viewers want to pack their bags, shut off the computer and go on an adventure. The films highlight destinations from Panama to Japan, from Tasmania to Svalbard and feature activities as diverse as mountain biking across an entire continent to sailing across the open sea using an ancient, but tried and true technology. The contest is sponsored in partnership with ExOfficio and AFAR.
The winning film will be showcased on the newly redesigned Adventure.Travel website and in the accompanying email sent to over 100,000 adventure travelers in addition to promotion from the ATTA, ExOfficio and AFAR. The winning filmmaker will receive a one-year ATTA membership, a ticket to the 2017 Adventure Travel World Summit and grand prize from ExOfficio.
Adventure TV host and producer, Caroline Pemberton, will host the Adventure in Motion finalist screening at the Adventure Travel World Summit in Anchorage, Alaska, and lead the audience in a discussion on the future of storytelling, sharing what she's learned from a career in adventure films.
Last year over 70,000 travelers voted in the contest. Voting is open until August 31, 2016. Additional submissions will be accepted until August 29, 2016, at www.adventure.travel/film-contest.
About Adventure Travel Trade Association
Established in 1990, the Adventure Travel Trade Association (ATTA) serves over 1,100 members in 90 countries worldwide. Members predominantly include tour operators, tourism boards, specialty agents and accommodations with a vested interest in the sustainable development of adventure tourism. The ATTA delivers solutions and connections that propel members towards their business goals and the industry toward a responsible and profitable future. Through its regional AdventureConnect events and annual Adventure Travel World Summit trade conference, the ATTA excels in professional learning, networking and partnering services. With expertise in research, education, adventure travel industry news and promotion, members of the ATTA receive competitive opportunities that help establish them as leaders in adventure tourism.
For more information:
Connect with us: