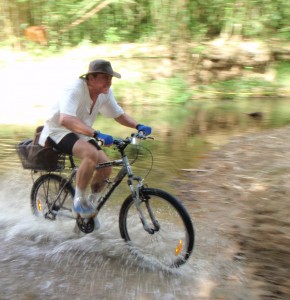 Editor's Note – This guest post was written by ATTA Member Greg Hutchinson, a consular warden of the Australian Embassy in the Philippines and owner of Tribal Adventure Tours. 
The biggest typhoon to make landfall since records began confronted Tribal Adventures with a dilemma:  Should the tourist and tourism come first?
All the adventure company's properties – Boracay SandCastles The Apartments, Kayak Inn Tibiao, Camp Calauit Busuanga, Palawan SandCastles Busuanga and Dalara Mountain & Seaview Inn – were hit by Typhoon Haiyan (locally named Yolanda) on 8th November 2013, and all had been damaged, three were made inoperable with 50% or more of accommodation and facilities decimated. Checked-in guests lost power, telecommunications, and internet at Boracay SandCastles.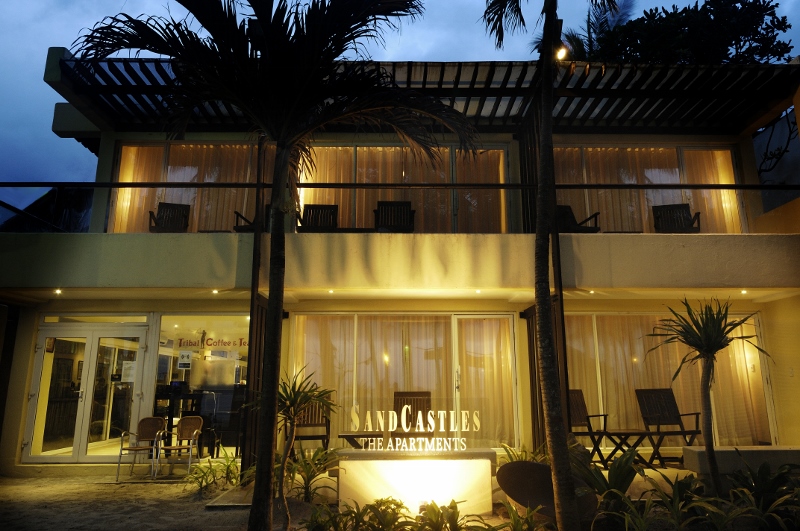 Were guests to have remained at Kayak Inn, Camp Calauit or Dalara they would have lost the roof over their heads—maybe even their heads. The typhoon took few prisoners as it barrelled across the centre of the Philippine archipelago leaving an unprecedented trail of death and destruction. Coast guard officer and Coron town embalmer Edmond Lumanog prepared the corpse of a 97-year-old man impaled by a flying piece of four-by-two.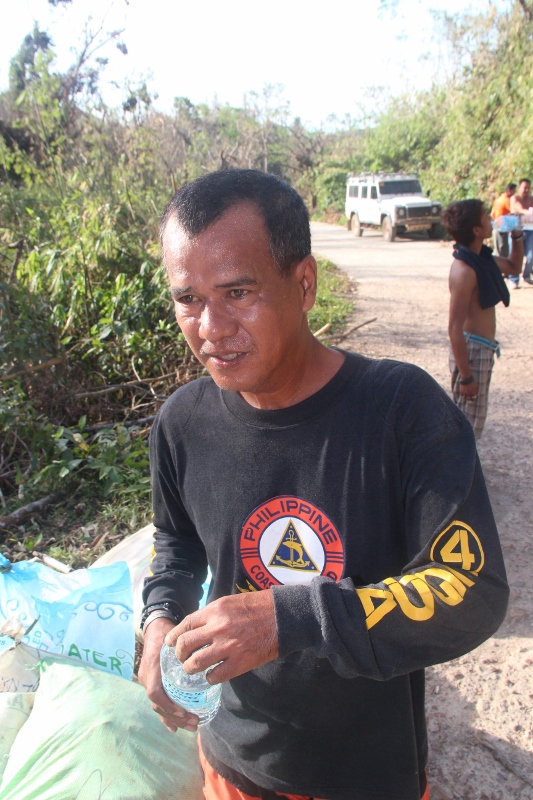 Winds gusted to 360 kph as it careered into the eastern islands of Samar and Leyte from the Pacific Ocean. No one expected the typhoon to continue its ferocity as it passed over or near the country's premier tourist island destinations of Siargao, Cebu, Boracay, Pamalican (Aman Pulo) and Northern Palawan. Was it a freak or a portent of things to come if the planet continues to warm?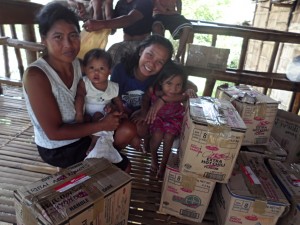 Among the four million made homeless by the typhoon was nearly every member of our 30-strong staff and 200-plus families in the communities (sitio) in which Tribal Adventures operates. And that fact prompted Tribal Adventures to go into emergency relief mode. Taking the first available flight out of Boracay, we spent our money and the money of former guests, friends and family in Australia to buy food and have it air freighted to Boracay-Panay and Coron-Busuanga. Then came the need for immediate shelter with Tribal Adventures simply dropping off 2kg packs of nails – and sheets of corrugated iron – to residents in far flung remote areas of Busuanga. On-going is rebuilding the Cheey National High School, which Tribal Adventures partly built with guest funds through its HIKE + BIKE = BUILD A SCHOOL.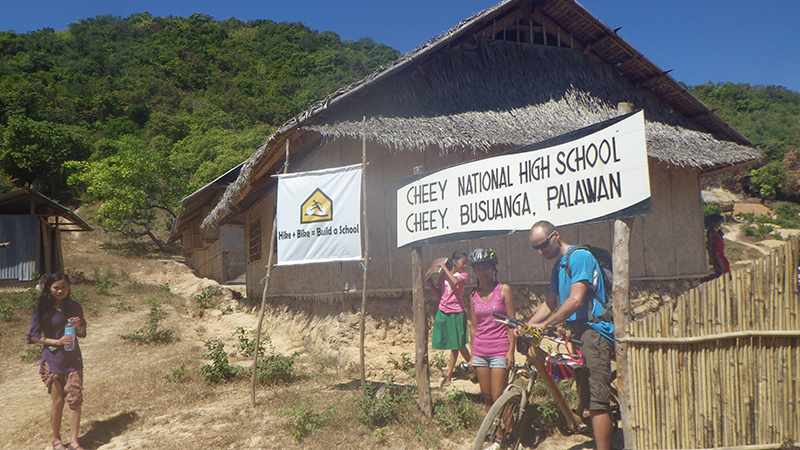 Thanks to the local edict to shut down the sea crossing from Caticlan on the main island of Panay to Boracay, just a couple of kilometres across, only one boat (out of hundreds) sunk during the typhoon.  The ban on boats may have inconvenienced several guests who tried exiting Boracay but it saved lives and livelihood.  Compare that to Coron in northern Palawan, which took few precautions except recommendatory calls from coast guard members to evacuate homes on and near the sea. Hundreds of boats have been crushed by the storm surge. That delayed emergency relief operations to devastated outlying islands post-typhoon. That delay we know from the Red Cross killed a woman who gave birth at the height of the typhoon only for both mother and child to die of infection three days later.  The lack of boats has decimated a principal livelihood of the people—fishing. Tourism has been set back as there are fewer native outrigger boats to go island hopping in the Calamian, an area the late Jacques Cousteau considered the world's "last frontier."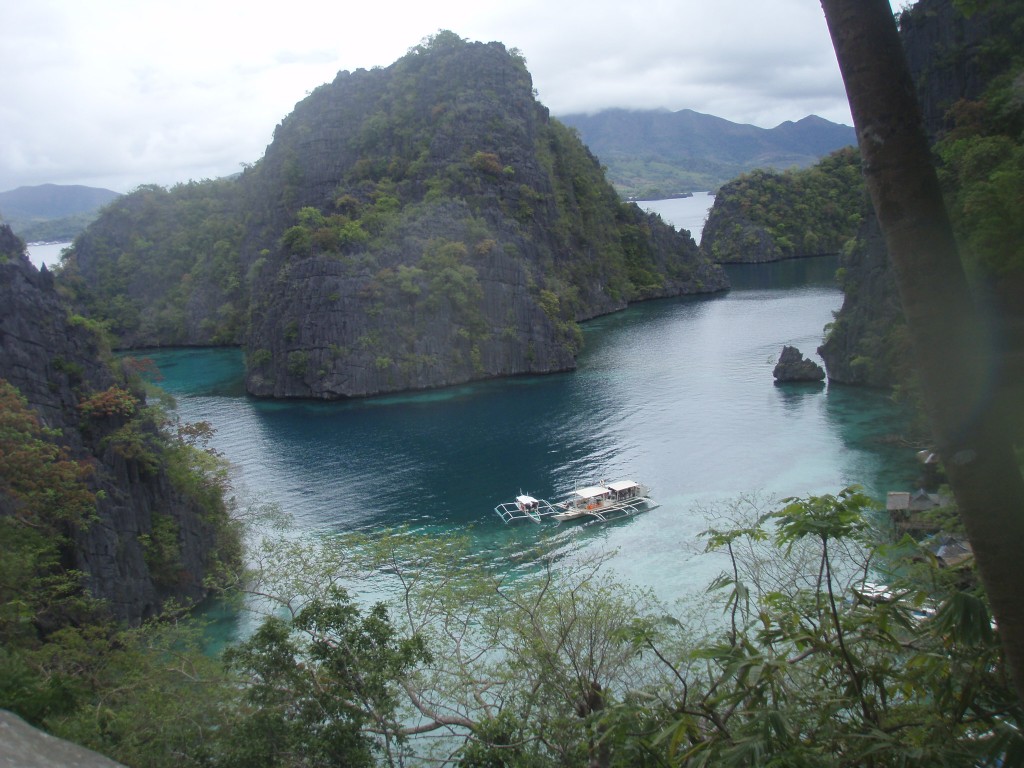 In Boracay by contrast, which took prudent emergency procedures, civilian sea traffic resumed and the island got quickly back to a level of normality tolerable for our Arab and Australian guests, who soon learned as news of the scale of the tragedy filtered out how lucky they were: Thousands perished in a storm that exited through Coron with winds still at 300 kph and an eye 40 kilometres wide. How do the locals know it was such a monster? They waited exactly an hour in the eye of the storm before the winds reversed and trees were torn out by the roots, whole swathes of rainforest were shredded looking like match sticks, native houses were all virtually flattened, others were unroofed. The typhoon travelled at a speedy 40 kph.  Those guests that sat out the storm at Boracay SandCastles—in fact we provided three Arab gentlemen ringside seats to watch the drama unfold behind the fortified glass windows of a vacant beachfront apartment.  They did not complain about a lack of power and internet. They thanked their lucky stars. (As of this writing, the death toll  post Yolanda has risen to over 5,000.)
Boracay, which before Typhoon Haiyan was expected to have 1.5 million tourist arrivals in 2013, has seen fewer cancellations than expected.  Tribal Adventures' guests for the Panay Adventure to Kayak Inn on the Tibiao River and for the sea kayaking, 4×4 and sea safari trips in Coron-Busuanga (part of the Calamian) are loathe to cancel. Just one family staying at Palawan SandCastles prior to Christmas has pulled out, deferring their trip till into the New Year.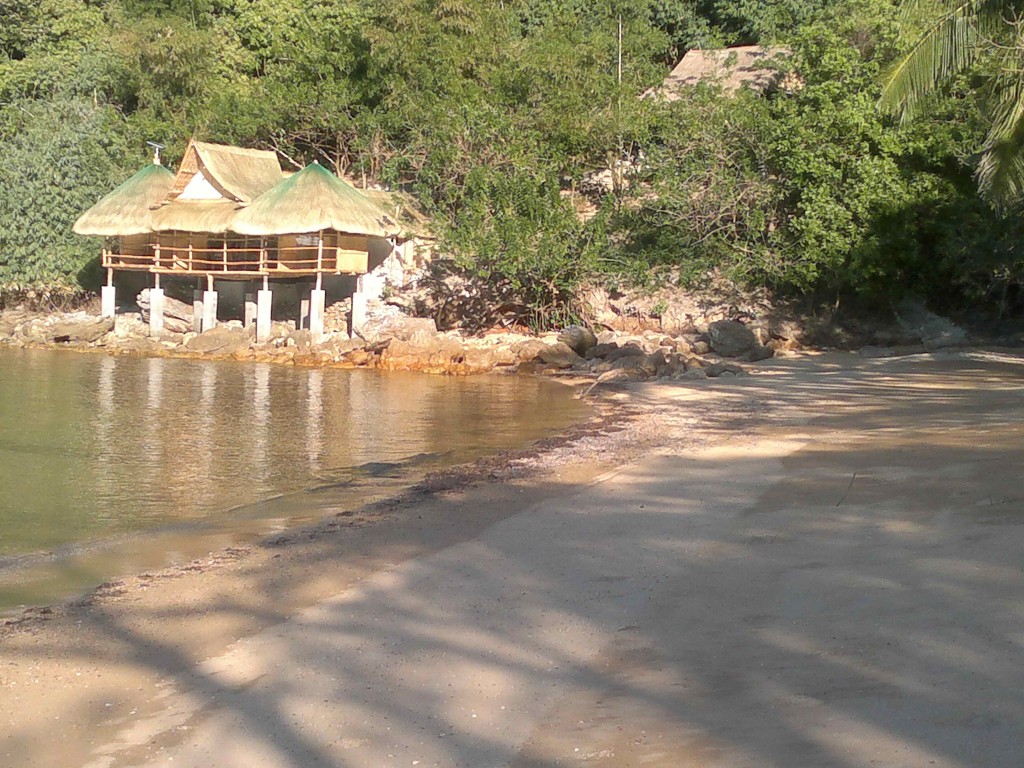 That gives Tribal Adventures an extra week to build the required accommodation at Palawan SandCastles & Camp Calauit, Busuanga, for our paid-up Christmas-New Year arrivals. It also means better homes for our neighbours and staff, and the opportunity for the children of the Cheey National High School to be into new and better classrooms soon after Christmas.
Three weeks on from the typhoon, Tribal Adventures again looks after Number 1—our guests —but not exclusively as donations continue to come in for shelter relief and we're all so much more fulfilled by taking a two-pronged approach – by getting back to business and offering unique active travel experiences to our guests AND helping out our neighbours and staff get back to normalcy.
About Author Greg Hutchinson
Greg has been a foreign correspondent since 1985 with Reuters, Financial Times, Sydney Morning Herald, Travel Trade Gazette, South China Morning Post, The Australian, afr.com, and sub-editor in AFX-Asia.  In 2001 he co-wrote Hot Money, Warm Bodies:  The Downfall of Philippine President Joseph Estrada, published by Anvil Publishing. He was contributor to inflight magazines of Philippine Airlines and Southeast Asian Airlines, and Agence France-Presse. He contributes to Australia-New Zealand Chamber of Commerce's Oceania. His company, Tribal Adventure Tours became the first ecotourism operator to win the national tourism KALAKBAY Award in 1999 for Whitewater Kayak Inn, an adventure retreat in Antique in central Philippines. He's been running deluxe camping and seakayaking expeditions in the Calamianes since 2000. His wife Viveca manages Boracay SandCastles The Apartments where she lives with their 10-year old twins.
Read more about the recovery efforts in the Philippines: The Philippines Urged Tourists to Come Back to Help Locals