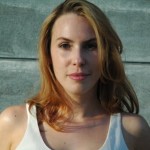 by Nicole Petrak, Assistant Editor and ATTA Special Projects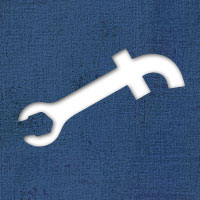 Unless you have been out in the field for the last few weeks (with your head buried in the sand), you've seen the buzz around the new Facebook changes, which have drawn everything from near rapturous reviews from techie press to renewed public outcry around privacy issues. Whatever your take, its clear these updates are going to continue, and as they develop, likely translate into big opportunities for businesses and brands to extend their reach to consumers – check out a more in-depth analysis of these shifts here.
Facebook is moving full steam ahead in their attempt to become the global interface for people to connect, share, and increasingly research, influence, shop and purchase. According to The L2 Digital IQ Index®: Travel, a study by digital research & consulting organization L2 Think Tank, Facebook already dominates the social web when it comes to the travel industry (a key section in their report is titled 'The Web is Dying & Facebook is Thriving.')
The report reveals that while other social networking sites still add value (especially when used in conjunction with or linked directly to Facebook), over 12 percent (and growing) of all U.S. consumer time online is spent on the site. Travel brand websites have meanwhile experienced a significant drop in web traffic of almost eight percent between the first quarters of 2010 and 2011, while travel industry businesses with active Facebook communities have jumped by 20 percent.
Of the top travel brands profiled in the study, 78 percent listed Facebook as a top-eight source of referral traffic, with seven percent being the average number of page visits originating from Facebook. Interestingly, a full 90 percent of the brands reported Facebook as a top destination site after the consumer had left their website – indicating that social media may play a larger and less clear role in the research & planning stage for consumers than currently understood.
Data from the still preliminary 2011 (Updated) ATTA study Travel, Tweets and Trends (available early November 2011, and free to members) echoes the Facebook domination trend – when we queried our members about what extent they use different social media marketing tactics, Facebook was the clear leader for both daily and weekly use (40.2 and 39.8 percent respectively), followed closely only by personalized email messages (35 percent daily and 11.4 weekly). Over a third of respondents found Facebook to be the most effective social media marketing tool by a solid margin (it topped 13 possible options, with email marketing following at just over 20 percent).  And 75.9 percent polled planned to increase time spent on Facebook marketing next year, followed (in the 60% range) by Twitter and YouTube.
Melissa Dowler, Chief Marketing Officer of ISM and a contributor to the L2 Think Tank study, explains that companies should effectively utilize the platform rather than try and recreate the wheel on their own sites:
"Your customers already spend their time on Facebook, so targeting them there is more efficient and effective than driving them to custom-built social networking portals. Facebook continues to enhance its flexibility for custom fan page and application development, making the social networking site an increasingly attractive option for brands."
Tnooz also recently reported on a Teletext survey which found Facebook is equally influencing travel behavior across the pond – a look at 3,000 British consumers found that 13 percent of them went on to book trips to the same or similar destinations viewed in their friends' recent vacation albums on the site. Before all of this encourages you to spend a significant chunk of marketing budget on contests to rack up Facebook fans or give freebies to those who mention you, take a look at results published in Business News Daily based on a University of Iowa study that found Facebook users who interacted more frequently with their friends had a higher level of influence over consumer based choices – and a more predictable pattern of social buying – than those who did not, despite the size of their networks. The researchers will be conducting further testing to confirm the results – and the inevitable hypothesis that users with smaller online friend groups may actually be better brand ambassadors as they might be more likely to have higher levels of interaction (and clout) than their more overly-friended counterparts.
Demographics also play a role on how effective Facebook targeting will be – another Tnooz piece highlighting research from SocialCode found that the Boomer generation is almost a third more likely to click on paid Facebook advertisements than their Gen Y counterparts, who responded much more favorably to online content in the newsfeed that they can "Like." This fits with previous research which posits that younger people have far less trust in ads and formal messages from brands than their parents and grandparents, and prefer content that is more social and interactive – liking articles, or answering questions for example.
The caveat to all of this is that it of course ignores the regions of the world which have not embraced Facebook as wholeheartedly as the West and regions in Latin America. The external studies mentioned above were from the U.S. and the U.K. and while the Travel, Tweets and Trends study features responses from the ATTA's global membership, participation was skewed to North America and Europe.  If your target audience lies outside of this sector, there are a multitude of other platforms and strategies that must be considered and employed, as well as cultural differences in how they prefer to connect with companies online.
The moral of the story – diversification might be your friend in a volatile stock market, but unless you can afford to target a wide range of clients, regions and demographics: specialize. Know who your customers are, where they spend time, how they like to behave there, and what's important to them – and then meet them there.