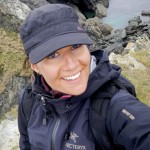 By Ulrika Larsson and Chris Doyle
The Nordic Region
Where: Between 55° and 80° N
Who: Iceland, Norway, Sweden, Finland, Denmark, Greenland, Faroe Islands, Svalbard, Åland Islands
Features: fjords, volcanoes, wild rivers, dense forests, archipelagos, mountain lakes, snow-covered peaks
What to Expect: scenic adventures, little-known culinary experiences, cultural heritage thousands of years old
In October 2014, the ATTA introduced to the Nordic region a challenge that was sparked by what the ATTA viewed as lethargy and resistance there to deeper, multi-national partnerships, despite a treasure trove of brilliant leaders, innovators and sustainable tourism expertise. The ATTA introduced the idea of a loosely framed, "Nordic Initiative", during the Adventure Travel World Summit in Ireland, to stimulate collaboration. The response to the challenge at the Summit was swift, with more than 40 attendees representing the Nordic region gathering to convey their interest in working together to put the northern destinations on the adventure world map.
This initiative to encourage destinations to reach across borders began in earnest in 2015. In January of last year, the ATTA, with support from Visit Greenland, brought the cross-border collaboration concept to its AdventureConnect event in Copenhagen. Approximately 25 representatives from Sweden, Greenland, Denmark, Norway and Holland came together to engage in adventure travel discussions, sharing their success stories and the challenges that might interfere or stall progress in partnerships. There, the ATTA met Bård Jervan at Innovative Opplevelser /Innovative Experiences (InnOpp) of Norway, which led to the ATTA being invited to attend and present a keynote address and AdventureConnect event at the Experience Conference that took place in Svolvaer, Lofoten, Norway, in October 2015. These activities also fueled increased interest in more Norwegian tour operators and tourist organisations to share their knowledge by becoming a part of the ATTA community. Norway currently ranks as Europe's tops in terms of ATTA membership.
In April 2015, Promote Iceland and Visit Greenland invested in the first AdventureEDU workshop in Iceland. Approximately 30 participants showed a focused commitment to partnerships, sustainability, quality and safety and risk management during this two-day educational training program in Reykjavik. AdventureEDU Educator Moe Carrick delivered the Adventure Community Builder program on the first day, while Jean Claude Razel delivered the Safety Management System program on day two.
"Adventure tourism's commitment to sustainability issues, quality of services and community connections are important strategic factors here in the West Nordic region and provide the basis of our visions towards the future development of the industry."

Ólöf Ýrr Atladóttir
Director General, Iceland Tourism Board
In particular, the Adventure Community Builder program heightened awareness and understanding of the need to work together on a long-term vision and encouraged attending stakeholders to start taking action now. By the end of the program, attendees formulated an action plan that included the formation of a new, regional adventure association that, in theory, would fuel partnerships between Greenlandic, Icelandic and Faroe Islands companies. The concept gained support by Promote Island with expressed interest to fund it. As things go in the region, all good things take time. So, the interest remains in creating the group, but it's slow going thus far.
Meanwhile, several leading regional tourism boards in Sweden together in Stockholm in May 2015 at Visit Sweden's headquarters. Having tourist organisations such as Jämtland-Härjedalen, Västmanland, Värmland, and West Sweden leading by example with their trans-regional work on adventure and leisure travel has served as a great source of inspiration for the ATTA, private enterprise and governmental leaders at the national level. Their influence on the adventure community has started a domino effect. Several more Swedish regional tourism boards have since joined the ATTA since the Stockholm meeting and now, Sweden, which now ranks third in membership in Europe, appears to be stepping up its commitment to an already solid emphasis sustainable adventure travel development.
Having grown to more than 115 members from the Nordic region during 2015, regional representatives gathered once again at the Adventure Travel World Summit in Chile last October and reinforced the importance of working together and finding new ways of encouraging cross border collaborations.
The Nordic region is staged for yet more activity in 2016.
The ATTA and InnOpp are making real the notion of partnerships in February 2016 through a pilot concept called Value Creation + Innovation Lab. The two-day event is set to take place under the polar sky of Lofoten, Norway in February 2016. This executive-level program, by invitation only, will focus on innovation and experience design as tools for creating next generation products.
In April, the first, full-fledged AdventureConnect "Nordic Gathering" will take place in Åre, Jämtland, Sweden. This two-day event, capped at 75 participants, is expected to see 100% representation from all destinations in the region. Already, more than half of the spots are reserved. Stakeholders from the Nordic region interested in participating are encouraged to register at first chance before all spaces are secured.
Additional pioneering initiatives are being discussed in pursuit of shared vision throughout the northern latitudes to seek solutions and commitment to a responsible future in adventure tourism. A notable increase in Nordic memberships over the last three years, with some of the partners being NCE (Norwegian Center of Expertise), Visit Greenland, Innovation Norway, Promote Iceland, Visit Sweden, and an increasing number of tour operators, travel agencies, regional and state tourism boards willing to engage in partnership discussions, the ATTA remains optimistic about the possibilities.