Starting with his first trip to Japan at the age of 18, business owner Matt Malcomson has spent an abundance of time in the Asian country. While traveling throughout and living in Japan over the past several years, Malcomson has explored nearly every corner, unearthing a number of places and experiences worthy of discovery by inbound visitors. In 2005, he established Oku Japan, which offers guided, self-guided, and custom tours in the country. So while a number of adventure travel companies are only beginning to consider developing travel experiences in Asia, Malcomson has been doing just that in Japan for over a decade. Malcomson offered the Adventure Travel Trade Association (ATTA) an inside look at this emerging country on the adventure travel circuit.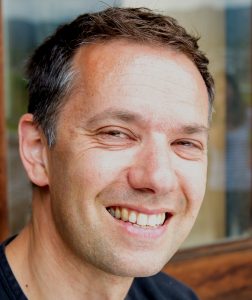 ATTA: What is the tourism scene like in Japan?
Malcomson: Japan is an incredible adventure tourism destination. Until recently — and this is still true to some extent — it was considered an exotic destination. Tourism in Japan is overwhelmingly domestic. Even though there's been a big boom, foreigners still only make up a small amount of travelers in Japan.
This means a couple of things: It is quite an exotic, interesting travel experience. It is a more authentic travel experience. You're not going around with herds of other people "discovering" a destination. It also means the encounters you have and all the businesses that are servicing travelers are primarily targeting Japanese travelers, so there are very few businesses in the tourist sector that actually target foreigners. I can think of only a few small ones that are targeting Chinese people or backpackers but, overall, there are not very many.
ATTA: From an adventure perspective, what is it about Japan that makes it an appealing destination?
Malcomson: Japan as a tourist offering has everything. It's got a lot of incredible destinations. World-class hiking and mountaineering, country hikes and walks of all descriptions, kayaking, plus multi-sport opportunities. Japan in the winter is really nice because it's off-season and has great skiing. It has among the highest number of ski resorts per capita in the world of any country. One of my favorite things to do in Japan is snowshoeing.
It's got the full gamut of history, spiritualism, ancient pilgrim sites. You've got one of the great cuisines of the world. And, because foreigners still make up a very small amount of the visitors, everything is very authentic. You can go places in Japan where there are very few people traveling.
There are tourist traps, but from a foreign perspective, even those honeypot destinations that are the most famous are still interesting because they are in a predominantly Japanese context. So you might be somewhere like Hakone, which is a very busy and popular hot springs destination near Mt. Fuji not far from Tokyo, but because foreigners make up a minority of people there, it's still interesting because you have the element of people-watching as well.
ATTA: Where are most of your travelers coming from, and what characteristics do they have?
Malcomson: Our biggest markets are the U.S. and Australia, and that is both B2B and B2C. But we have a wide range of guests — people from Russia, Mexico, Mongolia. An increasing number from Singapore, Taiwan, Hong Kong. Different parts from South Africa and the Middle East. Our website is in English, and we only sell English-speaking tours directly, though we have many non-native speakers. We also work with agents in Germany and France as a DMC, and through them we offer French- and German-speaking tours.
The age is widespread, but I'd say our typical guest is probably late 50s or early 60s, so it's more soft adventure at its core — nice food, nice accommodations, and a nice activity. It's that feeling of being active for people who may be not as active as they used to be.
The key thing about Japan as a destination is people make a decision to go to Japan primarily because they want to see Japanese traditions. Then, the next question is "What do I do there?" Then, the motivation for being active and figuring out what to do there kicks in. I think it's a different dynamic than in a lot of destinations.
ATTA: Why do you think Japan has remained such an untapped market? And, in the time you've been working in the country, how has the tourism market changed?
Malcomson: There are a few reasons why Japan has never been a top destination. It is far away, it's perceived as expensive, and it's a complex destination. There's no one thing that is that iconic thing. Some people might say Mt. Fuji, but really that's not true for most people. It took a long time for people to get their head around what they want to do in Japan, so to a certain extent, it was an elite destination for people with a certain amount of money who just wanted to see a lot of exotic places.
There is a huge boom now, and there are a couple of reasons why. One of the reasons is in part due to the acknowledgement of Japanese food in the rest of the world as a great cuisine. North America historically has a Japanese immigrant population, so Japanese food has always been in the U.S., but the rise in popularity of sushi and ramen has stirred people. The pop culture, anime, and manga have also piqued people's interest, especially young people.
I also think people will travel further for shorter periods of time. There's a change in type of travel. There's an understanding that Japan isn't as expensive as people thought it was. That's a complex issue but it boils down to the yen not being as strong as it used to be and also Japan has had 20 years of stagnation, so it actually is cheaper, relatively.
There is also a huge boom in the outbound Asian market. If you look from a non-American, non-European perspective, there's a big boom in Chinese inbound travel. It's a two- or three-hour flight, and though there is historic animosity, the Chinese people generally respect Japan for what it has achieved post-war, and they love Japanese food, shopping, and hot springs.
ATTA: What challenges have you encountered working as a business owner in the country?
Malcomson: I wouldn't say that there have been huge challenges. The challenges we've had have always had a flip side to them. I'll give you an example: Accommodations in rural Japan are limited in variety. You have basically Japanese-style hotels and an equivalent to the guest house. They tend to be family-run and have maybe five or six rooms. A lot of suppliers in Japan are hesitant to take foreigners not out of racism but because of cultural barriers. They feel a responsibility to look after foreign guests. Maybe they perceive a language barrier or think foreigners don't understand Japanese customs like taking off shoes when going into a house. We benefit from that because we educate our guests and make sure they don't have those types of problems.
I think the big hindrance of adventure tourism in Japan is it's not understood well from a foreigner's perspective. There's a bit of a knowledge gap between what suppliers or operators in Japan know or understand and what the expectations from foreign visitors are. The Japanese companies tend to be focused on numbers of people — and non-adventure travel — so big bus tours, big hotels. The expectation of a Japanese person is just very different than the expectation of a person from overseas, and that's an opportunity.
ATTA: What tips do you have for companies that want to offer tours and itineraries in Japan?
Malcomson: For foreign companies, do the research and learn about the country. Speak to in-country companies. Try not to do what everybody does. Do something new. We don't want Japan to be the next Venice, where everybody goes to one place but nobody goes to the neighboring town. You're getting a bit of overtourism in some parts of Japan, so what I would like to see is people going to new destinations in Japan.
Also, avoid selling destinations and sell experiences instead. If you say "let's go river rafting in Japan or let's go see how tofu is made," you focus on the experience and can actually be quite creative. You can take people to parts of Japan where tourism is going to have a more beneficial impact. Look at the whole country. Look at what everyone else is doing, and then try to do something a little bit different.