(SEATTLE, WASHINGTON) October 5, 2016 — The Adventure Travel Trade Association (ATTA; www.adventuretravel.biz) is launching an AdventureMedia membership category specifically for writers, editors, bloggers and other members of the media who specialize in covering adventure. There are currently more than 1,000 members of the trade association, representing businesses around the globe dedicated to sustainable adventure travel. The goal of the new category is to match top-notch media to the active and adventure travel companies who represent the $263 billion adventure travel industry.
The ATTA has a long history of partnering with publications, producers and freelance writers who are passionate about the topics and issues the association's members support and represent. While many publications and media brands like AFAR, National Geographic and TravelAge West have had formal partnerships with the ATTA, this will be the first time individuals and freelancers can take part in the membership benefits offered.
"We consistently receive feedback from our members that access to high quality media who understand the adventure space is one of the most valuable aspects of their ATTA membership," said Casey Hanisko, VP of Marketing and Communications for the ATTA. "The AdventureMedia membership program will ensure that these connections are mutually beneficial and fruitful for the entire adventure travel industry."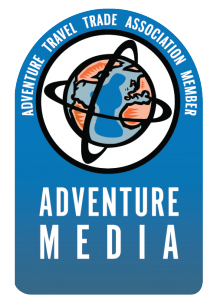 The AdventureMedia membership program was developed by the ATTA with help from the newly formed Adventure Media Advisory Group, consisting of veteran adventure writers, editors and influential bloggers and photographers, who were able to optimize the ATTA benefits package to best support media in their field.
AdventureMedia members will have access to free adventure travel research reports, receive discounted rates on ATTA event registration and can access a members-only networking site for story ideas, interviews and sources. In addition to the benefits all ATTA members receive, AdventureMedia Members will have opportunities to share their work on Adventure.Travel, viewed by thousands of adventure travelers looking for tips and inspiration.
Information about benefits and instructions for becoming an AdventureMedia Member of the ATTA are available on the ATTA website.
About Adventure Travel Trade Association
Established in 1990, the Adventure Travel Trade Association (ATTA) serves over 1,000 members in 100 countries worldwide. Members predominantly include tour operators, tourism boards, specialty agents and accommodations with a vested interest in the sustainable development of adventure tourism. The ATTA delivers solutions and connections that propel members towards their business goals and the industry toward a responsible and profitable future. Through its regional AdventureConnect events and annual Adventure Travel World Summit trade conference, the ATTA excels in professional learning, networking and partnering services. With expertise in research, education, adventure travel industry news and promotion, members of the ATTA receive competitive opportunities that help establish them as leaders in adventure tourism.
For more information: