Dedication Sports Group to represent Grand Trunk on the eastern seaboard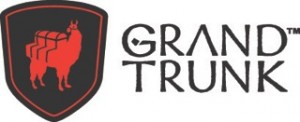 Skokie, IL – Grand Trunk, makers of goods for the road less traveled, welcomes the addition of Dedication Sports Group (DSG) to represent its product lines for the adventure travel, lifestyle and outdoor markets in the Mid-Atlantic territories.
"We're committed to building lasting brand equity for our retailers as we continue to grow our brand presence on the east coast and beyond," says Grand Trunk's co-founder and VP of sales, Jon Neff. "I'm confident our partnership with DSG will provide greater customer support while allowing access to specialty channels in this key region."
Founded by Andrew Correll and Paul Wu, the DSG team has years of experience representing a diverse portfolio of top brands, including Marmot and Acorn in the outdoor retail and specialty goods channels.
"Grand Trunk's unique product offerings enhance the outdoor experience and the brand has made a lasting impression on consumers who value meaningful connections with nature and adventure travel," says Andrew Correll, for Dedication Sports Group. "This resonates well with retailers and we take great pride in the opportunity to represent them."