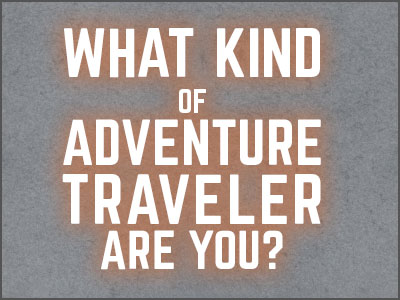 The Adventure Travel Trade Association is releasing an infographic today representing research findings from the 2014 Adventure Pulse report. This first "pulse" profiles U.S. adventure travelers. Future pulse research will look at adventure travelers in other countries or regions. The U.S. pulse results allowed the ATTA to introduce a new approach to segmenting adventure travelers [...]
Oct 21
It probably would surprise most adventure travelers to learn that there aren't any global qualification standards for adventure travel guides. In some countries, a university degree is required to lead adventure trips, while in others professional experience is emphasized more than education. Some activities like climbing and rafting have specific training programs that offer certificates [...]
Oct 21
At the Adventure Travel World Summit, the Marketplace & MediaConnect sessions are unique opportunities for travel buyers, suppliers and media to form lasting partnerships. Over one thousand pre-arranged meetings occur during Marketplace and hundreds of four-minute pitches take place during MediaConnect. Marketplace The global Marketplace at this year's Adventure Travel World Summit featured 134 suppliers [...]
Oct 14
On the final day of the Adventure Travel World Summit in Killarney, Ireland, the ATTA brought to the stage four digital leaders in the travel industry to share with delegates what they see when they peer into their modern-day crystal balls: swirling images of big data, website analytics, social media madness and a sliver of [...]
Oct 14
(SEATTLE) October 15, 2014 – A live audience at the Adventure Travel World Summit in Killarney, Ireland, on October 9, 2014, voted on their favorite short films from six finalists in the Adventure Travel Trade Association's (ATTA; www.adventuretravel.biz) inaugural short film contest called Adventure in Motion with Yahoo Travel. There were 137 entries in the [...]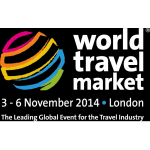 Oct 14
Join the ATTA for AdventureConnect, held in cooperation with WTM – World Travel Market, on Thursday, November 6 in the South Gallery Double Room 19 & 20. This three-part program includes guest presenters: Keith Bellows, Publisher & Editor-in-Chief National Geographic Traveler, Lyn Hughes, Publisher & Editor-in-Chief,Wanderlust Magazine, Chris Doyle – ATTA Executive Director Europe, and Ulrika Larsson – ATTA Member Advocate Europe, and [...]
→ More ATTA News Headlines
Trend Watch
May 12
On April 18, the travel news and information site Skift posted their 20 favorite Pharrell Williams "Happy" video tributes that inspire wanderlust. On April 19, ATTA President Shannon Stowell wondered out loud on Facebook if maybe it wouldn't be cool to see a "Happy" video from Greenland. Hours later, Greenland-based photographer Mads Pihl asked if [...]
Monthly Newsletter
Trend Watch
Apr 15
Backpacking is the ultimate low-budget option for eager world travelers. It conjures up images of gap-year young people on bus rides with huge packs on their laps, sparsely furnished hostels in off-the-beaten-path locales and tattered hand-me-down copies of guide books. In case you haven't noticed, the world has changed and travel has changed with it. [...]
New & Different
Mar 18
Editor's Note: A new study, published in Proceedings of the National Academy of Sciences (PNAS), finds that communities neighboring conservation areas in Costa Rica had lower rates of poverty relative to other areas. ATTA talked to one of the authors, economist Paul J. Ferraro of Georgia State University, about the role of tourism in poverty [...]
→ More Trade News Headlines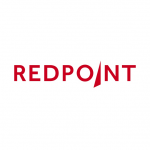 Oct 21
Becomes the office evacuation provider for ATTA employees and the ATTA's Adventure Travel World Summit San Mateo, CA – Redpoint Resolutions LLC and the Adventure Travel Trade Association (ATTA) have entered into an agreement whereby Redpoint, and its evacuation and rescue membership program, Ripcord,...
Oct 21
San Diego, CA – Eagle Creek is extremely proud to receive the Supplier of the Year Award for 2013-14 from Globetrotter Equipment, the largest outdoor retailer in Germany. Known for innovation, quality construction and durability, Eagle Creek travel gear is also becoming well known in the European market...
Oct 21
Seattle, WA – The Kusini Collection congratulates its portfolio members who have earned the distinction of being named "Finalists" in the 2015 Safari Awards. Winners in each country and overall in Africa will be announced in November 2014. Kusini Collection portfolio members in Namibia, Zambia...
Oct 21 — Journeys International Hires Sally Grimes-Chesak as Director of Marketing and Family Programs
Oct 21 — Getting to Know the Galápagos: Land vs. Sea
Oct 21 — Tourism for Tomorrow Awards Deadline is Slowly Approaching!
Oct 21 — Outside GO Launches Exclusive Adventures in the Land Down Under
Oct 21 — O.A.R.S. Releases River of Eden by Filmmaker Pete McBride
Oct 21 — Launch of Authentic Indigenous Arts Initiative Supports Hundreds of Indigenous Artists Across BC
Oct 21 — Adventure Media Welcomes Canyon Calling as New Client
Oct 21 — New Hampshire Division of Travel and Tourism Hires New Communications Manager
Oct 14 — Ireland Proves a Hit with World's Top Adventure Specialists
Oct 14 — TourRadar Increases Bookable Multi­Day Tour Inventory by 5x
→ More Member News Headlines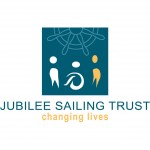 The Jubilee Sailing Trust (JST) is a registered charity whose mission is to promote the integration of people of all physical abilities through the challenge and adventure of tall ship sailing aboard two very special ships, Lord Nelson and Tenacious. We offer both able-bodied and disabled people holidays...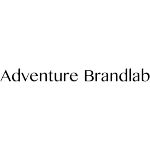 Adventure Brandlab is a strategic marketing consulting firm specializing in experiential marketing and branding of adventure experience products & destinations. The company's mission is to help suppliers of adventure experience products & destinations promote their products more effectively. The...
Dolomite Mountains Srl creates unique, active outdoor experiences in Northern Italy's Dolomites and Beyond. We craft the ultimate custom adventures for the most exclusive clientele, who demand stylish, low impact programs with outstanding quality and value. One of the most beautiful mountain landscapes...
→ More ATTA Member Profiles
Jun 15
This jacket is a great, 'go to' jacket for a variety of active outdoor pursuits. Designed for alpine climbing, this softshell will certainly also be at home on hikes, backpacking, during spring snowsports, on ziplines on a crisp day, or any time you're faced with brisk conditions. The hood, shoulders, sleeves and hem boasts waterproof [...]