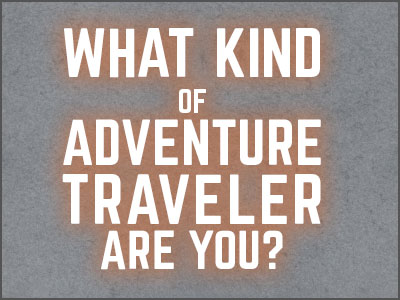 The Adventure Travel Trade Association is releasing an infographic today representing research findings from the 2014 Adventure Pulse report. This first "pulse" profiles U.S. adventure travelers. Future pulse research will look at adventure travelers in other countries or regions. The U.S. pulse results allowed the ATTA to introduce a new approach to segmenting adventure travelers [...]
Oct 28
The theme of this year's Adventure Travel World Summit (ATWS), held earlier this month in Ireland, was "The Economics of Adventure," which was less about profit margins and more about how we put a value on what we do as an industry. This came into focus during a plenary session during the Summit when the [...]
Oct 28
(SEATTLE, WA – October 29, 2014) To enhance support for its nearly 300 members throughout Europe and its increased engagement in responsible adventure tourism development throughout the region, the Adventure Travel Trade Association (ATTA; www.adventuretravel.biz) has added Gergana Nikolova to its team as Development Lead – Europe. Nikolova is primarily responsible for business development, development [...]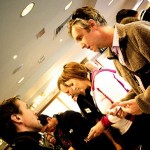 Oct 28
As a part of our overarching mission to serve as the hub and facilitator for responsible, profitable adventure tourism organizations the Adventure Travel Trade Association and its regional representatives design AdventureConnect events to facilitate networking among outdoor and adventure-focused tour operators, travel agents, destination representatives, tourism boards, gear and apparel brands, travel writers/media and more. Access the [...]
Oct 21
It probably would surprise most adventure travelers to learn that there aren't any global qualification standards for adventure travel guides. In some countries, a university degree is required to lead adventure trips, while in others professional experience is emphasized more than education. Some activities like climbing and rafting have specific training programs that offer certificates [...]
Oct 21
At the Adventure Travel World Summit, the Marketplace & MediaConnect sessions are unique opportunities for travel buyers, suppliers and media to form lasting partnerships. Over one thousand pre-arranged meetings occur during Marketplace and hundreds of four-minute pitches take place during MediaConnect. Marketplace The global Marketplace at this year's Adventure Travel World Summit featured 134 suppliers [...]
→ More ATTA News Headlines
Trend Watch
May 12
On April 18, the travel news and information site Skift posted their 20 favorite Pharrell Williams "Happy" video tributes that inspire wanderlust. On April 19, ATTA President Shannon Stowell wondered out loud on Facebook if maybe it wouldn't be cool to see a "Happy" video from Greenland. Hours later, Greenland-based photographer Mads Pihl asked if [...]
Monthly Newsletter
Trend Watch
Apr 15
Backpacking is the ultimate low-budget option for eager world travelers. It conjures up images of gap-year young people on bus rides with huge packs on their laps, sparsely furnished hostels in off-the-beaten-path locales and tattered hand-me-down copies of guide books. In case you haven't noticed, the world has changed and travel has changed with it. [...]
New & Different
Mar 18
Editor's Note: A new study, published in Proceedings of the National Academy of Sciences (PNAS), finds that communities neighboring conservation areas in Costa Rica had lower rates of poverty relative to other areas. ATTA talked to one of the authors, economist Paul J. Ferraro of Georgia State University, about the role of tourism in poverty [...]
→ More Trade News Headlines
Oct 28
San Jose, COSTA RICA – Skål International announces Rios Tropicales, Costa Rica's leading adventure company, as the winner of its 2014 Sustainable Tourism Award in the category of Tour Operators. What began in 1985 as a simple dream to pursue a love of paddling, provide jobs for fellow Costa Ricans...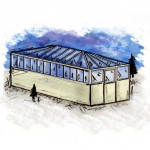 Oct 28
Boulder, CO - Natural Habitat Adventures (Nat Hab), the world's premier nature travel company, is a trail blazer in creating ways to expand and enhance guest experiences – and comfort. Nat Hab is proud to announce its newest innovation in guest access and luxury – the Aurora Pod. This exclusive,...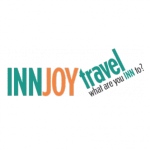 Oct 28
INNJOYTravel.com members can now access language-learning software for free. Sanibel – INNJOYtravel.com, a new travel website offering lodging and activity reservations based on user interests, is proud to partner with Mango Languages. This partnership will give travelers booking their lodging through...
Oct 28 — Savory Institute Announces Sierra Gorda as an Accredited Affiliated Hub
Oct 28 — Lindblad Expeditions-National Geographic & Google Street View Reinvent 21st Century Exploration
Oct 28 — Khiri Travel Wins 'Best Tourism Company' Award
Oct 28 — Two International Awards Competitions Recognize Ripon Printers and Its Customers
Oct 21 — Redpoint Adds New Marketing Partner
Oct 21 — Eagle Creek Wins Supplier of the Year Award from Globetrotter Equipment
Oct 21 — The Kusini Collection Congratulates Its Portfolio Safari Award Finalists
Oct 21 — Journeys International Hires Sally Grimes-Chesak as Director of Marketing and Family Programs
Oct 21 — Getting to Know the Galápagos: Land vs. Sea
Oct 21 — Tourism for Tomorrow Awards Deadline is Slowly Approaching!
→ More Member News Headlines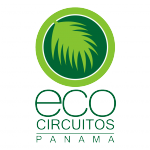 After EcoCircuitos Panama started in 1999 many things have changed and evolved, now it is an internationally recognized and renowned business. When it originally began it was ecotourism company that focused on local perspectives with an aim to work with young international travelers. The name EcoCircuitos...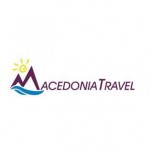 Macedonia Travel was launched in 2004 by travel professionals with over 20 years of experience in the travel business, dedicated to tailor truly memorable holidays in Macedonia and in the Balkans. We specialize in walking, hiking, multi-activity holidays and unique thematic journeys for small groups...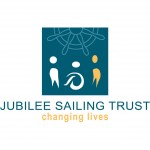 The Jubilee Sailing Trust (JST) is a registered charity whose mission is to promote the integration of people of all physical abilities through the challenge and adventure of tall ship sailing aboard two very special ships, Lord Nelson and Tenacious. We offer both able-bodied and disabled people holidays...
→ More ATTA Member Profiles
Jun 15
This jacket is a great, 'go to' jacket for a variety of active outdoor pursuits. Designed for alpine climbing, this softshell will certainly also be at home on hikes, backpacking, during spring snowsports, on ziplines on a crisp day, or any time you're faced with brisk conditions. The hood, shoulders, sleeves and hem boasts waterproof [...]