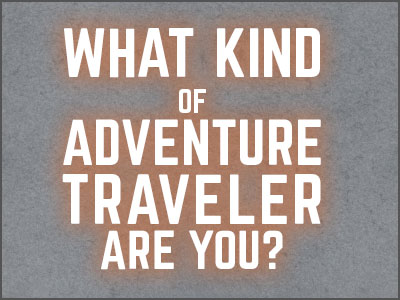 The Adventure Travel Trade Association is releasing an infographic today representing research findings from the 2014 Adventure Pulse report. This first "pulse" profiles U.S. adventure travelers. Future pulse research will look at adventure travelers in other countries or regions. The U.S. pulse results allowed the ATTA to introduce a new approach to segmenting adventure travelers [...]
Oct 14
On the final day of the Adventure Travel World Summit in Killarney, Ireland, the ATTA brought to the stage four digital leaders in the travel industry to share with delegates what they see when they peer into their modern-day crystal balls: swirling images of big data, website analytics, social media madness and a sliver of [...]
Oct 14
(SEATTLE) October 15, 2014 – A live audience at the Adventure Travel World Summit in Killarney, Ireland, on October 9, 2014, voted on their favorite short films from six finalists in the Adventure Travel Trade Association's (ATTA; www.adventuretravel.biz) inaugural short film contest called Adventure in Motion with Yahoo Travel. There were 137 entries in the [...]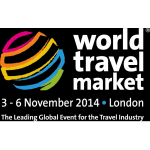 Oct 14
Join the ATTA for AdventureConnect, held in cooperation with WTM – World Travel Market, on Thursday, November 6 in the South Gallery Double Room 19 & 20. This three-part program includes guest presenters: Keith Bellows, Publisher & Editor-in-Chief National Geographic Traveler, Lyn Hughes, Publisher & Editor-in-Chief,Wanderlust Magazine, Chris Doyle – ATTA Executive Director Europe, and Ulrika Larsson – ATTA Member Advocate Europe, and [...]
Oct 7
Today during the 2014 Adventure Travel World Summit (ATWS) in Killarney, Ireland, the ATTA and World Wildlife Fund (WWF) signed a Memorandum of Understanding outlining their collaborative strategy to advance conservation of the planet's most precious wildlife, landscapes and seascapes – resources upon which the travel industry itself depends.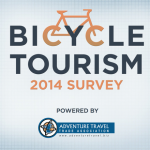 Sep 30
The ATTA released the results of the first global bicycle tourism survey for the adventure travel industry. Each year the ATTA invites adventure businesses to share anonymous information about their companies and uses that data to compile a report called the Industry Snapshot. The 2014 Bicycle Tourism survey follows a similar methodology, but focuses only on adventure businesses offering cycling trips or activities.
→ More ATTA News Headlines
Trend Watch
May 12
On April 18, the travel news and information site Skift posted their 20 favorite Pharrell Williams "Happy" video tributes that inspire wanderlust. On April 19, ATTA President Shannon Stowell wondered out loud on Facebook if maybe it wouldn't be cool to see a "Happy" video from Greenland. Hours later, Greenland-based photographer Mads Pihl asked if [...]
Monthly Newsletter
Trend Watch
Apr 15
Backpacking is the ultimate low-budget option for eager world travelers. It conjures up images of gap-year young people on bus rides with huge packs on their laps, sparsely furnished hostels in off-the-beaten-path locales and tattered hand-me-down copies of guide books. In case you haven't noticed, the world has changed and travel has changed with it. [...]
New & Different
Mar 18
Editor's Note: A new study, published in Proceedings of the National Academy of Sciences (PNAS), finds that communities neighboring conservation areas in Costa Rica had lower rates of poverty relative to other areas. ATTA talked to one of the authors, economist Paul J. Ferraro of Georgia State University, about the role of tourism in poverty [...]
→ More Trade News Headlines
Oct 14
As the Adventure Travel World Summit 2014 (ATWS) ends today, delegates have been fulsome in their praise of Ireland. The high profile event, which has been taking place in Killarney since Monday (6th October), was hosted in Ireland for the first time ever and proved an effective opportunity to sell the...
Oct 14
TourRadar rolls out its Trusted Booking Marketplace to 250+ Multi­Day Tour Operators Worldwide Vienna, AUSTRIA – TourRadar, the web and mobile marketplace for group travel has launched a payment and messaging platform connecting small/medium sized tour operators with customers. Now with 20,000...
Oct 14
Rubondo Island Camp is the only camp on Rubondo Island, an uninhabited island 2.5 times the size of Manhattan in Lake Victoria, Tanzania. Home to a troop of wild chimpanzees who were brought to the island in the 1960s after being rescued from zoos in Europe, the island is also home to elephants, giraffe...
Oct 14 — Arizona Outback Adventures Named One of OUTSIDE's Best Places to Work 2014
Oct 14 — Adventure Media Pleased to Announce Borton Overseas as New Client
Oct 2 — "Raw Travel" Season Two Premieres with Big Growth Spurt
Oct 2 — La Paz on Foot Launches New Sales and Travel Information Platform
Oct 2 — Global Rescue Launches Travel Risk and Crisis Management Program for Tour Operators
Oct 2 — MIR Corporation Wins Gold and Silver Travel Weekly Magellan Awards
Oct 2 — Staples Video Highlights Brian Morgan and Adventure Life
Oct 2 — Adventure Media Announces Iceland ProCruises as New Client
Sep 29 — DeLorme inReach Rescues Surge During the Peak Summer Adventure Season
Sep 29 — The GSTC Unveils New Criteria Translations
→ More Member News Headlines
Dolomite Mountains Srl creates unique, active outdoor experiences in Northern Italy's Dolomites and Beyond. We craft the ultimate custom adventures for the most exclusive clientele, who demand stylish, low impact programs with outstanding quality and value. One of the most beautiful mountain landscapes...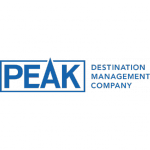 PEAK Destination Management Company, a global DMC providing travel service in more than 100 countries, is now a proud member of Adventure Travel Trade Association. PEAK DMC, the largest global adventure destination management company, specializes in small group adventure travel and is dedicated to delivering...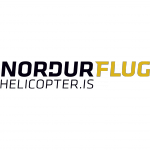 Norðurflug Helicopter Tours is the largest helicopter service in Iceland and it has a long reputation of exceptional customer service and high operational standards. The company owns and operates an elegant fleet of black luxurious helicopters, flown by the most experienced pilots in the private sector....
→ More ATTA Member Profiles
Jun 15
This jacket is a great, 'go to' jacket for a variety of active outdoor pursuits. Designed for alpine climbing, this softshell will certainly also be at home on hikes, backpacking, during spring snowsports, on ziplines on a crisp day, or any time you're faced with brisk conditions. The hood, shoulders, sleeves and hem boasts waterproof [...]