(SEATTLE) July 15, 2014 – With 650 delegates registered to attend, the Adventure Travel Trade Association (ATTA; www.adventuretravel.biz) announced that their annual Adventure Travel World Summit is now sold out. The Summit, which will take place October 6 – 9, 2014, in Killarney, Ireland, attracts buyers and sellers of adventure travel from all over the [...]
Trend Watch
May 12
On April 18, the travel news and information site Skift posted their 20 favorite Pharrell Williams "Happy" video tributes that inspire wanderlust. On April 19, ATTA President Shannon Stowell wondered out loud on Facebook if maybe it wouldn't be cool to see a "Happy" video from Greenland. Hours later, Greenland-based photographer Mads Pihl asked if [...]
Monthly Newsletter
Trend Watch
Apr 15
Backpacking is the ultimate low-budget option for eager world travelers. It conjures up images of gap-year young people on bus rides with huge packs on their laps, sparsely furnished hostels in off-the-beaten-path locales and tattered hand-me-down copies of guide books. In case you haven't noticed, the world has changed and travel has changed with it. [...]
New & Different
Mar 18
Editor's Note: A new study, published in Proceedings of the National Academy of Sciences (PNAS), finds that communities neighboring conservation areas in Costa Rica had lower rates of poverty relative to other areas. ATTA talked to one of the authors, economist Paul J. Ferraro of Georgia State University, about the role of tourism in poverty [...]
Mar 18 — OUTSIDE Travel Awards 2014
Mar 17 — Global Travel Trends 2013/14 by IPK International
Mar 15 — Online Conference Call to Discuss Russia's Growing Outbound Travel and Tourism Market to the United States
Mar 13 — Sustainable Destination Leadership Network Welcomes Four New Partner Destinations
Mar 10 — First-Ever Women in Travel Summit for Female Travel Bloggers and Brands in Chicago from March 14-16!
Mar 10 — 2014 International Adventure Conference – 2nd Call for Papers, Posters and Session Convenors
Mar 3 — Join Klein Tours for "Ecuador & Galapagos Sales Guideliness for US & Canada" Webinar
Feb 24 — The Fastest Growing Destinations Worldwide
Feb 20 — Sea to Summit Ultra-Sil Daypack
Feb 20 — Destination Marketing For Millennials
→ More Trade News Headlines
May 12
By: Jim Sano, ATTA Advisory Board Member and VP of Travel, Tourism & Conservation of the World Wildlife Fund (US). Last year a jury awarded $41.7 million to a student that sued her school after contracting a rare tick-borne illness on a school-sponsored trip to China.  The illness resulted in significant neurological damage, including loss [...]
Apr 15
As a member-based organization, the Adventure Travel Trade Association's number one priority is our members. And, because our tour operator and travel advisors' priority is to get travelers booked on their next adventure, the ATTA offers Adventure.travel as a tool to help members offer their trips to a consumer audience, collect traveler reviews and share [...]
Apr 15
Travel videos are inherently clickable. Because video is more than just visual (it's sound and images, and it's interactive), it's engaging in many ways that attract travelers to it. Destinations, airlines and hotels are all experimenting with online video, which is quickly overtaking television advertising as it proves its marketing worth. Most small travel companies [...]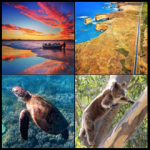 Apr 10
Editor's Note: This article was written by Katie Hardin and originally appeared on the Solimar Blog. It's reprinted here with full permission. Instagram is nothing new – it's long been one of our favorite social media platforms – but it still lags behind other tourism marketing tools. Don't neglect this simple app that offers huge potential. [...]
→ More Business Insights
Life is perfect and then we take up running, trekking, cycling etc. and nothing is the same again. This is how our founder chucked her job as the Regional Director of the world's largest coach touring company and set up Active Holiday Company (the first of it's kind in India), combining her 21 years...
After 11 years of business, at Aniyami we continue with the same original spirit: to provide quality and creative travel experiences in Brazil, while developing sustainable relationships with clients, suppliers, employees and local communities. When we started, our slogan was "a different Brazil"...
→ More ATTA Member Profiles
A great stocking stuffer, you can increase public awareness while also supporting ECPAT-USA's work, and not to mention increase your ability to find your luggage, all at the same time this Holiday Season! TassaTags also make great corporate...
→ More Travelers Resources
May 12
Editor's Note: Many readers of Adventure Travel News have been following closely the news out of Nepal since the April 18 tragedy on Mt. Everest. For an industry grieving and pondering next steps, we offer this article as a "how-to" for a situation that has no best practice. This article originally appeared on the legal blog of [...]
Apr 15
In response to heavy rainfall, high winds and serious floods in the U.K. this winter, VisitEngland created a smart guide for tourism companies for "Responding to Extreme Weather". Whether or not your business is located in (or promotes) a destination prone to flooding, the guide is flexible and adaptable: just replace flooding with wildfire, earthquake, [...]
→ More Lessons & Insights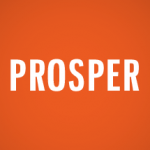 Jul 29
In July 2011, the ATTA recognized an increasing number of member-only offers as well as the need to help facilitate regular online networking among the growing membership. To concisely communicate and help its members connect with business opportunities and take advantage of timely discounts and services, the Prosper newsletter was born. "PROSPER with Fresh Member [...]
Jul 22
To celebrate the ATTA's ten year anniversary, founder Shannon Stowell and Chris Doyle, Executive Director in Europe, spent ten days riding along Ireland's Wild Atlantic Way on motorcycles. In between the nearly 2,000 kilometers they rode, they stopped and visited local operators and participated in uniquely Irish adventure activities like bog diving, coasteering, lighthouse abseiling [...]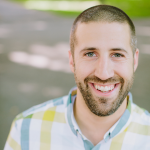 Jul 8
Thursday, July 24 10:00 AM PDT / 18:00 CET Register Now Each and every day your customers are accessing Facebook, Twitter, Instagram and email via their mobile devices. Mobile marketing is the future. Are you wondering where to start? In this session, Greg Hickman, founder of MobileMixed.com and author of The SMS Marketing Handbook, reveals [...]
Jul 29
Sample bottles with custom graphic design – imagine your logo and imagery, maps and more on a Liberty Bottle. Liberty Bottleworks is proud to announce its partnership with the Adventure Travel Trade Association. Through our shared beliefs in environmental sustainability, economic revitalization,...
Jul 28
Visual content necessary for highly competitive travel industry New York, NY – ISEBOX announces several partnerships with travel related organizations such as Adventure Travel Trade Association, Visit Philadelphia, Cornwall Tourism and Lumeria Spa and Resort in Maui. Recognizing the importance...
Jul 28
Nonprofit Organization Helps to Preserve and Protect the Galapagos Islands Berkeley, CA - Jim Lutz, a veteran in the international travel community and director of Vaya Adventures, a specialist in bespoke travel to Latin America, was recently appointed President of the International Galapagos Tour Operators...
Jul 28 — Killary Adventure Company Puts Columbia Sportswear to the Test
Jul 28 — Active Adventures New Zealand Celebrate Twenty Years of their Signature Adventure Trip – The 'Rimu'
Jul 28 — ExOfficio® and Insect Shield® to Provide Global Health Partners With BugsAway® Uniform Shirts
Jul 22 — New Executive Director at Discover New England, the Region's International Marketing Organization
Jul 21 — Preserving the Natural Balance of the Amazon
Jul 21 — The Okavango Delta Is Inscribed as the 1,000th UNESCO World Heritage Site
Jul 21 — PATA and The Code Join Forces to Tackle a Taboo Issue
Jul 21 — Red Lantern Journeys Organizes Ninth Annual Mt. Rainier Climb for Himalayan Children
Jul 21 — Governor Cuomo Announces Global Tourism Initiative to Promote New York Businesses to the Chinese Tourism Market
Jul 14 — Tucano Peru Launches Agent-Only E-Travel Planner
→ More Member News Headlines
Jun 15
This jacket is a great, 'go to' jacket for a variety of active outdoor pursuits. Designed for alpine climbing, this softshell will certainly also be at home on hikes, backpacking, during spring snowsports, on ziplines on a crisp day, or any time you're faced with brisk conditions. The hood, shoulders, sleeves and hem boasts waterproof [...]