(SEATTLE, WA) – September 17, 2014 – Chile has won the bid to host the Adventure Travel World Summit (ATWS) in 2015. The adventure tourism industry's foremost annual gathering will take place from October 5th to the 8th in the town of Puerto Varas, in the Lake Region of Chile. The Adventure Travel Trade Association [...]
Sep 16
When 21 AdventureWeek Western Balkans participants headed up the steep incline for Sazan Island, Auron Tare, Director of Albania's National Coastal Agency, turned to the group and told them, "You may want to stop now and take a photo of your team. You're the first trekkers ever allowed to visit Sazan Island." It's getting more [...]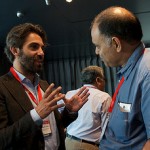 Sep 9
Join the ATTA and co-hosts from Salta and Travel Mart Latin America (TMLA) for a casual networking event for adventure travel professionals on September 17 from 10:30pm-midnight at Delvino Boutique Hotel. Enjoy a wine and cheese tasting from Salta's finest high altitude vintners with representatives from the ATTA and Salta. Amid the various delegates TMLA, AdventureConnect will be a great opportunity to meet and [...]
Sep 2
During the Adventure Travel Mexico (ATMEX) event in Chiapas, the keynote "speeches" took on a conversational tone. During each of the sessions, two personalities took the stage to have public discussions about adventure travel as a catalyst for economic development, which was the theme of this year's event. The Casa Mazariegos Convention Center in San [...]
Sep 2
On a Thursday night in August, over seventy members and friends of the Adventure Travel Trade Association met up at New York's Baracca restaurant for an 'AdventureConnect – Social' event presented by Colombia Tourism. Attendees enjoyed sangria, delicious tapas, and gift bags that included various travel and guidebooks about Colombia. The ATTA's Chris Chesak, Executive Director for North America [...]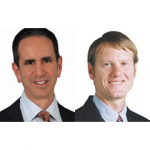 Sep 2
Tuesday, September 9 10:00 AM PDT / 19:00 CET Register Now Our guest presenters have been working with tourism leaders on their LGBT research and communications needs for over 20 years. It's important to approach the LGBT market educated and informed, and this webinar is designed to answer many of the questions operators and destinations [...]
→ More ATTA News Headlines
Trend Watch
May 12
On April 18, the travel news and information site Skift posted their 20 favorite Pharrell Williams "Happy" video tributes that inspire wanderlust. On April 19, ATTA President Shannon Stowell wondered out loud on Facebook if maybe it wouldn't be cool to see a "Happy" video from Greenland. Hours later, Greenland-based photographer Mads Pihl asked if [...]
Monthly Newsletter
Trend Watch
Apr 15
Backpacking is the ultimate low-budget option for eager world travelers. It conjures up images of gap-year young people on bus rides with huge packs on their laps, sparsely furnished hostels in off-the-beaten-path locales and tattered hand-me-down copies of guide books. In case you haven't noticed, the world has changed and travel has changed with it. [...]
New & Different
Mar 18
Editor's Note: A new study, published in Proceedings of the National Academy of Sciences (PNAS), finds that communities neighboring conservation areas in Costa Rica had lower rates of poverty relative to other areas. ATTA talked to one of the authors, economist Paul J. Ferraro of Georgia State University, about the role of tourism in poverty [...]
→ More Trade News Headlines
Sep 15
South America's fastest growing adventure destination has been slowly but steadily gaining momentum and is now reaching a main stream market. To take advantage of this opportunity Ecuadorian based, Colombia Adventure, as part of the Neotropic Travel Group, has acquired Colombian Bike Junkies, regarded...
Sep 15
A living legend and inspiration in mountaineering world, Dawa Sherpa who holds a world record for summiting Mt Everest (North-South) in 20 hours and 15 minutes, has recently joined hands with Himalayan Glacier. Dawa Sherpa became the world's first ever speed climber to have scaled Mt. Everest from...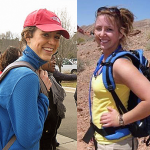 Sep 15
Marketing Specialists Alexis Brill and Katie Jackson Join Billings-Based Adventure Travel Company Alexis Brill – Marketing and Sales Manager Billings, MT – Dan Austin, Founder and President of Austin Adventures, announced recently that Alexis Brill has joined this Billings-based international...
Sep 15 — Bush and Beyond Rebuild Loimugi House at Sarara Camp
Sep 9 — World Nomads' New Plans for USA Residents, Raising the Limits for Adventure
Sep 9 — Meet Over 50 Travel Experts From Around The World at Mountain Travel Sobek's 45th Anniversary Leader Summit!
Sep 9 — New Sweepstakes Grand Prize Is a Trip to Southern Chile and Antarctica Plus a New Type of Gear to Keep Warm Throughout
Sep 8 — Magical Kenya Travel Expo: Apply and Connect
Sep 8 — Natural Habitat Adventures Turns to Widness & Wiggins PR for Media Outreach
Sep 8 — MTA Students Get a Back Stage Look at the 2014 World Cup
Sep 8 — Rafting Pioneer George Wendt Hopes Grand Canyon Can Be Rescued from Proposed Development Plans
Sep 2 — WTTC Tells Travel & Tourism Industry it Must Drive the Sustainability Agenda Harder
Sep 2 — New Bold Betties Outfitters Website Launches Outdoor Gear and Apparel Rental for Women
→ More Member News Headlines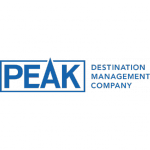 PEAK Destination Management Company, a global DMC providing travel service in more than 100 countries, is now a proud member of Adventure Travel Trade Association. PEAK DMC, the largest global adventure destination management company, specializes in small group adventure travel and is dedicated to delivering...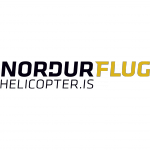 Norðurflug Helicopter Tours is the largest helicopter service in Iceland and it has a long reputation of exceptional customer service and high operational standards. The company owns and operates an elegant fleet of black luxurious helicopters, flown by the most experienced pilots in the private sector....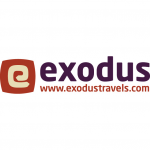 We believe the world is an amazing place and worth discovering.  We want to help people see the world differently, try something new, and achieve a personal goal while supporting the communities we visit. Ultimately, it is all about adventure. That is what Exodus was founded upon and what the company...
→ More ATTA Member Profiles
Jun 15
This jacket is a great, 'go to' jacket for a variety of active outdoor pursuits. Designed for alpine climbing, this softshell will certainly also be at home on hikes, backpacking, during spring snowsports, on ziplines on a crisp day, or any time you're faced with brisk conditions. The hood, shoulders, sleeves and hem boasts waterproof [...]