The Adventure Travel Trade Association (ATTA; www.adventuretravel.biz) has spent the past several months researching global adventure guide qualification and performance standards and training programs. The initial findings, presented in a webinar to members of the association, confirm that the industry lacks a global standard for adventure travel guiding. ATTA's president, [...]
Aug 26
Seattle, WA – August 26, 2014 – On October 6, nearly 700 delegates from around the globe will enter Killarney, Ireland to begin the sold-out Adventure Travel World Summit (ATWS). Over 150 of those delegates, international tour operators and media, will be coming back from intense adventure experiences across Ireland's wild landscape, while the other [...]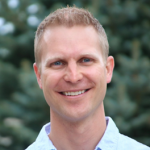 Aug 25
Thursday, September 4 10:00 AM PDT / 19:00 CET Register Now Savvy tour operators around the world understand that a guest's interactions extend well beyond the tour or adventure travel experience itself. The inspiration phase, the booking process, the anticipation period, as well as the post-trip engagement all play a crucial role in shaping the [...]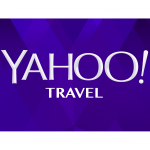 Aug 20
Finalists To Be Featured on Yahoo Travel (SEATTLE) August 18, 2014 – On August 1 of this year, the Adventure Travel Trade Association (ATTA; www.adventuretravel.biz) launched its inaugural short film contest, Adventure in Motion. The ATTA is pleased to announce that the winning films will be featured on Yahoo Travel (www.yahoo.com/travel). "Seeing these inspiring travel [...]
Aug 19
Seattle, WA – This year's Adventure Travel Mexico event (known as ATMEX) will take place August 26 – 30 in the Mexican state of Chiapas. Nearly six hundred delegates will attend, representing tourism boards, tour operators and government officials from Mexican states, international tour operator buyers, media members and speakers from the tourism industry. As [...]
Aug 12
The summer and winter seasons in North America are punctuated by the Outdoor Retailer trade shows for our sister industry, the outdoor product and equipment retail industry. In the same way that adventure destinations inspire thoughtful travel, outdoor gear can inspire people to explore new places, activities, cultures and ideas. This is why we work [...]
→ More ATTA News Headlines
Trend Watch
May 12
On April 18, the travel news and information site Skift posted their 20 favorite Pharrell Williams "Happy" video tributes that inspire wanderlust. On April 19, ATTA President Shannon Stowell wondered out loud on Facebook if maybe it wouldn't be cool to see a "Happy" video from Greenland. Hours later, Greenland-based photographer Mads Pihl asked if [...]
Monthly Newsletter
Trend Watch
Apr 15
Backpacking is the ultimate low-budget option for eager world travelers. It conjures up images of gap-year young people on bus rides with huge packs on their laps, sparsely furnished hostels in off-the-beaten-path locales and tattered hand-me-down copies of guide books. In case you haven't noticed, the world has changed and travel has changed with it. [...]
New & Different
Mar 18
Editor's Note: A new study, published in Proceedings of the National Academy of Sciences (PNAS), finds that communities neighboring conservation areas in Costa Rica had lower rates of poverty relative to other areas. ATTA talked to one of the authors, economist Paul J. Ferraro of Georgia State University, about the role of tourism in poverty [...]
→ More Trade News Headlines
Aug 25
Cranbrook, BC – Today, Mark Strahl, Parliamentary Secretary to the Minister of Aboriginal Affairs and Northern Development, announced that the Harper Government is assisting Aboriginal tourism companies in British Columbia capitalize on increased visitor demand for authentic Aboriginal cultural experiences. The...
Aug 25
Mr Ben Sherman has been elected Chairman of the World Indigenous Tourism Alliance (WINTA) Leadership Council. He is one of the founders of WINTA. His experience spans 20 years in the tourism industry. Sherman is a member of the Oglala Lakota (Sioux) Nation, from the Pine Ridge Indian Reservation in South...
Aug 25
Conference participants visit a composting toilet in RockyMountain National Park. Photo credit: Brad Rassler. The Andean Diaspora continues! Last month at the Sustainable Summits conference in Golden, Colorado, La Paz on Foot's Director of Programs, Stephen Taranto, gave a presentation on the company's...
Aug 25 — Tia Stephanie Tours Organizes Unique Cultural Tourism FAM Trip for ATMEX, Adventure Travel Mexico's Business Development and Marketing Forum
Aug 25 — Last Frontiers Trekking partners with Red Panda Network Nepal
Aug 25 — New Director of Marketing at Thomson Safaris
Aug 19 — First European AdventureWeek to Take Place in Western Balkans this Month
Aug 19 — SEE Turtles Teams Up with Nature's Path Foods Inc. to Offer Free Costa Rica Sea Turtle Trips
Aug 19 — New Sweepstakes Offers Travelers Two "Trips of a Lifetime" in One Trip That Goes to Extremes
Aug 19 — 2014 Nedbank Tour de Tuli, a Resounding Success
Aug 18 — Absolute Travel Advisor Named to Travel + Leisure 2014 A-List
Aug 18 — Quito Named Leading Destination at World Travel Awards' Gala
Aug 18 — New Book on Sustainable Cultural Tourism Released by Métis Author
→ More Member News Headlines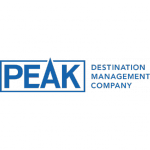 PEAK Destination Management Company, a global DMC providing travel service in more than 100 countries, is now a proud member of Adventure Travel Trade Association. PEAK DMC, the largest global adventure destination management company, specializes in small group adventure travel and is dedicated to delivering...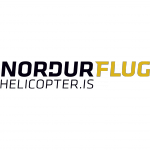 Norðurflug Helicopter Tours is the largest helicopter service in Iceland and it has a long reputation of exceptional customer service and high operational standards. The company owns and operates an elegant fleet of black luxurious helicopters, flown by the most experienced pilots in the private sector....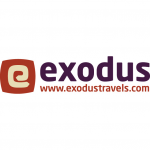 We believe the world is an amazing place and worth discovering.  We want to help people see the world differently, try something new, and achieve a personal goal while supporting the communities we visit. Ultimately, it is all about adventure. That is what Exodus was founded upon and what the company...
→ More ATTA Member Profiles
Jun 15
This jacket is a great, 'go to' jacket for a variety of active outdoor pursuits. Designed for alpine climbing, this softshell will certainly also be at home on hikes, backpacking, during spring snowsports, on ziplines on a crisp day, or any time you're faced with brisk conditions. The hood, shoulders, sleeves and hem boasts waterproof [...]