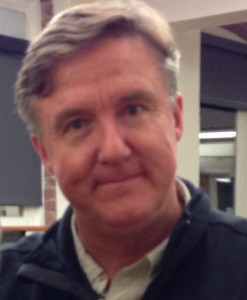 San Diego, CA – Eagle Creek, is proud to announce the hiring of Tim McGuire as Sr National Sales Manager, effective immediately.
An integral part of the Sales team, McGuire will be managing all national sales reps, helping to develop strong brand loyalty, in-store presence and managing seasonal key account business plans and business development.
McGuire comes to Eagle Creek with an enviably distinguished resume, built on experience in the outdoor and luggage categories, including executive leadership positions most recently at Keen, Nike, and Jansport as well as Eagle Creek from 1988-1995, where he helped grow the brand by triple digits. McGuire's love of travel and outdoor adventures has taken him around the world, from the summit of Denali in Alaska to running the rapids of the Zambezi River in Zimbabwe, and puts his skills to work on the Board of Directors at the Pacific Coast Trail Association.
"We are excited to add Tim to the Eagle Creek team.  He has the great combination of a broad experience in our core markets, a strong product background and a demeanor that will mesh well with the culture at Eagle Creek," said Roger Spatz, President at Eagle Creek. "Tim started out as a "Creeker" over 20 years ago and has since built a solid career helping solid brands like Jansport, Keen and Nike to grow."
"I am thrilled to be re-joining the Eagle Creek brand during this exciting time. I'm proud of my involvement in Eagle Creek's past, and am really excited about the growth opportunities and category expansion that lies ahead," said McGuire. "What I'm really looking forward to however, is working with such a quality group of people on a daily basis. It's like a small family of highly talented people and I feel privileged to be part of the team again."