WTTC is delighted to announce the 2018 leaders in sustainable tourism at the 2018 Tourism for Tomorrow Awards ceremony. The Awards, which were presented at a special ceremony during the 18th WTTC Global Summit in Buenos Aires, Argentina, celebrate inspirational, world-changing tourism initiatives from all over the globe.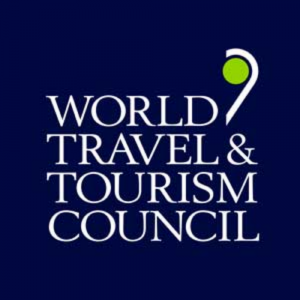 The 2018 Awards winners are highly commended and recognised for business practices of the highest standards that balance the needs of 'people, planet and profits' within our sector. This year's winners are industry leaders who promote inclusive growth, and work toward a greener future as a result of their proactive contributions to sustainable development and the UN's Sustainable Development Goals (SDGs).
The 2018 Tourism for Tomorrow Awards winners are:
Community Award – Global Himalayan Expedition, India
Destination Award – Thompson Okanagan Tourism Association, British Colombia, Canada
Environment Award – Airport Authority Hong Kong, Hong Kong
Innovation Award – Virgin Atlantic, UK
People Award – Cayuga Collection of Sustainable Luxury Hotels and Lodges, Costa Rica
The Awards are judged by a panel of independent experts, led by Graham Miller, Executive Dean, Faculty of Arts and Social Sciences at the University of Surrey. Academics, business leaders, NGO and governmental representatives all join forces to whittle down the finalists to just five Winners. Becoming a Tourism for Tomorrow judge is not a task to be taken lightly – the stringent, three-stage judging process includes a thorough review of all applications, followed by on-site evaluations of the Finalists and their initiative.
The winner of each category is determined by the winners' selection committee which is chaired by Fiona Jeffery OBE, Tourism for Tomorrow Awards Chair, and composed of: Sandra Howard Taylor, Vice Minister of Commerce, Industry and Tourism of Colombia; John Spengler, Director of the Centre for Health and the Global Environment of the Harvard School of Public Health; and Darrell Wade, Co-Founder and CEO of Intrepid Group.
Gloria Guevara Manzo, President & CEO, WTTC, commented: "This year the Tourism for Tomorrow Award finalists prove just how diverse and all-encompassing our sector's commitment to sustainable growth is. The award categories are designed to demonstrate that every player in the Travel & Tourism industry has a role to play in driving the sector to a more responsible future — whether providing training to people from disadvantaged backgrounds, protecting vital wetland areas via ecotourism or operating the world's greenest airport. I congratulate them all on their achievements and leadership.
This year's award winners demonstrate not only that tourism can be sustainable, but that it provides tangible benefits to destinations, local communities and travellers. We hope that our award winners will motivate the Travel & Tourism sector to be part of a more sustainable world."
Fiona Jeffery, OBE, Chair, WTTC Tourism for Tomorrow Awards, stated: "The role of the Tourism for Tomorrow Awards is to showcase some of the most outstanding examples of sustainable tourism practise in the world and inspire and motivate our industry to be the change we want to see and experience. The Tourism for Tomorrow 2018 finalists and winners each demonstrate vision, leadership, and a long-term commitment to ensuring our industry focuses on creating better places for people to live in and better places for people visit. This year however we have seen more cross sector collaboration and an acknowledgement that steps can and should be taken to assess tourism impacts more effectively which is an encouraging development."
Jeff Rutledge, CEO, AIG Travel, the headline sponsors of the Awards, said: "From operating the world's greenest airport to establishing Africa's first marine park, this year's Tourism for Tomorrow finalists are a diverse group of change makers from all over the globe. The 2018 winners demonstrate that regardless of size or purpose, all businesses in the Travel & Tourism sector can make sustainability a priority and become part of our collective journey towards a greener future."
For more information on the Tourism for Tomorrow Awards and all the winners, please visit www.wttc.org/tourism-for-tomorrow-awards.
Contributing members are responsible for the accuracy of content contributed to the Member News section of AdventureTravelNews.