Prelude
Without exception, utter shock and disbelief gripped show goers at World Travel Market (WTM) London 2016 with whom I met with following the outcome of the election in the United States of America on 9 November.
More than that, a deep day of reckoning appeared well underway, within individuals and society at large – it seemed to be written on virtually every expression of every face of every hue, of every age, of every apparent economic strata. On London's Underground en route to Excel Center where WTM was held, absolute silence screamed in each train car – nearly every face buried in newspapers and smartphones, in each bustling corridor between stations, and on the last few hundred meters before heading through the registration doors on that Wednesday morning.
The silence was eerily reminiscent of the skies above the San Francisco Bay Area the early morning of 11 September 2001 as I arrived ahead of an event I was attending back then in Oakland, California.
At stake? Well…hmmm…most everything. By now, everyone reading this surely understands the election's initial potential impact to world economies, world relations, and relations between individuals in every community worldwide. For its impact on tourism, one might anticipate some serious new challenges.
First, for more than a year now I've fielded questions here in Europe (I am based in Gothenburg, Sweden) from family, friends and colleagues about the key developments and characters in the US election. Directly asked – on too many occasions to count – as to whether I was embarrassed, ashamed, did I understand how it might impact the rest of the world, and did I understand how such a situation could occur in America.
To the first three questions, the answers were definitively yes (with the third question admittedly a bit more cloudy and difficult to say exactly how). To the fourth question, my answer was no. Just that simple: no. And, I do not aim to delve deeper into my personal and intimate viewpoints here, but rather to report about developments from World Travel Market separate from and linked to "The Vote" that rocked the world.
So, let's jump back to about 12 hours before the winner of the U.S. presidential election was announced.
Course Correction Mandate…World Travel Market 2016
Our 2016 ATTA AdventureConnect-London event inspired record attendance for our annual trek to WTM with more than 160 diverse attendees representing at least 39 countries. Most participants sought and gained insights into the latest trends in adventure tourism as well as innovative ideas relating to developing compelling tourism routes that create profitable ecosystems for rural economies, as well as produce impactful signature brands that help to call attention to previously under-the-radar destinations.
Turns out, the record attendance for the ATTA's AdventureConnect – as well as several other of the ATTA's other recent events globally – are just another reflection of continued and mounting trade interest in adventure travel. One might recall that it was not so long ago – at the major trade exhibitions worldwide (e.g., ITB-Berlin, WTM-London, FITUR-Madrid, etc.) – that "adventure travel" was generally viewed as a niche sector and "fringe". Back then, the ATTA spent much time and energy chasing down the "niche" players, trying to explain the definition of "adventure tourism" for industry professionals and why it mattered.
Today, many "early adopting" destinations and private companies the world over have impressively shifted gears entirely and fully integrated the parlance, branding and strategies of (responsible/sustainable) adventure tourism into their future vision. For those destinations, the shift is essential and is believed to be a central pillar of true sustainability for the whole of the trillion-dollar leisure tourism industry if it expects to avoid consuming itself…and everything else.
The trouble is, leisure tourism, like a massive and heavily-laden cargo ship trying to navigate cresting equally massive tempest-born waves, the captain, whose traditional maritime training was geared toward navigating standard routes in "typical" weather, now faces never-before-seen conditions.
Increasingly, news headlines feature isolated reports on citizen-rebellions in destinations heavily over-burdened by tourists. Until this past 18 months there were very few such stories with such urgency published. Expect the frequency of such reports to rise. Even in the face of such widespread dismay, public and private sector representatives continue be "forced" to show growth year-over-year for shareholders and/or to keep their elected positions and positions of influence. At least a half-dozen destinations I met with at WTM representing three continents expressed similar concerns and mandates.
Despite all my self-governing efforts to avoid over-stating what we collectively face, like the captain of the ship, I've no choice but to shoot the flare as high into the air as I can. One might liken these times to a "perfect storm", where the winds of change are absolutely real and unavoidable.
We must brace for continued dramatic (not incremental) change in human, corporate and technological dynamic forces which continue to upend the traditional tourism supply chain upon which the industry has largely been built upon.
This story does not need to end badly. The metaphorical ship has not yet sunk.
In the past 18 months or so, in the 30 or so countries where I've traveled during that time, I've encountered an amazing collection of insights, projections and predictions from inspiring, intellectual, caring, concerned and visionary people who believe serious actions today can help adventure tourism buck the trends and lead us to a palatable future.
Here are just some of the macro-trends which come to mind, gained from all of these interactions across the globe, which seem to be cause for the greatest concern and that is priming the pump for "forced" wholesale change in the way we: develop our industry; craft policy for tourism; conserve and protect people, culture, wildlife and the environment; value assets; measure impact; gain responsible profit; support associated industries (e.g., agriculture, green energy, fair trade, etc.); fuel local economic growth; etc.:
Diminishing and degradation of most resources
Climate change
Population displacement/migration/refugee crises
Critical capacity management issues…2 billion travelers by 2030
Erosion/extinction of Baby Boomer travelers, rise of Millennials (and subsequent generations who simply travel differently)
Accelerating evolution in traveler demands, customer experiences
Populist movements/nationalism + increasing geopolitical "hot spots"
The list surely is much longer, but the point should by now be made. Those I've interviewed along the way believe instead of being hamstrung by bastions of tradition, we can instead write our own script. We can affect the future, but those enormous, corrective-action decisions must be made "today". Sure, it's a cliché, BUT, where there is a challenge/problem therein lies opportunity, just as a foundering ship can find the right wave or the right wind to right itself, so too can tourism find the solutions to rectify its existing problems.
Fortunately, concurrent trends emerging amid the troublesome news offer promising counterpoints to most of the sour notes. Increasing consumer demand in more sustainable-, eco-, fair, accessible-, culture-, local-, organic-, slow-, green-tourism, etc., and sharing economy and thoughtful, profitable communal principles offers potent antidotes to their opposites. Disruptive technologies, which seem to be tearing apart elemental foundations of traditional tourism, also are serving to level the playing field, ushering in innovation, improving profitability and heightening awareness of critical issues which need immediate remedy.
In addition to my seven-country, two-continent tour since mid-September and leading up to and including WTM where individual encounters there brought me before more than 30 tourism professionals from both public and private sectors (mostly from Europe, Asia and Latin America), a few trends beyond those previously mentioned also became apparent:
Eco-system development acceleration along key tourism corridors in rural areas for local economic gain the power of signature branding of routes;
Rising commitment to cross-industry sector (e.g., forestry, mining, agriculture, etc.) is a mandate for destinations (local, regional, national) seeking short- and long-term GDP contributions;
Increased interest from consumers in cross-border itineraries for deeper cultural immersion, while governments increasingly welcome the political and economic positives;
Emergence of numerous other trade and consumer adventure-oriented events;
Increasing commitment to carbon offsets;
Outspoken interest in dealing with the absence of Destination Management Companies (DMC's) in adventure-rich destinations; and,
Increasing willingness to "lay down the sword" in historically competitive environments while supporting collaboration to ensure mutual gain.
Those were common threads emerging in discussions at WTM. Meanwhile, Euromonitor International not only addressed its projections concerning Brexit – which amounted to a "wait and see" approach, combined with some short-term impact assessment, it released its annual Euromonitor Report WTM 2016 which included some interesting concepts, one of which truly caught my attention and it had to do with work/life balance and co-living and co-working arrangements, which once again upsets traditional models in a very interesting and positive way:
"With expectations of work/life balance changing, travelling around the world while staying in co-living communities is becoming popular, a phenomenon mostly prevalent in the Americas."
Start-up Roam is taking the co-living trend further by offering co-living spaces in three locations around the world, creating the concept of co-living nomads, or 'Roamies'.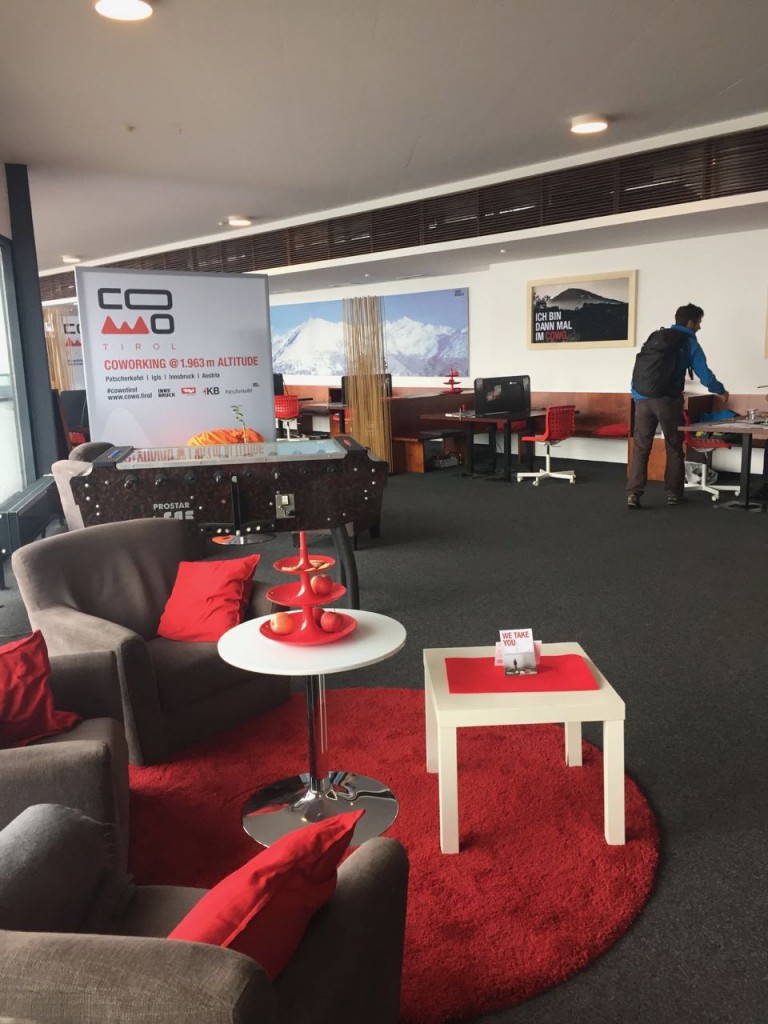 And though Euromonitor's trends piece references the Americas, this same concept is alive and trending in Europe, where I witnessed first hand the truly progressive concept – something I also am considering. 
Additionally, WTM itself released its 2016 Global Trends Report, which is worth a scan for headlines. That said, I still find David Mattin's TrendWatching "spikey" and provocative report truly compelling for snippets of visionary forecasting and general observations which lead to the future as being on-spot.
Case in point, consider this quote considering TrendWatching's terminology, "Capacity Capture": 
…"Meanwhile the sharing economy, peer-to-peer consumerism and the rise of access-over-ownership business models have radically recalibrated consumer expectations around utilization and waste. When you can pay to use cars by the minute, access office space by the hour, eat your food cooked by your neighbors and more, then 'traditional' business processes suddenly start to look even more wasteful."
It was just one of TrendWatching's headlines this week (less than two weeks after WTM 2016), which included, verbatim:
the VIRTUAL EXPERIENCE ECONOMY is about to redefine the rules of the Experience Economy;
to respond effectively to the new political climate in WORLDS APART;
anonymity will make a comeback, thanks to INCOGNITO INDIVIDUALS;
the sharing and access economies will trigger a new dimension for sustainability: towards CAPACITY CAPTURE;
BIG BROTHER BRANDS won't be a dystopian nightmare, but positively welcomed by consumers!
TrendWatching, with this week's five trends, reminds me of its mindfulness about the real world and what the rest of us ought to be focusing on today, tomorrow and far down the road to be sure we're ready to navigate unexpected waters. Their point, and mine, is that immediate and dramatic recalibration remains the drill of the day, decade, foreseeable future.