The United Nations World Tourism Organization (UNWTO) released a briefing last week called "Towards measuring the economic value of wildlife watching tourism in Africa," based on a survey carried out between February and April 2014.  A total of 48 governmental institutions and 148 tour operators from 31 African countries participated in the survey. "Set against the backdrop of the ongoing poaching crisis driven by a dramatic increase in the illicit trade in wildlife products, this briefing paper intends to support the ongoing efforts of African governments and the broader international community in the fight against poaching," states the opening of the paper's executive summary.
The ATTA helped distribute the survey to members operating in Africa. The culminating report confirms that wildlife watching is an important segment of African tourism, representing 80% of the total annual trip sales to Africa for the participating tour operators. Wildlife watching, according to the UNWTO, "encourages tourism authorities and the tourism industry to collaborate in strengthening anti-poaching measures and raising awareness of these issues among tourists."
During the Conference of the Parties of the Convention on Migratory Species (COP11) in Quito, Ecuador, in early November, the UNWTO hosted a session to release the paper and talk about tourism as it relates to migratory species. Longtime ATTA member Marcelo Meneses attended the event to help provide an introduction to the ATTA and the philosophical principles of the adventure travel industry. He also shared experiences and perspective from his own work in the adventure sector as a managing partner at  Ecuador Adventure – Opuntia Galapagos Eco Journeys and Hotels.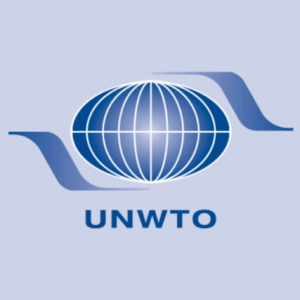 COP11 was attended by delegates from the ministries of environment of over 50 countries and NGOs. Attendees to the UNWTO special event appreciated hearing the private sector perspective on conservation habitat from Marcelo Meneses. He discussed the complexities of private and public sectors attempting to reach a balance in the Galapagos. Several attendees commented that it was very helpful to have the private sector perspective on habitat conservation. "Don't lose sight of the customer," Meneses told policymakers. "It is easy to get caught up in attending to the needs of your constituents, but ultimately your livelihood depends on tourism, which in turn depends on wildlife conservation."
In addition to working with UNWTO to help inform this briefing, the ATTA has also partnered with World Wildlife Fund to advance the cause of Conservation Travel. Industry professionals interested in Conservation Travel are encouraged to contact the ATTA for more information on how they can get involved in the Conservation Travel initiative and be at the vanguard of this exciting effort.