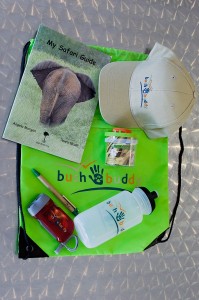 Wilderness Safaris has introduced a new Child Travel Policy to make its family safari offering more affordable and flexible. Children will now receive a 65% discount during off-peak season and a 35% discount during peak season. This reduced rate has also been extended up to, and including, age 16 – if sharing with an adult.
"In today's busy world, we believe that time out with your family is invaluable. A family safari offers the perfect opportunity for both parents and children to reconnect with each other, as well as with the beautiful wilderness areas in which we operate. Parents can choose to spend quality time with their children but also enjoy some much-needed down time as our dedicated staff ensure that children are entertained with an array of special activities", said Dave Bennett, Operations Director.
On arrival at all Wilderness Safaris Classic and Premier family-friendly camps, children up to the age of 12 are given a unique Bush Buddy Bag, filled with interesting safari keepsakes, such as a bug viewer, 'My Safari Guide' booklet, water bottle, cap and eco-friendly wind-up torch. Teenage Packs include a mini-Maglite torch and branded cap, and are given to all teenagers between the ages of 13 and 18. Children visiting Wilderness Collection's exclusive North Island in Seychelles receive a Beach Buddy Bag, with a sun hat, water bottle, bat and ball, bucket and spade, material Frisbee and T-shirt.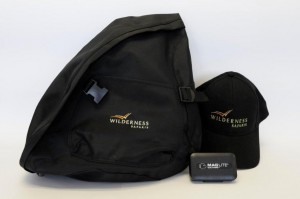 Entertaining activities led by Wilderness Safaris guides subtly encourage children to learn about and fall in love with the wildlife and natural environment around them. Each family-friendly camp offers different activities suited to its own particular environment, for example, water activities characterise the wetter regions in the Okavango Delta, Botswana, while land activities mostly take place around Wilderness Safaris camps in Namibia. Children can also take part in various arts and crafts, often geared towards acquiring particular traditional skills; giving them the opportunity to learn about the local culture and customs, while still having fun.
Spacious family rooms are available at many camps to ensure that parents can sleep near their children without being too cramped in one tent. There are several styles of family rooms – some with shared facilities and others with separate bathrooms. Wilderness Safaris Journey Specialists are well equipped to ensure that the best family safari offering is matched to each specific enquiry.
Whatever the age and personal tastes of the children, the kaleidoscopic spectrum of activities on offer, as well as Wilderness Safaris' well-trained staff and family-friendly accommodation, is guaranteed to ensure the family safari is enjoyed by all.
Contributing members are responsible for the accuracy of content contributed to the Member News section of AdventureTravelNews.