Promises Clients Exclusive, Up Close Encounters With Region's Most Extraordinary Creatures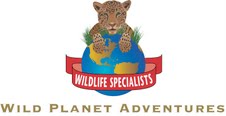 Sausalito, CA – Leading wildlife viewing specialist Wild Planet Adventures knows silence is golden when viewing elusive wildlife. For the first time ever they now access Thailand's Klong Seang Wildlife Sanctuary by long-tail boat and soundless sea kayak which allow sightings of the most shy and rare animals without scaring them away.
Featured in Wild Planet Adventures' newest tour offering – Hidden Thailand the Klong Seang Wildlife Sanctuary has been nearly inaccessible until recently. The sanctuary is several hours from the nearest village and the only other humans are occasional passing fisherman. Because of this extreme isolation, Klong Seang harbors healthy populations of rare animals like smooth-coated and small-clawed otters, sun bear, slow loris, white-handed gibbons, wild boars and large colonies of flying foxes. There have even been recent sightings by Wild Planet guests of the elusive clouded leopard.
"This 5,300-square-km sanctuary includes a 185-square-km lake surrounded by pristine rainforest and massive limestone Karst formations over 1,000 meters high. It is extremely remote so it's perfect for travelers who love finding spellbinding places no one knows about," says Wild Planet Adventures founder Josh Cohen.
The area remains untouched and harbors some of the most diverse wildlife in all of Thailand, including six species of primates. Klong Seang is the only location in Thailand where Storm's Stork was confirmed to breed.
For his company's newest addition to their Thailand and Laos wildlife adventure programs Cohen has devised an ingenious way to transport his clients quietly over rainforest waterways so as not to startle wildlife. A combination of motorized long boats and kayaks provide wildlife aficionados with silent access into dozens of fingers and among 200 islands on Klong Seang's Ratchaprapha Reservoir.
"This strategy has already more than doubled sightings of notoriously skittish animals such as clouded leopard," said Cohen.
Guests are accommodated at a brand-new, floating aqua-lodge raft house that Cohen promises "provides previously unavailable creature comforts in style, in a completely isolated setting and with a world-class Thai restaurant." Visitors also enjoy swimming in this "breathtakingly beautiful" area where rivers and waterfalls flow into a multitude of valleys amidst tall limestone Karst mountains and lush rainforest.
This sanctuary visit is one facet of many wildlife viewing opportunities on Wild Planet Adventures' new Hidden Thailand: Remote Rainforests & Islands. The 14-day itinerary is priced from $4,398 per person, double occupancy inclusive of lodging, site-to-site transportation, meals, entrance fees, guides and more. A shorter 11-day version for $3,398 per person is also available. Scheduled and custom departures are offered from late October to June.
Also included is the Ko Tarutau Archipelago, the most remote islands in Thailand. Comprised of 51 islands in the Andaman Sea, its isolated location offers underwater ecosystems that are unparalleled anywhere in the region. In the spring of 2011, Josh Cohen helped identify the archipelago as one of the only places in Thailand where one could still snorkel amongst soft corals, survivors of the massive coral die-off of 2010 that affected 90 percent of Southeast Asia. Colorful tropical fish thrive in the turquoise waters that have some of the best visibility in Thailand. Numerous uninhabited islands offer prime opportunities for snorkeling and beachcombing.
The new itinerary also visits Kaeng Krachan National Park, Thailand's largest and least visited. Close to the border of Burma, visitors may see black leopard, wild elephants, six species of primates, flying squirrels, slow loris, monitor lizard, dole, jackals, and the best possibility to see tigers in the wild.
Before venturing off the beaten path, the adventure starts with a taste of Thailand's exotic culture in Chiang Mai with a visit to a unique elephant camp, a Buddhist temple, exclusive interaction with tigers at a tiger rescue center, a choice of Thai cooking school or a bird watching visit to a cloud forest preserve and a visit to Thailand's famous night bazaars.
Contributing members are responsible for the accuracy of content contributed to the Member News section of AdventureTravelNews.