Editor's Note: AdventureTravelNews.com Assistant Editor Nicole Petrak has invested time and energy wading through the complexities of the blogging world to bring to our 30,000+ readership a synopsis of blogging within the context of adventure tourism. While her first-person account is a bit lengthy by Web standards, I argue it's a worthy read and well worth the investment of your time. It reads like a tutorial and conveys a great deal of strategic insights from bloggers that should figure into your strategic branding and marketing plans.
By Nicole Petrak –  ATTA Special Projects and Assistant Editor, AdventureTravelNews.com
I attended June's Travel Blog Exchange event at Keystone Resort 15-17 June 2012 in Colorado with the purpose of learning more about the growing world of travel blogging and how travel brands in our industry and the Adventure Travel Trade Association membership could best leverage this space. This conference came on the heels of an ATTA QuickPoll survey we conducted of our members which revealed a strong interest to begin or continue working with bloggers in the future as well as to learn about working with them effectively; however, the reported results of those who have already tried working with bloggers was essentially mediocre.
This was particularly interesting to me after sitting in on a group discussion at the May 2012 ATTA's San Francisco Regional Meeting where several tour and media business owners opined on the lack of quality in the travel blogging space despite the buzz around it; the consensus of this focus group was that much of the blogger pool lacked the journalistic skills and sometimes ethics of traditional media and, therefore, would not threaten to disrupt its older sibling. Yet, the consumer shifts towards social, vocal and the immediate are well-documented (and communally lived), and many – not all – traditional media outlets are failing to excel at blending their historical business models with today's popular disruptors.
And, no one can deny that major brands are embracing bloggers – such as the likes of auto manufacturers Hyundai, and Toyota, energy giant Pacific Gas & Electric (which used bloggers to launch and populate its Next100.com environmental and conservation blog), and retailer TJMaxx (who's habit of inviting fashion bloggers to create fashion shows and YouTube videos crystallized into mainstream TV commercials about the brand's high-end looks at discount prices). In the travel industry, Expedia is one major brand that has put bloggers front and center of its social PR strategy – a move that's paying off.
I wondered about this disparity until I arrived in Keystone and began listening to both the session content and cocktail-party chatter of bloggers and PR companies alike. There seems to be several reasons for this disconnect, and not all of them have to do with the wildly varied quality and experience of travel bloggers or the high turnover rate in the industry (which can nevertheless make it more challenging for companies to find productive partnerships). To begin with, most brands are at a loss on how to find and vet bloggers who might be appropriate for their brand. Much like social media, companies which jump into blogging without clearly defining and communicating their goals and analyzing how the platform – or in this case, the potential bloggers – can build and complement that brand, are likely to have middling results at best.
Also, complaints about lack of professionalism abound on both sides of the fence. A common theme of conversation at TBEX and in bloggers' forums reveals bloggers are often spammed (yes, that's what they consider your unsolicited press releases to be) by brands looking for free mentions, links or content, usually by PR people who haven't bothered to read their blog, their media kit or even bother to learn their names (a common complaint from traditional media as well), let alone engage them in a conversation about business. Recall perhaps the last time you attended a party and someone you just met asked you for a discounted or free trip – bloggers respond to these queries with the same level of amusement and annoyance. This situation is little different than the respect one must pay to a long-standing media outlet, say like, Conde Nast Traveler – the rules of engagement haven't changed that much. Know your target.
Things I learned at TBEX that you should know but might not:
There's dozens of 'types' of bloggers, from part-timers who work in the industry they write about, to journalists and photographers who also have blogs, and so on – Andy Hayes, of Sharing Travel Experiences and AndyHayes.com, depicted this in his session slide (right). It is important to suss out where people's strengths are and how they align with your goals.
There are some in the blogosphere that are stronger at social and new media than at content, while others are great writers but less adept at cultivating followers. You could leverage the first type successfully for public relations and social media campaigns, while you might want to hire the second to create content for your site. However, it's important that anyone you choose have at least decent journalistic skills.
Starting a blog is easy, and a lot of people are doing it. Sticking with it, earning a quality audience and doing it full-time for income is much less easy and more indicative of a reliable person to work with. A good rule of thumb when hiring bloggers is seeking out those that have been blogging for at least two years, have noticeably worked with brands and companies, and approach it professionally – which brings me to:
The Media Kit. Bloggers should have one and happily give it to you when you ask for it. This should have more than just Page Views and numbers of followers across social sites. Other good things to look for are reader demographics, topics covered, most popular topics, and recommendations from previous partners or mentions from mainstream media.
Good vetting and measurement are entirely possible but tricky. "Stickiness" matters – a blogger with a smaller audience who stays on the site longer and actually reads the content and clicks through to links is much more valuable than a blog that gets thousands of clicks but has readers bailing after only a few seconds. More on this later.
While a solid audience and proven track record are important, don't always ignore the little guys in favor of the bigger bloggers. If you sell kayaks, getting a good write-up for your product in a kayaking aficionado's blog with a readership of 500 interested and loyal readers is going to be more important than getting a mention or photo of your kayak on a general travel blog with thousands of impressions. Hunt out niche bloggers in your space.
Most brands (including many of the ATTA members that were surveyed) are not approaching working relationships with bloggers correctly. For example, of those in our survey who had approached bloggers, the largest group – 55 percent – had done so by sending bloggers press releases or marketing materials to encourage the recipient to write about them. As I learned at TBEX, bloggers do not write about – or even usually read – press releases! Why would an experiential blogger want to write or tweet about a place they've never been or even talked to someone who works there? For other ways our members are working more effectively with bloggers, see the survey results [more detailed results in our member-only access site, The HUB].
So, how to choose the right bloggers for your brand and proceed? Here's some advice from some influential bloggers.
1) The cardinal and often ignored rule of social media applies to bloggers as well: before you do anything else, decide what your goals are. Do you want to support or change your branding? Drive traffic to your website? Build an engaged audience across social media platforms? Promote a specific campaign or gain sales conversions on a specific type of tour or product? Gain content for your own blog? For a simple blogging campaign, limit yourself to one or two goals.
Example: In a world with infinite online options, search giants like Expedia often struggle to find ways to set their products apart and make customers feel catered to and confident during the transaction. Dave and Deb Bouskill of The Planet D, whose clients have also included Intrepid Travel, American Express and Quark Expeditions, explain how the brand's new Find Yours Campaign showcases travellers who have transformed their lives through travel:
Expedia has realized that travel is deeply personal and understand that travel bloggers speak to their specific audience on a personal level. By showcasing our story through video, articles and social media, we are humanizing their brand and making consumers relate to Expedia as a trusted friend who is there to help them find what they are looking for.
2) Reconsider how you find bloggers. Our survey revealed that while many of our members rely on various methods to find quality content purveyors whose brands co-align with their own and are backed up by strong analytics, many simply work with the first bloggers they meet in "random contact". Just as a good tour operator would not send the first guide who asked for a job into the field untested, be sure you're invested in finding the right person to be your digital proxy. Hayes says:
My suggestion is getting really clear on what you're looking for – the niche – and then use all the tools at your disposal (Google Search, Pinterest Search, Twitter Search… you get the idea) to see who pops up.  It requires a time investment, but you're building relationships, so that investment is worth the effort.
Andrew Hickey, who ran and then sold an established blog for years before he was hired by G Adventures to be their Social Media Manager, advises:
If you're not already, get active on Twitter and follow hashtags like #traveltuesday, #ttot (Travel Talk on Tuesdays) and #tbex. A simple way to tweet and meet many bloggers around the world. You can see the more active ones and click their profiles which should link right to their blog.
Even if you decide to have a PR group find bloggers for you, be sure to take the time to vet them yourself. Which brings us to the next step…
3) This step might seem obvious, but read their blog. You need to understand who you are linking your company's reputation to. Is the writing style high-quality and interesting to you? Are the topics covered and brand messaging consistent with your own brand? If they've worked with other companies or clients, ask for references and feedback. Does it seem like the blogger can tell compelling stories about you and what you do? Check their sites (blog and social media) to see if they elicit a good level of interaction from readers and fans. Does it seem like the target audience and people commenting fit with your target demographics? If you think they blogger is a good fit, send them a brief message reflecting on why you think their blog is a good fit for your goals and ask for their media kit.
4) When you've found someone who's online personality and voice resonate with you, only then is it time to vet their analytics. Hayes detailed in his TBEX session on How To Find The Best Bloggers For Your Brand various methods for analyzing someone's numbers but cautioned that each method is biased towards particular factors and has its limitations.
Page Views and Unique Visitors – The number of page impressions and the number of unique visitors from a given IP address can be helpful in determining how many people come to the site, they don't tell you how long they stayed, what they looked at or if they clicked on external links – called the "depth of impression."
Klout – Hayes reports that this site, which attempts to measure people's online reach and influencer status, is heavily biased towards Twitter. (Read this great post on how Klout can identify messagers but can't help gauge their credibility).
Alexa – Gives web pages a number from one upwards. The number one site is Google. If the blog site is # 2.5 million, find another one to hire.
Hayes suggested looking at each of these quantifiers as part of an overall collage when considering hiring bloggers, with your own research and impression of their blog being the leading factor of consideration. Of course you can also ask for their stats from sites like Hootesuite, Facebook, etc. For example, one TBEX session revealed that the industry standard for engagement on Facebook is that three percent of the people who "Like" your  page should be in your 'Talking About This Page' statistic.
Ross Borden from Matador Network opined that an alternative to these methods is simply asking for access to someone's Google Analytics – ask for access for three days or for the last three months' report, for example – for a clear view of someone's footprint and its depth. For more information from Google on how to use their Analytics, go here and here (change the dropdown menu to 'Analytics').
Now you've found your blogger(s) – how to work with them?
Clearly express expectations and goals (when money is involved, do this in writing) – Hayes says:
The biggest mistake you can make in working with bloggers is not clearly communicating your expectations, requirements, and ideal scenarios. Brands often have their own goals and requirements in mind, and bloggers often have really fun and interesting ideas, but both tend to hold those cards too close to the chest.
Hickey agrees:
I have seen many brands work with bloggers and the results were poor solely due to the fact that the two sides were not on the same page or there was no long term plan. Map out a plan with the blogger and don't limit yourself to simply "sell, sell, sell" or "tweet this many times on a trip with us" measurements – because at the end of the day you will only be disappointed with the ROI if that's how you're measuring it.
Dan Noll and Audrey Scott, co-founders of Uncornered Market and part of G Adventures cadre of bloggers, caution:
The flip side of this: don't hem the blogger in.  With the highest quality bloggers, the more open the itinerary and cooperation, the higher the quality of stories and content, the greater the longevity and shelf life and the more unexpected the positive impact.
Shift your PR strategy from selling to stories – Content marketing is a more powerful way to reach your customers than traditional sales pitches and bloggers can help you get creative with that. Take O.A.R.S – the company turned their 2012 catalog into a story-telling rich, magazine-style read and is now following up with an online magazine where bloggers and media take center stage describing their products.
Use them as brand ambassadors – Bloggers have created branded personalities and you should leverage those. Take a lesson from G Adventures here – the company contracts with six influential bloggers as part of their Wanderers in Residence program, which extends their work from blogging and social media outreach  to speaking for the brand at events, assisting in branding activities and helping to launch projects. The program has been so successful that G Adventures plans to hire more freelancers later in the year. A few months ago, one of them co-led a travel photography tour in the U.S –  it became their fastest selling North America tour and now more are in the works for 2013. All of the Wanderers will be featured in marketing materials next year as well.
Re-think the press trip: Sending a group of bloggers on a press trip won't necessarily result in a rash of clone-like blog posts if they're carefully selected for their own unique niches and readerships, but Noll & Scott recommend providing direction and support to bloggers to explore independently and find unusual stories:
When VisitBerlin provided us with this, the content that flowed was natural and unique and not something you'd see on a traditional press trip. Instead of organizing all activities for the blogger, provide the logistics – transport (e.g., rental car), accommodation, food (or per diem) and allow the blogger freedom to explore and generate stories beyond a packaged itinerary. Authentic experiences for bloggers can yield more effective stories that leave deeper impressions and generate greater trust with their audiences.
Maximize the content across multiple platforms – One benefit to working with bloggers is that they often provide a variety of multimedia content across multiple platforms before, during and after a trip, amplifying the exposure – and you should take their lead there. Noll explains:
This doesn't imply reprinting the content, but rather becoming creative in sharing it that honors whatever agreement and copyright has been agreed to. For example, you can create a Pinterest board with all the photos and articles posted from a press trip, a sort of in-trip storyboard.  Here's an example of this from a trip we took with G Adventures to Japan: Dan and Audrey in Japan.
Ideas on how to leverage content: You can provide bloggers with tidbits of things to expect during a trip ahead of time – articles, packing lists, movies – and ask them to comment on them on their social media pages while they prepare for the journey; or encourage your (or their) fans to tweet them questions about the destination or activities while on the road. Share their photo albums on Pinterest and Facebook with your own networks. Look for interesting questions or reactions to their posts for possible content ideas for your own sites.
Provide Co-branded discount codes and advertisements – Another suggestion from Noll is to "develop personalized discount codes and co-branded advertisements for bloggers with whom you have a deep relationship. This not only incentivizes the blogger to promote your tours/products/services by way of commission, but it also demonstrates to the blogger's audience that they are considered special."
Dave and Deb from The Planet D, who are contracted to work with Intrepid Travel and are part of Expedia's new blogger-oriented campaign, reflected on the success their past clients have had with this tactic:
Companies such as Quark Expeditions have seen immediate impact on new direct passenger bookings to Antarctica by consumers referencing the unique discount code they gave to us. American Express has seen a direct link from ThePlanetD posts to new card applications.
Hire them as consultants – Noll says that companies also hire bloggers to evaluate their products and services, as well as online strategies.
Andrew Hickey summarizes:
Travel blogging is now a few years in and people are starting to see bloggers as more than just people with a cute hobby who can write a few blog posts for them. Brands like G Adventures, Expedia and others understand these bloggers are brands themselves. So I see more companies using these talented and hard working people as another marketing tool to get the word out and have a fun and unique personality involved. Travel blogging has already affected traditional media and the line is just going to get more and more blurred as blogging becomes the new traditional media.
What are your experiences with bloggers, and how would you consider working with them in the future?
Blogger Bios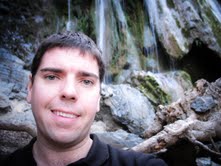 Portland, Oregon-based Andy Hayes has been a web strategist since 1997, helping clients organize and optimize their websites.  He also is editor-in-chief of value luxury travel website Sharing Travel Experiences.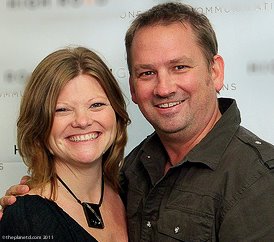 Dave and Deb of ThePlanetD.com are popular travel bloggers who have worked successfully with brands such as American Express Canada, Intrepid Travel, Expedia.com in long term sponsorship and partnership capacities. Having worked with several other major brands and tourism boards, they have shown companies the value that Travel Bloggers can give to raising a company's profile both online and off. Outside of their strong social media following and highly engaged audience, Dave and Deb have appeared on National Television and spoke at conferences talking about and endorsing their partnerships. At last years ATTA in Mexico, they skyped live from Chiapas with CTV News Network (Canada's News Station) talking about Adventure Travel in Mexico.
They have appeared in National Newspaper interviews talking about the products they use and companies they work with done radio interviews and podcast interviews, and with a monthly readership of 150,000 people on their blog, 
theplanetd.com
 and over 50,000 followers and fans in their social media platforms, they give companies a high exposure to an audience specifically interested in Adventure Travel.
Currently ThePlanetD is taking part in the groundbreaking 
Expedia Find Yours Campaign
 showcasing travellers who have transformed their lives through travel. Expedia has realized that Travel is deeply personal and understand that travel bloggers speak to their specific audience on a personal level. By showcasing our story through video, articles and social media, we are humanizing their brand and making consumers relate to expedia as a trusted friend who is there to help them find what they are looking for.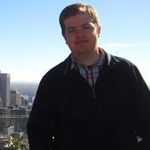 Andrew Hickey is the Social Media Manager for the small group tour company G Adventures. Andrew got started in the travel industry in 2008 when he started his own travel blog called 'The Brooklyn Nomad.' Soon after his work appeared on such sites as Huffington Post, AOL Travel, and MSNBC. Andrew has also consulted with major brands on social media strategies. You can follow Andrew on Twitter @ah.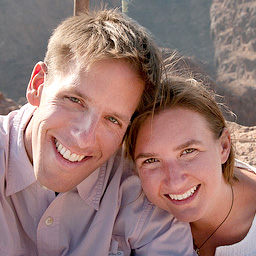 Daniel Noll and Audrey Scott are the husband-and-wife storytelling and photography team behind Uncornered Market. For more than five years they have been traveling around the world, from Antarctica to Uzbekistan, going deep and offbeat to share a destination's more personal and human side. In addition to working with tourism boards and travel companies, they were recently retained by the United Nations Foundation's Global Sustainable Tourism Council (GSTC) to develop and implement its social media strategy.
Dan and Audrey were also selected by G Adventures to join the inaugural group of top travel bloggers in its Wanderers in Residence program, the first major partnership of its kind between independent travel bloggers and an internationally recognized tour company. Recently, they have spoken at travel industry, entrepreneurship, and blogging conferences such as UNWTO Tourism and Media Conference, EyeforTravel, The Future of Tourism, TBEX and World Domination Summit (WDS) on topics such as the power of digital storytelling and working with bloggers, the intersection of technology and sustainable tourism, and travel as a platform for personal growth.
Having visited over 75 countries together, Dan and Audrey are still going and still married.