Wandrian Adventures uses cultural & environmental integrity to provide discerning travelers with rare encounters in uncommon and diverse locales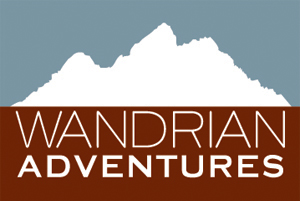 Wandrian Adventures provides extraordinary adventures and bespoke journeys that are culturally and environmentally sustainable. Wandrian allows discerning travelers to experience a flavor of adventure, connect with local communities and individuals, learn about cultures, understand their local environment and help create a better understanding of sustainable travel. Our guides are top notch in the industry and our group size is usually limited to 10 on most trips. We have aligned ourselves with partners and suppliers who have very specific knowledge, education and experience. They have been hand selected to fit our specific destinations, activities and sustainability, as well as, importantly, our safety standards.
John Ricci, the company's founder and CEO, brings a wide variety of Adventure Travel experience to the company. Naturally, he is an avid traveler, with more than 40 countries and six continents under his belt, not to mention four Ironman finishes. As an adventure guide, he has lead professional whitewater expeditions, offshore sailing voyages, and mountaineering and backcountry excursions, as well as extensive river and ocean trips. He imparts his passion, vision, direction, and leadership into every aspect of Wandrian Adventures.
Our clients want to have an authentic experience and get to know the real land and people that they visit, not pass through on a carefully constructed photo-op. We attract travelers that are looking for an intimate encounter, are willing to forgo some creature comforts for an up-close experience that they can't get with anyone but Wandrian. 95% of our adventures are specific only to Wandrian travelers.
Because our clients are citizens of the world, they respect the ecosystems and cultures that we visit and are willing to go the extra mile to make sure that their fun has a positive impact on the world.
At Wandrian Adventures, we believe in adventure! And we know that part of believing in adventure is preserving the ecosystems and the cultures that make those adventures possible. As travelers, we can have a profound impact on our fellow citizens of the world and we believe it's vital to ensure that our impact is a positive one. Keeping that in mind, we strive to walk lightly upon the Earth and take measures to reduce our "travel footprint" as much as possible.
In addition, Wandrian Adventures has partnered with 1% for the Planet, which means One percent of our gross profits (not net) go to companies that support the environment. It's just one part of our efforts to alleviate the stresses that travel puts on our world.
We also work hard to respect the cultures that we visit, with our own brand of thoughtful tourism. As part of that initiative, we keep money in the areas we visit by hiring local guides and buying from local vendors. Where possible, we support businesses run by women or minorities, to help empower those who might ordinarily be marginalized by regular mass-market tourism.
Wandrian Adventures Adventeers take it one step further and directly help the local communities that they visit with hands-on assistance. For example, Adventeers might build a school, repair local infrastructure, or plant trees to heal a deforested ecosystem.
We have a company that provides adventures for all; a company that is focused on sustainable tourism and positive values and know that the ecosystems and cultures we visit can continue to be enjoyed by all.