The year of 2011 may mark the end of the "staycation" as travelers once again embrace the opportunity to explore the world.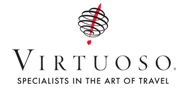 Leading luxury travel network,
Virtuoso
, says its clientele increased their travel purchases by 36 percent from 2009 to 2010, with luxury international leisure trips being the dominant choice according to the 2011 Virtuoso Luxe Report released today. More than 90 percent of Virtuoso's elite travel agency membership lent their insight to the annual survey, which tracks trends in travel destinations, comparisons to travel in 2010, and above all, forecasts the travel decisions and motivating factors of some of the most upscale travelers in the United States and Canada.
This year's report shows international travel is slated to be the most popular type of trip in 2011, with 57 percent of respondents reporting clients reserving international trips of eight days or longer. To where will these international travelers be venturing? Italy, France and South Africa nabbed the three most popular international destinations for travelers in 2011, followed by Australia and Mexico. Vietnam took the front-running spot as the most popular emerging destination – a position previously occupied by India, which instead became the second most popular emerging destination; followed by China, the Galapagos Islands and Morocco.
For families traveling in 2011, Europe is also in position to be the most popular destination to tote family and loved ones, continuing to support data that international travel is on the rise. Italy and England were ranked the two most popular family travel destinations for this year. Also included were sunny trips to Hawaii and Costa Rica, followed by a northern trip to Alaska.
Interestingly, the survey reported that family and multi-generational travel is the biggest emerging travel trend for 2011. Additionally, the survey found that more and more travelers are including infants and toddlers in their trip planning. Of those booking travel, the top three motives influencing travel choices included: seeking authentic experiences in new destinations;
rest and relaxation; and spending time or reconnecting with loved ones – further supporting the increase of family travel.

The Luxe Report also affirms the value that high-end travelers place on working with a professional travel advisor. When booking vacations, the Virtuoso survey found that the largest influences on consumers' travel decisions are their travel consultant's advice, word of mouth and travel publications. In this era of on-line marginalization, experience, knowledge and personalized service still emerge as the very things travelers value.

Key findings from the 2011 Virtuoso Luxe Report are outlined below:

What are the five biggest travel trends emerging for 2011?
Family and multi-generational travel
Luxury cruises
Active or adventure trips
Guided or private touring
Beach resort stays

What are the five most popular international destinations for travelers in 2011?
Italy
France
South Africa
Australia
Mexico

What are the top five U.S. destinations where you expect to send travelers in 2011?
Maui
New York City
Las Vegas
Napa Valley/Sonoma
Orlando

What are the five most popular "emerging destinations," meaning those on the cusp of becoming popular, either for the first time or all over again in 2011?
Vietnam
India
China
Galapagos Islands
Morocco

What do you anticipate are the top five most popular destinations for family travel in 2011?
Italy
England
Hawaii
Costa Rica
Alaska

What are the five most popular cruise itineraries for 2011?
Mediterranean
Alaska
Caribbean
European River
Greek Isles

What are the five most popular destinations for romantic getaways in 2011?
Italy
French Polynesia
France
Maui
Napa Valley/Sonoma

What are the five most popular destinations for adventure travel in 2011?
Costa Rica
South Africa
Galapagos Islands
New Zealand
Australia

What are the top reasons clients are traveling in 2011?
Seeking authentic experiences in new destinations
Rest & Relaxation
Spending time or reconnecting with loved ones
Personal enrichment (e.g. voluntourism, cultural experience, learning, etc.)
Discovering new experiences in previously visited (or more familiar) destinations
Seeking adventure

Rank the most important determining factors for your clients' when choosing a vacation:
The right destination
Value for money paid
Once-in-a-lifetime experiences
The activities available
Price

Advisors from Virtuoso member travel agencies were invited to take the survey in December 2010 and January 2011. Results were tabulated from more than 250 responses from the United States and Canada. www.VietnamLuxeTravel.com