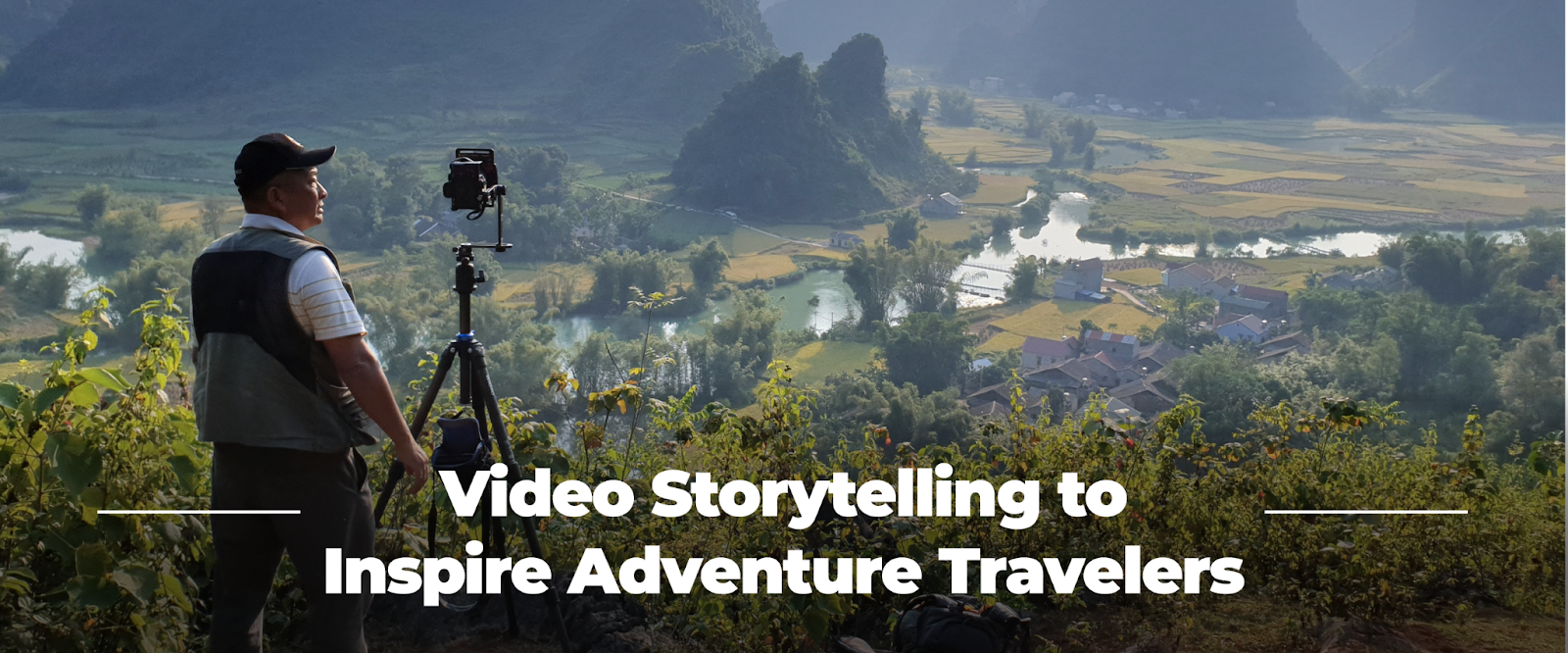 The Adventure Travel Trade Association (ATTA) has partnered with industry expert Scott Adams of Birchbark Media, a video production and content marketing agency focused on adventure travel, to provide a new OnlineEDU course entitled "Video Storytelling to Inspire Adventure Travelers." This self-paced course contains experienced guidance, expert interviews, and practical tools beyond the basics of video production. You will learn specific storytelling techniques on how to plan, shoot, edit, and distribute videos to reach your ideal traveler.
Storytelling is the art of drawing out empathy from both the storyteller and the audience. Incorporating good stories into your content marketing allows the focus to shift from talking about your brand to focusing on the customer and their needs and invoking feeling rather than logic. People remember the stories, not the statistics, which is why this video storytelling course can take your marketing efforts to the next level. 
This online learning course will teach you: 
Where to find your stories and how to tell them through video

The importance of, and what goes into pre-production

Understanding shooting styles and techniques, plus how they can help tell your story 

Adventure travel-specific shooting techniques 

Digital asset management 

How to edit a film to inspire travelers 

How to distribute your video and connect with travelers
The Video Storytelling full course track delivers over six and a half hours of on-demand video. The five-course track also features three expert interviews, five hands-on exercises, and five downloadable resources. Watch this short video to meet the Educator and learn about the scope of the course:
Adventure needs visual storytelling to effectively and impactfully communicate its message. The adventure travel industry is paving the way for sustainable travel, equitable voices for cultures and communities, and building leaders in adventure tourism. Using the tools from this course will not only help tell stories for these important initiatives but will bring entertainment and life to your products, your brand's purpose, and your values. It lets you show, not just tell. 
Learn more and get access to great examples of video styles used in adventure travel marketing here.