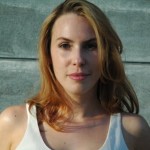 By Nicole Petrak, Assistant Editor, and New Media to ATTA
More than half of the humans on this Earth have never known a world without Internet. Fifty-eight percent of people in the U.S. check their smartphones once an hour – 54 percent of them check them as soon as they wake, while still in bed. In the middle of a global recession tablet adoption is unfazed – it is a new but quickly growing phenomena for an individual to own multiple smart devices.

Rob Torres, Google's head of travel, gives perspective on the power of adventure travel content.
These details of rapid adoption and change in consumption behavior were part of Erik Blachford's (Dinamundo) message in the Summit's Consumer Behavior Trends Revealed panel, but their underlying elements were echoed also by keynote speakers Rob Torres of Google Travel and Nick Stafford of LivingSocial Escapes. The world is changing, quickly, and as always our industry must keep our eyes and our methods finely tuned to these changes. The recession may have sparked last minute bookings but technology and the increasing ease for consumers to compare inventory across products and providers will see this trend remaining long after recovery; Blachford maintains that the market is moving towards less forward planning and more in-market purchasing (that's where your need for mobile optimiziation comes in), and he "guarantees that everyone who is prepared to market in that environment will make great strides." So what do you need to be prepared?
Think about whether your social media is marketing or customer service – most likely it should be both.
The two themes that kept resounding for me as I listened to the experts and the visionaries speaking at the ATWS were inspiration, and the increasing connection between social and commerce. Whatever actions we are trying to elicit from from our customers – booking, traveling, choosing one type of quality over another, making more sustainable choices, doing things differently – we must first educate them as to why; and that begins with inspiration. Torres talked about Google's longterm goals of changing the dream and researching phases of travel, and Blachford challenged the industry to bring inspiration back to booking, asking "How do we re-imagine travel [online]?"
The social side of things is not just about broadcasting messages anymore. Today's consumer is looking to be inspired via a wider lens, one with more concrete information than ever before, while tapping into wider communities for curation of ideas and experiences that are simultaneously more personal (tailored to their unique needs) and more public (tailored from experiences of strangers). Here are some keys trends to pay attention to from these three dynamic speakers that fit into these realms of inspiration and social commerce:
Be where they are: Torres talked about Google's annual Traveler's Road to Decision poll, which showed that 83 percent of people begin a traveler experience online, 63 percent of them with a search. A hotel room booking, for example, takes between 18-21 searches, over eight sessions before the customer pays – during that time, they hop all over the Internet, between Google, social sites like Pinterest and Facebook, YouTube, review sites, booking aggregators and so on. His point: If you are not where they are looking, you will never be found. Being where they are means optimizing for mobile, optimizing for search, and being present where your target audiences frequent.
The Era of the Review: Blachford urged, "If it can be reviewed, it will be. You need to monitor everything and participate in the conversation. Increasingly, people are going to review things in real time, during the experience. The problem / challenge is that you have no chance to do anything about it. Think about whether your social media is marketing or customer service – most likely it should be both."
Talk in stories, not marketing: Torres emphasized fresh, quality content that holds actual value to browsing consumers, but Stafford may have said it best: "Think of a story over a search result."
Storytelling is… both the how and why adventure travel will grow.
Storytelling is a two-way street: Stafford explained, storytelling is not just "the way we present our content but also the stories our clients tell about us. That is both the how and why adventure travel will grow." He also argued that as as an industry, we should be quick to embrace connectivity and facilitate travelers when they want to share what they're doing and brag about how what a great experience they're having with us: "Travelers now expect the entire experience to be moderated by their smartphones. People feel their phone is part of their experience in a destination, whereas adventure travel operators wants their customers to feel immersed in a alternate reality. But now customers have access to real time info, and people really want to know where they are  and know what others have to say about it."
Refresh your content: This point from Torres about posting new content to be more searchable and relevant is actually an extension of the trend above. For smaller-to-medium businesses, conceiving and producing fresh content can seem overwhelming and worthy of a full-time employee. Torres urges companies to not try to be everything to everybody but to ask customers what they want from their websites – much like you would with your travel product – and seek to excel at doing just those things with your resources. He emphasized user-generated content: "Use those folks that are out traveling with you, taking photos and videos, commenting and responding to yours. Incorporate that into parts of your sites, and I think you will find great, great results."
Stories are increasingly visual: Blachford claimed Pinterest is now the second largest traffic referrer while Torres named it as YouTube; either way, the point is that visual is the new mobile. We all need to paying attention to it now. Torres said that 75 percent of all travelers are using some sort of video, during either the planning, purchasing or sharing phase, adding "Video is big and only getting bigger. Ask how as a company, an industry, you can take advantage of that…Quality content on both sides of this industry [trade & consumer] is often better than what you can pay for."
Let customers inform and design your products: Specialization and personalization towards the consumer will be the next wave of change we see. Some ATTA members are already building customization tools into their booking processes and looking at innovative ways to deal with this. Perhaps you can't scale that on an individual basis yet, but you can take  a lesson from Blachford's story about airbnb.com. The site has found widespread success with integration with Facebook's social graph; they found out 85 percent of users were more likely to book when they read a recommendation via a friend on Facebook. This led to users flagging things they love and their friends loved, creating "wish lists" that tell sellers exactly what kind of people want what kind of product. Blachford pointed out that adventure travel, as an industry, should be doing this.
Measure: "The biggest mistake business make across the board is that they don't measure and they don't follow up and they don't use some sort of analytics package. Marketing online is the most measurable medium out there," Torres said. For companies with smaller budgets, he offered that even the range of free analytics services were good quality and that plenty of free articles and videos explain how to use measurement to adjust and improve towards your goals. The important part is to have and understand a clear mission for each part of your campaign and site.
Did I miss a key message or point? Please share what were your takeaways on future trends from the Summit.