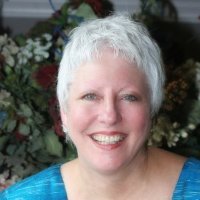 Montpelier, VT  – The recent Vermont Travel Recreation Council (TRC) Trending Topics guest speaker Patricia Sears, CEO of Newport City Renaissance Corporation (NCRC) delivered insights on building strategic partnerships as illustrated by the Northeast Kingdom Tasting Center and NCRC's marketing and community development initiatives.
"Relationships turn into partnerships if you take care of them, if you nourish them, if you don't give up on them," Sears said. "You need tenacity and you have to be strong because there are many who will say it won't work or we've tried that before; it's really with nourishing relationships that things happen."
During this March 20 meeting, Sears focused on the NCRC's work in establishing "Newport Genuine by Nature," and "Newport Fresh by Nature" branding, community gardens and the collaborative development of the Northeast Kingdom Tasting Center.
The concept of the Tasting Center originated from Eden Ice Cider owner Eleanor Leger and Northeast Kingdom Travel and Tourism Association Executive Director Gloria Bruce, whose aligned intentions were to expand the cider business and improve downtown Newport's retail and farm to plate offerings. Newport adopted form-base code zoning in 2010 and that progressive step allows for mixed-use buildings, enabling the Tasting Center to house cider production in the basement, dining and retail sales on the main floor and offices upstairs.
The Tasting Center has both served needs and fostered partnerships: owners of Newport Natural Market and Café established a new bistro and butcher shop; the bakery has flourished since coming into the center, and they have learned to cater to broad audiences, with Newport region having one of the highest percentages of second home owners in Vermont.
Another asset to Newport is its relationship with the State, Sears noted, and acknowledged foreign trade zones, improved border entry, and new legislation that permits the Tasting Center to feature spirits and pairings which equate to increased sales.
"We realized we had to be a part of the bigger, over-arching picture, and made it our business to understand that, and be part of it," she said. "The more diverse the players in a partnership, the better."
Another partnership that has bloomed in Newport is its community gardens. This initiative stemmed directly from visiting a challenged downtown neighborhood and asking residents what they wanted and needed. The gardens have developed into productive, intergenerational community centers. There are now eight gardens that sell to restaurants, feed the families and provide donations to the food shelf.
The next project is "Newport Active by Nature" which will emphasize outdoor activities that are Newport's strong suit – birding, paddling, hiking snowshoeing, cross country skiing and cycling.
Patricia Sears' presentation and TRC contributions formed this synopsis on developing partnerships:
Cultivate: Relationships turn into partnerships. Nourish your connections with gentle persistence.
Engage: Projects are best accomplished by people with diverse perspectives and a varied skill base.
Take Inventory: What you have informs what you don't have… which in turn creates acquisition steps.
Focus on Outcomes: Develop partnerships that are action-oriented, positive, advance all interests, and are driven by results.
Measure: Put in place a mechanism that will measure partnership results, and regularly communicate the benefits of the project to partners and others.
Cover Your Assets: Assess the resources of your partners within the framework of what you can do to flourish together.
Grow the Tent: Once a need is established, find other partners to address that need as the project develops.
Rising Tide: Set up collaborative agreements between partners when appropriate to fortify relationships.
Be Flexible: The participation of partners may change your market. Adjust as a team to address new needs.
Avoid Duplication: Identify what other private and public sector entities are doing and fill a need that is unique and appropriate for you.
The next TRC Trending Topics presentation is May 15 at 9:00 a.m. at the Vermont Dept. of Tourism and Marketing office in Montpelier.
TRC Trending Topics is a monthly forum that stimulates conversation, creates educational networking opportunities and delivers industry best practices to a statewide audience. TRC members devote 30 minutes to brainstorm with stakeholders and industry leaders to develop a synopsis on trending topics in the industry. TRC Trending Topics is open to professionals in the tourism industry and suggestions for future topics and speakers are encouraged. Learn more at www.vermontpartners.com.
Contributing members are responsible for the accuracy of content contributed to the Member News section of AdventureTravelNews.