Verde Ventures has announced a new partnership with le Fonds Français pour l'Environnement Mondial (FFEM) to support small and medium size enterprise business development and to improve impact monitoring in Africa. Verde Ventures experience has demonstrated that a "blended capital" approach, incorporating strategic grants for business skills and / or monitoring has significant conservation and human well being impacts.
Editor's Note: Long-time ATTA partner Neel Inamdar, who previously served as Conservation International's Senior Ecotourism Advisor transitioned in 2009 to head up Verde Ventures, a Conservation International-United Nations partnership which supports eco-friendly local businesses at World Heritage sites across Latin America, Africa and Asia. While Verde Ventures efforts extend far beyond adventure tourism, its concentration on eco-enterprise delivers many compelling concepts for our industry to consider.
Verde Ventures and FFEM, in collaboration with Agence Francaise de Developpement (AFD) are focused on scaling up the Verde Ventures model into Africa, where our research indicates a high need for responsible and sustainable financing options for SME's.
Serving The Missing Middle
The Verde Ventures business philosophy is based on our steadfast belief that economic opportunity and responsible stewardship of the Earth are at the core of successful conservation.
Within the complex layers of the global and local business communities, it has become clear that small and medium enterprises play a vital role in conserving biological diversity and creating jobs that preserve natural resources for future generations. Often too large for microfinance, these enterprises are too small for commercial credit.
Verde Ventures serves this "Missing Middle".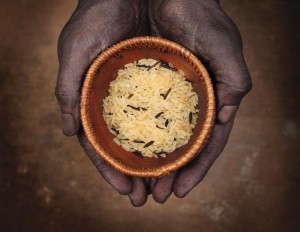 Verde Ventures invests in small- and medium-sized businesses that are strategically placed to contribute to conserving Earth's biologically richest and most threatened areas. Verde Ventures support has enabled our partners to help protect and restore more than 761,106 acres (308,009 hectares) of important lands. Verde Ventures business partners also employ more than 15,000 local people in 13 countries.
Verde Ventures provides debt and equity financing of $30,000- $500,000 to businesses that benefit conservation and human wellbeing, such as agroforestry, alternative energy, ecotourism, sustainable harvest of wild products, and marine initiatives, with a particular focus on supporting the development of "green economies".
Partners use the funds for business development needs, such as working capital, infrastructure enhancements, reforestation and land purchases. The fund's investments enable these partners to advance the important role of small business in conservation and employ local people in jobs that give them and their communities a personal and economic stake in safeguarding their local natural resources.