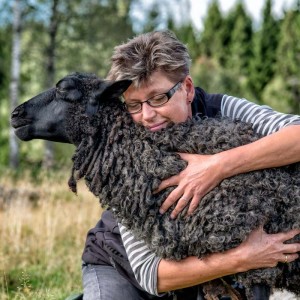 Västmanland – The Essence of Sweden is the RTO for the Swedish region of Västmanland. On the international market we work in close cooperation with neighbouring RTOs with the purpose of developing the central Scandinavian region under the name "In the middle of Scandinavia". We work with matchmaking and product development with a very strong focus on sustainability. We have a vast knowledge about accommodation, wildlife safaris, adventure tours and attractions in our region, which is very close to the capital Stockholm. Our services are free of charge as we work on behalf of the companies in our region, with the aim of finding them good partners to increase international visits.
The region of Västmanland and the middle of Scandinavia offer excellent opportunities for soft adventure, nature experiences and wildlife watching. An abundance of lakes and waterways are utilised by a number of small scale, professional companies that offer canoe- and kayaking tours and fishing. The calm, clean water and surrounding rural areas also provide outstanding conditions for beaver- and birdwatching. The deep forests of the region are very rich in mammals such as moose, bear, wolf and lynx; and award winning companies such as ATTA-member WildSweden.com offer tours from a few hours to several days. At the world famous Kolarbyn Eco Lodge, where guests stay in traditional charcoal-burner huts, neither electricity nor running water will disturb your wilderness experience. Here you can happily fall asleep in front of the crackling fireplace and awake to beautiful bird song. Utilising the old and traditional for new and adventurous experiences is a common theme in the region. Another example of this is the 500 year old Sala Silver Mine that is now an arena for guided historical tours and adventures such as a high wire adventure course set in a dramatic landscape above a caved in part of the old mine. History is important to us, and in the region guests can follow Swedish history with remains from as far back as the Viking Age, on to the industrial revolution and finally what are possibly some of the best examples of modern Swedish 20th Century history showing the development of the "Swedish Model" that has shaped the way Swedes think and behave to this day.
Västmanland – The Essence of Sweden are proud members of ATTA since 2012. We see ATTA as a fantastic platform for learning and exchanging ideas with professionals from all over the world, as well as an awesome network for establishing cooperation with Tour Operators and media. As most of the companies offering tourism experiences and accommodation in our region are small, family run businesses with great dedication and a strong focus on sustainability we believe ATTA provides us with opportunities to match them with suitable business partners with similar values from around the world.