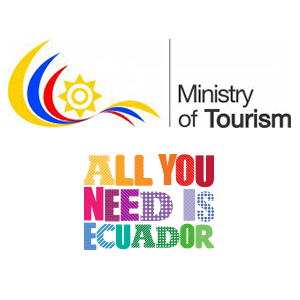 Ecuador suffered a 7.8 earthquake on the evening of Saturday April 16, 2016 with an epicenter near the coastal town of Pedernales in the state of Manabí. The coastal provinces of Manabi and Esmeraldas, closest to the epicenter, were most affected by the quake.
The Ministry of Tourism can report that the tourism infrastructure located in areas not significantly affected by the earthquake, such as the Amazon, Andes and Galapagos including all airports, accommodations, tour operation and ground transport remain open and fully operational and catering to tourists.
Following is a brief update and news regarding the tourism infrastructure and services across Ecuador's four regions:
Amazon – All airports in the area are open and operating normally. The tourism infrastructure has not been affected and remains open and functioning.
Andes – All airports in the Andean region, including those in the cities of Quito, Latacunga, Cuenca, Loja and Tulcan, as well ground transportation and accommodations are fully operational and spared of any damage. The City of Quito is currently evaluating any possible damages to its historical center. Other popular tourism destinations including Otavalo, Cuenca, Baños and areas around the Cotopaxi and Chimborazo volcanos have not reported any major damages and tourism services including hotels and tours are operating.
Coast – The port city of Guayaquil is reporting damage to roads, streets, bridges and other infrastructure across the city however its airport and hotels remain open and fully operational. The Municipality of Guayaquil has asked for the limitation of transit through tomorrow in order to conduct a thorough assessment of the damage caused by the earthquake. This may impact the mobility of tourists.
The cities of Manta, Pedernales, Bahia de Caraquez, and Portoviejo have suffered extensive damage, including the collapse of several buildings and hotels and most roads leading to these cities are closed. The Manta airport is closed to commercial flights until further notice, but remains open for flights carrying humanitarian assistance. The port of Manta remains in operation.
Galapagos Islands – Located some 1,360 kilometers (847 miles) from the mainland, the Galapagos have not been affected by the quake or aftershocks.
All airports, hotels and cruises in the area are fully operational and all tourism activities including guided tours and excursions are running.
The tsunami alert was lifted yesterday. All parks, nature reserves and public tourism sites across the country have been closed for 24 hours in order to conduct inspections and evaluate any possible damage to their infrastructure.
"Our thoughts and prayers go out to the families who have lost loved ones," said Fernando Alvarado, Ecuador's Minister of Tourism. "Ecuadorians are resilient and hardworking people and have joined forces to help their countrymen in their time of need. We are looking forward to collaborating with our tourism industry partners and friends across Ecuador and from around to world to help rebuild the areas most affected along Ecuador's Coast and restore tourism to the region. Visitors traveling to Ecuador or planning a visit to unaffected areas can feel confident that their trip will not be impacted and feel secure to continue with their plans to visit our country."
For more information regarding the tourism sector please contact the department of Tourism Welfare at the Ministry of Tourism at [email protected]
For information regarding victims and missing persons please contact:
Foreign consulates and Embassies in Ecuador
For donations towards earthquake relief, please direct them to:
Banco Central del Ecuador
Beneficiary: Secretaria Gestión Riego/Planta Central (Risk Management Secretary)
Account #: 101602
Swift Code: FLARCOBB
Intermediary Bank: Bank of America (New York)
Intermediary Bank Swift Code: BOFAUS3N
Intermediary Account #: 01121807
Contributing members are responsible for the accuracy of content contributed to the Member News section of AdventureTravelNews.