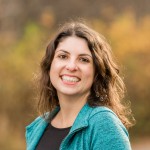 One of the things I love most about traveling is there is always something new to learn — even in destinations I've been to before.
Driving through the Cordillera Blanca mountains in Huascarán National Park in western Peru, I was feeling the altitude a bit and looking at the amazing mountainous landscape when the driver suddenly stopped the car. A local shepherd was leading her sheep along the road, and we had no option but to wait. The situation forced me to stop and breathe. It was an important lesson and reminder that we all need to pace ourselves.
This moment, far removed from Peru's more popular tourist attractions, opened my eyes to a deeper, more intimate way to observe and experience this South American country — something I believe buyers and media will also notice during AdventureWeek Peru.
Taking place 1-9 April 2019, AdventureWeek Peru features two distinct familiarization trips rich with biodiversity, well-preserved pre-Inca sites, and an array of adventure activities in the Áncash and Amazonas regions. The Adventure Travel Trade Association (ATTA) has partnered with PromPeru to create well-rounded, diverse itineraries for buyers interested in offering prospective clients with fresh and unexpected Peruvian experiences.
AdventureWeek Peru will include on-the-ground adventures as well as an opportunity for selected international buyers and media to meet and develop working relationships with local tour operators through the organized Marketplace event. The model has a proven record for introducing travelers to emerging destinations and dispersing them into regions eager to enhance their tourism offerings. PromPeru is working with the national ecotourism association (APTAE) to develop business in the Áncash and Amazonas areas, making this an ideal time for international buyers and media to learn about and share the regions' stories.
"Working with the ATTA, Peru hopes to show the diversity of its offerings, helping tour operators add new destinations and products to their portfolios," said Elisabeth Hakim, PromPeru coordinator for North American and United Kingdom markets.
I visited both regions to see for myself what AdventureWeek Peru participants can expect during the April trip and am thrilled to report they are in for a treat. During my October visit, I tried my first coca sour, a nice twist on the famous pisco sour only this one includes coca liquor in the mix. I walked in the footsteps of ancient settlers who came before the Incas. I saw and felt the spray on my face from the Gocta waterfall. And I met many local people who are eager to welcome travelers to their corner of the world.
North of Lima, Áncash is a mountainous region bordering the Pacific Ocean that really impressed me with its numerous possibilities for exploring the gorgeous Cordillera Blanca mountain range. Its snowy peaks and turquoise lakes are surrounded by small villages, where local farmers grow vegetables and raise sheep in the high altitude. It's a destination with a dizzying array of trails across different terrains for any skill level — truly, a hiker could do a different trek every single day — and yet this mountainous playground is still very much unexplored.
The Amazonas region, which lies on the Ecuadorian border, is a nature lover's dream: towering waterfalls, cloud forests, orchids, birds, and more. I felt like a little kid eager to become an archeologist, digging holes and finding treasures! There are many archeological sites throughout the area and so many more to be discovered, studied, and protected. One of the best known is Kuelap, a settlement from the Chachapoyas culture dating from the 6th century A.D. The gorgeous landscape plus the soft adventure elements of this region make it an ideal destination for curious travelers who love culture and nature.
"Both destinations have beautiful scenery — Amazonas in the cloud forest and Áncash in the highlands — and offer access to two important pre-Inca cultures, the Chachapoya in Amazonas and the Chavin in Áncash," Hakim said.
Though I have traveled to Peru before, my recent trip reminded me of how revisiting a familiar destination with a new outlook, purpose, and pace can redefine a place. I'm excited for AdventureWeek Peru participants to experience something similar.