By Dawn Rainbolt & Chris Doyle
Cultural routes are becoming increasingly important for attracting widespread media and traveler attention and re-igniting interest in ancient cultures and traditions along mostly forgotten corridors. These "signature" cultural routes are helping destinations to further distinguish themselves, to re-invigorate rural areas, to stimulate product innovation and to create renewed value and interest in once important paths.
Some paths, like the Silk Road or the Baltic Amber Route are trade routes. Others originally had a religious purpose, such as the Camino de Santiago del Compostela or the Via Francigena. Some are more recreational in origin, such as the EuroVelo, the ViaRhona, or the French GR trails. Routes like Ireland's Wild Atlantic Way connect old trade, religious, recreational and community routes. On every continent there's an epic or once-epic route which has already been developed and/or possesses some degree of potential.
Planning modern itineraries along cultural routes has many advantages. First, it's easy to mix physical activity with nature and culture. And, because these routes have often been established for centuries you can imagine each as an already-made itinerary. Routes are usually long, meaning there is plenty of space to fan out, avoiding overcrowding. Lastly, routes are adaptable to varying activity and ability levels.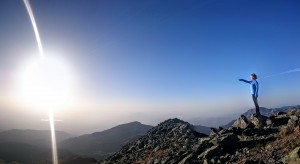 Read about the Via Dinarica Hiking Trail, a new cultural route through the Western Balkans
So important are cultural routes that the World Tourism Organization (UNWTO) in cooperation with the Tourism Agency of the Balearic Islands (ATB) recently released the Global Report on Cultural Routes and Itineraries, which provides key information about current trends and presents case studies in the field of the development of cultural routes, with an emphasis on the importance of protecting, preserving and conserving these itineraries.
What's more, local communities and public- and private-sector stakeholders alike are taking notice and waking up to the stored potential these routes hold. Here are a few examples and what some experts tied to these projects have to say about developing cultural routes.
The Silk Road
ATTA's Manal Kelig, Executive Director of the MENA region, has been increasingly engaged over the past year with the UNWTO regarding the Silk Road (SR) and is exploring other ancient trading routes in the Middle East. "Routes Tourism are usually built around a certain theme that can connect different destinations," she says. "Through these itineraries destinations can diversify their tourism product and increase its ability to generate economic benefits and encourage travellers to increase their stay and also get more opportunities to interact with the local community."
Kelig initially became interested with the Silk Road because of the international cooperation it involved, encouraging regions and countries which may not always get along to work together on a shared project. "Some countries were neighbors but never had close cooperation or shared projects; instead they were constantly competing for tourists from the same source markets," she says. Cross-border collaboration is perhaps the biggest challenge, but also produces the highest rewards, according to Kelig, "In this way, SR tourism is a beacon for promoting peace and cross-cultural understanding."
There are also economic benefits to developing routes like the Silk Road. "Tourism experts found that for many mature destinations the Silk Road is a way to reinvent themselves and their tourism offering; it's also a way for countries to work together." She further explains, "Route tourism itineraries are not heavily travelled and need additional services to be developed. Small businesses are often a very good fit in this section of the value chain."
Destinations can also promote and protect local heritage and customs among the route. According to the TripAdvisor Travel Trends for the Silk Road survey, the top SR experiences visitors crave are: exploring ancient cities (62%), visiting UNESCO World Heritage sites (60%), trying local cuisine (50%) and shopping in bazaars (44%). However, there's still a significant gap in what is perceived as a Silk Road destination (China, Mongolia, Central Asia), and destinations travellers are actually visiting (southern Europe, Egypt, Turkey, China, Israel).
Infrastructure and visas can be a challenge in lesser-developed regions. The TripAdvisor survey claims that 41% would be more likely travel to the Central Asia section if they could get a multiple-country visa (though 71% say visas do not impact their destination choice). Some SR countries have lightened visa requirements for European and North American tourists, but not for 'less traditional' source markets such as Asia or Africa.
The Wild Atlantic Way
Tourism development expert Ethna Murphy helped Failte Ireland develop the Wild Atlantic Way, a 2,500 km route following Ireland's rugged coastline. "[The tourism industry] needs to work harder to create motivating propositions in order to stand out against competitors in an international shop window," she explains, "One of these propositions was the Wild Atlantic Way (WAW)."
The WAW was born out of the assets we already had in Ireland," says Murphy. "It is the longest branded touring experience, simply rooted in what is there, such as the people, culture and landscape, then presenting it in a much more exciting and compelling way."
However, she cautions against taking a project like the WAW for granted: "People make the mistake of thinking because they have a lot of culture, the consumer will automatically come." But it takes more than that: "It's about understanding who the consumer is, what kind of consumer you're targeting, and how they'd engage with your proposition. It's about understanding how the ingredients you have will make the best and most exciting offer."
Murphy, speaking from the perspective of a tourism board, cautions that most people and businesses will want to be a part of it, even if they are on the periphery; she advises creating initial ground rules to avoid diluting your project. Know what it is you are promising to deliver to the consumer so you ensure the right partners are involved.
According to Murphy, there are several steps to follow when creating a cultural route. Firstly, you need research studies to understand your target consumers. After that comes mapping—knowing where the route will go in order to know which local partners you will work with. Phase Two is making connections and identifying potential partners who will help you with the signage. "The WAW is too big for one organization. So you need a really compelling story to get partners involved and build a plan that everyone understands," she says.
The next phase is to build up the trade engagement process and develop the communications plan, Murphy explains. This can involve inviting media groups to experience the product and start writing about it. Finally, there's evaluation and tracking to verify your project is working and to know what areas to tweak. In the case of the WAW, it took four years to get it fully functional, but according to an article in the Irish Examiner, the number of tourists visiting Ireland has risen by 1.1m since 2011, partly thanks to the WAW.
The Via Francigena
The Via Francigena (VF) is built on an old pilgrim's route from Canterbury to Rome. Originally created by the Lombards and travelled on by Sigeric, the Archbishop of Canterbury when he was called to Rome in the 10th century, the path lay forgotten for centuries. When Sigeric's detailed diary was discovered about 30 years ago, the VF was reborn as a way to link us with the past.
Italy is well known for both history and religion and is home to 18 different pilgrimage routes. The VF is actually part of a greater project, the Routes of Europe, which aims to identify and develop historical European paths. ATTA Member S-CAPE Travel's Tullia Caballero became interested in the project in 1998: "In the beginning, it wasn't possible to walk the VF, as there were not enough places to sleep along the way. But now, every section has good infrastructure."
"So many people have done the Camino de Santiago [in Spain] that it's getting saturated," says Caballero. There was a need for another route and the VF is, according to her, "Even more culturally rich; it passes by more towns, has more artistic backgrounds, more varied food and geography."
S-CAPE Travel runs walking and cycling trips on the VF and on other routes, so Caballero comes from a tour operator's perspective: "To develop the VF as a proper pedestrian long-distance hiking trail has taken a long time: identifying the best route, marking it and constructing physical infrastructures like bridges, sidewalks and road barriers along the 1,000 km route." She has worked extensively with local businesses and regions in Italy on this project. "Huge investments have been made to make the route safe for walkers—especially in Tuscany—and now it is 99.5% complete," she says.
Funds can be hard to come by when developing routes. So the Slow Travel Network, a cluster composed of S-Cape and three other companies operating on the VF, took their latest project to the 21st century, creating a crowdfunding project for the signposting of the Via Francigena cycling route that follows surfaced secondary roads and some gravel roads. They surpassed their goal of €10,000, raising €12,061 total. The extra media attention resulting from the crowdfunding had the added benefit of motivating less proactive regions to get more involved. This is important because only the local region has the right to put up signs. A third benefit was that investing in the project makes people feel more connected to the route, like an 'official supporter.'
Conclusion
Both Murphy and Caballero emphasize the importance of breaking down routes into bite-size pieces, recognizing that most people want to say they've 'done' part of the path even if they can't do the whole thing.
"One of the main challenges for all routes is to attract the new generations without falling prey to mass tourism," says Manal Kelig. "The goal is to raise curiosity and foster educational growth while sharing the importance of these routes. I think that will make people more sensitive and sustainable travellers, harming areas as little as possible. And routes need to be authentic; we can't keep staging experiences. Today's traveller can tell if something is authentic or not."