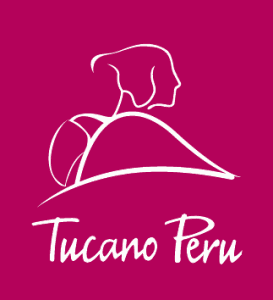 Tucano Peru was founded in 1994, to provide visitors to Peru and neighbouring countries with a comprehensive system of travel support enabling them to enjoy experiences lasting a lifetime.
The service we offer is to organise travel programmes, operated responsibly in Peru, Argentina, Bolivia, Chile, Brazil and Ecuador. The main characteristic is the flexibility and personalised service we offer our clients in choosing activities to satisfy their specific needs and interests. Our portfolio of products covers various themes, both specialised and traditional, that correspond to international market trends and which have been chosen based on a process of destination research and strict quality control over every aspect.
Tucano Peru specialises in designing customised tours focusing on Luxury, Adventure and Eco-friendly areas of interest, always shaping the programme to suit the style of the traveler with flexibility.
Pioneers in innovation since 1994
We are pioneers in the fields of culinary tourism, voluntourism, film logistics support, and weddings & honeymoons… whereby you can celebrate your special day during the holiday of a lifetime!
We have proudly taken care of many travellers with disabilities, so that they can enjoy the wonders of Peru to the maximum. And underpinning everything is Tucano Peru's steadfast commitment to sustainability and eco-efficiency.
So, if you would like to celebrate your birthday on the Inca Trail, shoot a documentary in the Amazon, or tie the knot at Machu Picchu, get in touch. There is always a solution: Tucano Peru!
Tucano Founders
The organisation is directly managed by the founders Stuart Wicks (English), a quality control engineer with great experience in product design, and Veronica Napuri Peirano (Peruvian).
Veronica Napuri is the Executive President of Tucano Peru, a DMC and Tour Operator established in 1993. Veronica born and followed her studies in Lima. Veronica has a specialisation in Quality Management Standards. Veronica is considered to be one of the industry's leading experts and is an active member of Peru's most prestigious associations and government institutions.
She spent 5 years working in Europe, where she joined Adventure Travel Trade Association (ATTA-Europe) and set up an office in the UK. This organisation joined worldwide providers of adventure and nature holidays from USA-Asia-Europe-South America-Oceania). Veronica while living in Europe was appointed to become the Director for the Peruvian Tourism Board in the United Kingdom, where she spent 2 years leading this dynamic office, before returning back to Peru.
In addition to this, within the celebrations for the Women's International Day promoted by the United Nations in 2010, Veronica received from the Peruvian Congress, a well deserved medal for her dedication in developing sustainable and fair travel in Peru, through her company Tucano Peru. She has been re-elected on 2 different occasions as Peru chapter president of the American Society of Travel Agents (ASTA). Member of the Advisory Committee for Adventure travel World Summit 2010 in Scotland. Veronica is a frequent international speaker, consultant for Green, Sustainability, Adventure & Luxury products in Peru. She designs the best imaginative travel products in Peru through her own DMC & Tour Operator Tucano Peru.
This year Tucano Peru has been selected to be part of the exclusive Rolls-Royce Enthusiasts' Club 2012 Yearbook: A Celebration of Excellence reminding the reader that help and advice from experts in the field is available – indeed, essential.
Currently, Veronica is the Executive Director of the Peruvian Association of Adventure and Ecotourism (APTAE –Peru).
What can you Expect? A talented team ready to exceed your expectations.
Product accessibility
"VNP" Exclusive Virtual Catalogue online, with more than 100 travel options.
Yearly Task: Customised Marketing & Sales tools.
 24/7 Customer Express Service.
Allotments and last minute reservations.
Knowledge & Expertise
Full destination management services all over Peru.
Bright, knowledgeable staff committed to company Ethic, Authenticity, Flexibility, Enthusiasm, Attention to detail and environmental policies.
High Quality Control
Permanent Qualitative Audits.
Satisfaction Reports: constantly monitored for improvements.
Best, reliable suppliers.
Excellent, direct communication.
Always accessible, with direct local communication lines.
Same-day responses.
Fast, customised quotes.
Products, prices and reservations in record time.
Feedback on how tours have gone.
White labelling
Tour documentation incorporating your company logo.
Publicity materials created by Tucano to help with your sales.
Responsible travel & fair trade information in each design.
Brand identity of your company name in Peru.
Education
Webinars presented by the experts in the comfort of your offices.
Inspection Trips: Available to individuals or groups interested in learning about the great diversity and tourism infrastructure that Peru has to offer.
Preferred Rates
Recommended Hotels.
Best Transportation.
Sustainability Eco-Policy
Following consideration of the importance of environment and social responsibility Tucano Peru commits itself to:
Continually improving environmental performance.
Striving to achieve international best practices in key areas as defined in the Earth check company standards.
Placing the management of environment and social sustainability as a prime responsibility of the management and awareness among environmental and social responsibility.
Ensuring outgoing environmental performance.
Identification of environment risk.
Recording and monitoring of impacts and implementing environmental activities in the different locations.
Special consideration shall be given to employing and empowering the local staff and wherever environmental and sustainability products will be sourced locally.
Tucano encourage staff to present our commitment to environmental and social sustainability and our Benchmarked Status under the Earth check programme to our suppliers, travellers, partners, agents and wholesalers.
TOPS Rainforest Alliance, 2011
Tucano Peru was one of only 4 Peruvian tour operators to be given a TOPS rating. Rainforest Alliance launched Tour Operators Promoting Sustainability (TOPS), a specialised global platform of tour operators dedicated to promoting and supporting sustainable tourism in their respective markets.
The Swiss Import Promotion Program
The Programme of Sustainable Tourism in Peru promotes access to EU markets, training for sustainable tourism and green technologies. Tucano Peru is listed in the SIPPO Manual "Branch Overview of Sustainable Tourism in Peru" to be published in 2012.
Voluntourism Project – A Change to Experience the Age-Old Traditions

Tucano Peru is one of the few companies in Peru that constantly researches and develops attractive, sustainable products. They reflect our commitment to protecting Peru's beautiful, delicate environment and rich cultural heritage, and aim to have a positive impact that will benefit future generations.
We have been connecting travellers to locals, at all levels, for many years. For example, for the past three years, we have been running a 'voluntourism' project in the traditional Andean community of Sallayfalla, high in the mountains of Cusco province, where 'voluntravellers' have the chance to experience the age-old traditions of music, dance, textiles and working the land. Sallayfalla's customs can be traced directly to before the arrival of the Spanish in South America: their language, Quechua, was spoken by the Incas; their clothes are made from alpaca and llama wool; their agriculture is non-mechanised; their festivals are based on traditional worship of the Earth, Sun and Moon; and their world-view is based on the three ethical pillars of Inca society:
Ama Suwa: Do not steal.
Ama Qella: Do not be idle
Ama Llulla: Do not lie
So far, Tucano Peru's project with the community has generated a number of benefits for Sallayfalla:
Employment for some of the male population as porters on the Inca Trail.
Health assistance.
Houses renovated.
A playground.
Toilet facilities at the local school.
Other sustainable projects Tucano Peru is proud to be part of: Rainforest Alliance: holder of their Certificate of Verification for Sustainable Tourism Best Management Practices and recently incorporated into their prestigious Tour Operator Promoting Sustainability (TOPS) network.
Tucano Brands Include:
Culinary Experience
EcoFriendly
Film Production
Luxury Style
Ready for Adventure
Traveling with Disabilities
Voluntourism
Weddings & Honeymoons
The Signature Portfolio: Archaeoastronomy, Train Enthusiasts, Thematic Tours
Luxury Eco-Adventure
For the Trade, we provide a Travel Professional Online Manual: Exclusive Virtual Catalog for Travel Specialists
Click here to connect with Tucano Peru on ATTA's member networking site, The HUB.