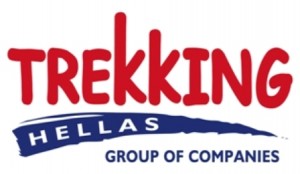 Greece! Pictures of whitewashed houses, churches with painted blue domes, ancient ruins scattered among olive groves, long stretches of sandy beaches and endless blue skies, "déjà vu" don't you think? But in most people's mind this is Greece.
In order to discover Greece's real beauties let's use your imagination…
Imagine a country with more than 1400 islands, of which only 165 are inhabited and a country in which 80% consists of mountains making it one of the most mountainous countries in Europe.
Imagine walking into a remote village where a fair is taking place in honor of the local saint, and lots of people are dancing Syrtaki to the sound of the bouzouki…
Imagine yourself in a greek tavern feasting on "Dakos", cretan rusk with fresh tomatoes and olive oil, fresh fish and greek yoghurt with honey…
Imagine being on top of Mt. Olympus in God Zeus throne and discussing about philosophy or in Athens Agora discussing about Democracy….
Greece is unmatched for its geographical, cultural as well as culinary diversity. Whether you prefer traveling on your own or in a group, Trekking Hellas Group of Companies, with ten local offices spread all over Greece covering – from high mountains to charming islands, offers visitors the opportunity to discover Greece by combining outdoor activities such as trekking, cycling or rafting, with leisure, gastronomy and culture. We aim to offer Greece off the beaten track- a profound understanding and app
reciation of the Greek culture and landscape.
We also offer, short one-week fixed departures trips as Sea Kayaking, Trekking and Multi-Activity.
Trekking Hellas is a fully bonded and licensed by the Greek National Tourist Organization Tour Operator since 1986, quality certified by European standard ISO 9001.
We do not want to bother you with more blah blah blah, as in Greece we say "Το λακωνίζειν εστί φιλοσοφείν'' which means to be laconic is to be wise.
Click here to connect with Trekking Hellas on ATTA's The HUB.