Wake and Wander Hawaiʻi Promotes Experiential Travel and Cultivates Hawaiian Culture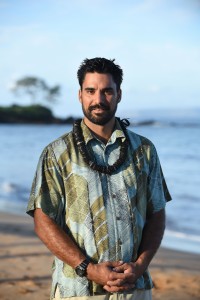 A new travel publication, Wake and Wander Hawaiʻi, has officially launched on Oʻahu. It is led by publisher and editor Will McGough and features a monthly column by Kainoa Horcajo, a Hawaiian cultural ambassador.
The first issue of the grab-and-go newspaper has been distributed to key points around the island, including newspaper racks and grocery stores in downtown Honolulu and Kailua. It is written in Hawaiʻi and printed locally by the Hawaiʻi Hochi, with a starting circulation of 5,000.
A free monthly publication, Wake and Wander Hawaiʻi aims to deliver personal, experiential travel stories to both locals and visitors to Hawaiʻi. It combines magazine-style storytelling with the casual accessibility of a small newspaper. The publication covers the Hawaiian Islands in the form of travel, culture, food, drink, and people, as well as continental U.S. and international destinations, many within a nonstop flight from Honolulu.
In the face of digital media, decreasing attention span, and list-driven online content, McGough hopes to recapture the imagination and spirit of storytelling. He aims to tell deeper, more meaningful stories.
"Modern day journalism wants you to see travel as a collection of superlatives. The best beaches, the top five hotels, the one meal you have to try before leaving Honolulu," McGough writes in the first issue's Letter from the Editor, released last Friday. "I want to help people view experiences as experiences, not as good or bad or best or worst but as individual grapes that together, the good alongside the bad, add up to a beautiful bunch."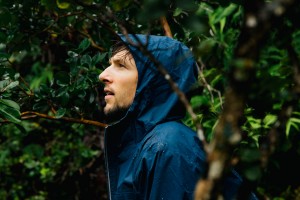 Based on Oʻahu, McGough has traveled to more than 70 countries on assignment. A former assistant editor at Conde Nast, his travel-related contributions have appeared in Conde Nast Traveler, AFAR, Travel Channel, Outside Magazine, Forbes Travel Guide, Men's Journal, AAA, TravelAge West, and Sherman's Travel, among others. His "wake and wander" travel philosophy embraces a curiosity about the way people live their lives in different parts of the world. He enjoys waking up every day to new opportunities, new landscapes, and the new feelings that the former inevitably evoke.
Monthly columnist Horcajo is in high demand in the visitor industry as a Hawaiian cultural ambassador. He has given "aloha training" to thousands of resort employees and business executives around the state, and delivered keynote speeches to corporate groups and organizations. While teaching and guiding others, he humbly continues his lifelong learning about the environment, healing, and martial arts. Horcajo is the popular co-host of the food TV show SEARCH Hawaiʻi on KHON2, which won a regional Emmy this summer. He also co-hosts the annual TEDxMaui talks.
Contributing members are responsible for the accuracy of content contributed to the Member News section of AdventureTravelNews.