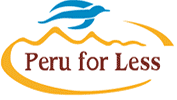 Lima, PERU — A tourist assistance program has been launched in the Peruvian city of Cusco to provide free help and advice to travelers, and to generate donations for local charities and community projects.
Peru Travel Aid, established by the tour operator Peru For Less, is deploying a team of easily-recognisable stewards onto the streets of Cusco who will be on hand 7 days a week, offering free multi-lingual assistance to travelers in need.
The stewards, identified by their green and white shield badges, can provide a wide range of help – from offering directions or recommendations for restaurants or museums, to advising people suffering the effects of the city's 11,200 ft altitude, or how to contact and deal with the authorities in case of a more serious emergency.
The Peru Travel Aid service is completely free, but people using it are asked to make a small donation to help one of its nominated charities working on community projects in the area. The project's website, PeruTravelAid.org, provides additional advice, guides and resources for visitors to the region.
Cusco, once the capital city of the Inca Empire, is one of Peru's most visited destinations with over one million annual visitors, mostly en route to Machu Picchu and the Inca Trail trek. The city is renowned for its beauty, but the communities in the surrounding area struggle with severe poverty and deprivation.
Some of the organizations supported by Peru Travel Aid include Mosqoy, a charity that supports economic development and traditional culture in the Andes, and Manos Unidas, a Cusco-based NGO that works to improve the quality of education for local children and young adults with special needs.
Travelers who benefit from Peru Travel Aid assistance are given information on the service's charitable partners and the work they are doing in local communities, along with details of how they can make donations directly to the organizations.
Celeste Marion, co-founder of Manos Unidas, said: "We are grateful that Peru Travel Aid reached out to us to be their partners in this project. It is great to see companies giving back to their community and looking beyond the bottom line,"
Bernard Schleien, founder of Peru For Less, said his goal was for visitors to feel safe and at home in Cusco while also supporting important community projects in the region: "Virtually every visitor to Peru passes through Cusco for at least one or two nights, and almost everyone comes and goes without a hitch and has the time of their lives.
"But in any busy city, especially at this altitude, there are always minor things that can go wrong and we'll be on hand for anyone who needs a helping hand.
"This also gives us a great opportunity to connect our city's visitors with some of the important community projects in the area. Despite Cusco's popularity there are some incredibly impoverished communities in the surrounding mountains and we want to use this project to support and promote the good work being done by various NGOs in the region."
Contributing members are responsible for the accuracy of content contributed to the Member News section of AdventureTravelNews.