Jake Haupert, Founder of Evergreen Escapes and Co-Founder of the Transformational Travel Council (TTC), continued pioneering transformational travel in the marketplace this week with the launch of new custom travel brand, Explorer X, and the acquisition of Muddy Shoe Adventures, a company started in 2012 by TTC Co-Founder Michael Bennett, effectively uniting the two in their quest to shift the paradigm in travel.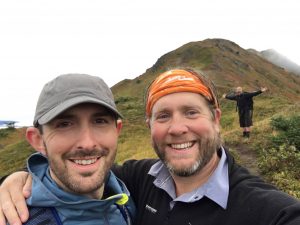 Defined as "any travel experience that empowers people to make meaningful, lasting changes in their life," transformational travel is a growing movement in the industry. In a comprehensive study on The New Adventure Traveler, researchers from the Adventure Travel Trade Association (ATTA) and Eastern Carolina University, identified "transformation" as the top motivation for North American adventure travelers.
"In a time where walls are going up around the world, creating meaningful global connections has never been more important," said Haupert. "The process starts on the individual level, by opening yourself up to the X, the unknown, to new perspectives and personal growth. Based on ancient wisdom and contemporary science, we've developed a framework that guides and supports the traveler in their pursuit of personal transformation and global change.
Explorer X is built around the guiding practices of transformational travel as set forth by the Transformational Travel Council. They help travelers set purposeful intentions, embrace challenges, and take time for reflection and restoration. By zeroing in on the "why and how" to travel as opposed to the more traditional, "what and where," they've crafted 3 programs that serve the traveler, where mentorship on the art of travel takes the journey inward takes center stage and the destination, culture and activities become the supporting cast. Their innovative, Project X, is a journey into the unknown, the mystery destination, your ultimate answer to the sacred call of adventure!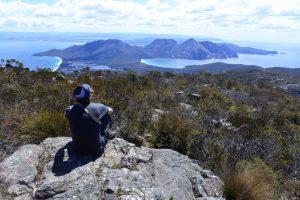 Explorer X delivers custom-crafted travel, providing explorers with resources, tools, and pre- and post- mentorship on achieving personal transformation through independent travel. Guests are given the "The Hero's Journal – A Seeker's Guide to Travel," which uses guided prompts to translate insights into action before, during, and after a trip, uncovering the natural, cultural, and historical context of their destinations and challenge the way they think, act, and explore their surroundings.
"We try to get our guests in HERO mode. A hero travels with heart, fully engaged, practicing resolve, and wide open to the unknown," said Haupert. "Achieving transformation is a personal journey, but we want to be there as a guide and resource throughout that process."
Launching in 2019, their Muddy Shoe series are small-group adventures led by a Travel Mentor who facilitates and guides conversations and reflections that uncover what the traveler is truly seeking, not just on the road, but in life. Guests also engage in pre-adventure group discussions that help them prepare for their journey, connect with one another, as well as a series of post-trip activities and discussions that support them in integrating what they learned into their lives. Each guest also receives optional one-on-one mentoring from their mentor. Upcoming trips include journeys through the Swiss Alps, Italian Dolomites, Tasmania, and Chilean Patagonia.
Contributing members are responsible for the accuracy of content contributed to the Member News section of AdventureTravelNews.