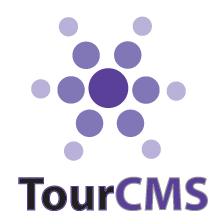 What is TourCMS?
TourCMS is a reservation, CRM and distribution system used by small tour operators, campsites and activity companies.
What can you do with TourCMS?
Add a booking engine to your existing website to take online bookings or quote enquiries
Add a live tour search to your website with minimal development
Control availability and pricing ensuring you don't oversell
Enquiry handling (e.g. brochure requests, quotes, phone back etc)
Works equally well for fixed date trips as for tailor-made
Expose dates, price & availability information to your existing travel agents
Distribute your tours/products on leading adventure travel and specialist tour operator websites
Track and report on all your online advertising such as PPC Google advertising
Group multiple companies together in a marketing consortium (e.g. a website focussed on a particular region or activity)
Works in 16 languages
We could go on and on about features but much better just to say that:
All our features are explained on our website
We have 80+ tour operators using TourCMS as their back office from over 20 countries, including a few ATTA members
Our prices are published online. It is affordable.
You can sign up for a free trial and have a play!

Other TourCMS products & services:
TourSift – A demonstration of a multi-supplier website powered using TourCMS technology. Ideal for regional tourist boards or for supplier consortiums. Each company runs their own business using TourCMS as a backoffice yet can put all their products onto a central website. We also have http://m.toursift.com – A mobile example suited for smart phones (iPhones etc). Take a look!
Small Fish Big Ocean – Great forum for discussions on travel ecommerce including marketing, taking credit card payments, social media, how to handle product reviews etc etc. Come and join in!
55 travel ecommerce tips – Our (free) ebook ideal for adventure travel tour operators looking to market and trade on the web. Covers everything from product strategy, taking credit card payments, website design and reservation systems. Worth a read!