Adventure travel pioneers Exodus Travels predict this year's hottest travel trends inspiring travelers to explore the world in a way they've never imagined possible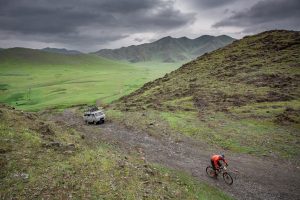 Exodus Travels has been helping adventurers see the world differently for almost half a century. Decades of travel experience in 100+ countries, an award-winning reputation for responsible tourism, an excitement to explore the unknown and a desire to inspire people to discover the places that fascinate them have each positioned Exodus as one of the go-to experts on the future of travel. Whether they're leading the way with the rise of women-only tours or self-guided itineraries, Exodus continues to be at the forefront offering active adventures for every taste.
Dietary Restrictions are No Longer Travel Restrictions
As dietary restrictions increase, limited culinary options while travelling around the globe are decreasing. Those who are Celiac no longer have to stress over having to find gluten-free pizza in Sicily and vegans can rest easy knowing they'll be able to find plenty of delicious and healthy options on the streets of Hoi An.
Exodus offers a collection of tours that balance the finest eats with calorie-burning activities like hiking and cycling to the next epicurean indulgence. From walking the best of Portugal and tasting local wines to exploring Ancient & Modern Japan, these adventures introduce travelers to some of the most gastronomical lands. Expert guides will make suggestions for meals at some of the best local restaurants, markets and street vendors, so that you can fully indulge dietary restrictions aside.
The Rise of the Responsible Traveler
Following another year of rising temperatures and extreme weather, travelers have become more aware of their environmental impact and are more conscientious of the footprints they leave behind. They're showing their respect for our planet by seeking out reputable tours that give back to the local communities and support low impact tourism.
With 44 years of expertise, Exodus continues to be a leader in responsible tourism and through The Inspiration Project sent over 2,340 children who wouldn't normally get the chance to enjoy the wonders located in their own backyard that tourists flock to on exciting, educational day trips throughout 2017, from safaris through Kenya's wilds to the breathtaking Taj Mahal. Continuing in 2018, Exodus is committed to funding these magic days out all over the world. Local kids will learn about their own heritage and hopefully be inspired to grow up wanting to protect and cherish these special places.
Set-Jetting to Hollywood's Most Anticipated Blockbusters
You've heard of the next destinations to keep an eye out for in 2018, from Chile (rated the number one destination to visit by Lonely Planet) to Malta's unspoilt coast. But Hollywood has proven time and time again that the year's biggest blockbuster hits will inspire travelers to get off their couches to be cast in the leading roles of their own active vacations – exploring filming locations, setting inspirations and visiting the real-life destinations that their favorite characters and A-list celebrities have stepped foot in. Some of the hottest destinations to visit according to Hollywood's much-anticipated releases in 2018 include:
The Alchemist – Ancient temples and tombs of Egypt
Tomb Raider – Table Mountain in Cape Town
Solo: A Star Wars Story – Striking mountain ranges in Italy, the Dolomites
Jurassic World: Fallen Kingdom – The tropical island paradise of Hawaii
Mamma Mia! Here We Go Again – Croatia's Dalmatian Coast
M:I 6 – Mission Impossible – Jagged edges and breathtaking fjords of Norway
"Fit-Cations" are the Next Ultimate Active Adventure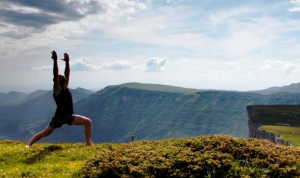 A 'Fit-Cation' is perfect for active travelers that crave a challenge to burn calories and push their limits, while still enjoying the breathtaking scenery and the culture of an incredible destination.
Exodus is helping travelers leave behind the cramped downtown studio for stress relieving yoga in the open air of the French Alps, swapping the rowing machine for the open water and kayaking beneath the Pont d'Arc on the Ardeche River, trading treadmills for a refreshing run across the Baltic coast in Estonia or experiencing Morocco's bewildering diversity while working up a sweat on a Fitness Adventure.
Year of The Female Traveler
Following the #MeToo Movement, more women are seeking empowering experiences and safe spaces to connect with other likeminded travelers and actively make a difference in the world. 2018 will be the year of the female traveler and the demand for girls-only tours is growing.
Exodus Travels offers amazing options for all-female departures that range from trekking in Italy to climbing Mount Toubkal in Morocco. These adventures are sure to inspire women of all ages to be as daring as history's boldest female explorers such as Annie Cohen Kochovsky, who was the first woman to cycle round the world – just to win a bet – or more recently, Bonita Norris, the youngest person to have reached the extreme points of the Earth, the summit of Mt Everest and the North Pole.
Natural Wonders You've Never Heard Of
You know all about Machu Picchu and you've heard of the Victoria Falls in Southern Africa, but as tourism increases in these well-trodden destinations, travelers are seeking out lesser known but just as stunning destinations to escape the heavy traffic. Reaching these natural wonders can be even more rewarding due to their remote locations and the tranquil setting with no one else around.
Exodus makes access to these incredible, untouched, natural wonders easier and more enjoyable for travelers to head off the beaten path.
Amboró National Park in Bolivia – Everyone knows about the world's largest salt flats in Bolivia but Amboró National Park, while unheard of, is one of the most botanically rich and wildlife abundant national parks in the world.
Valley of the Moon in Chile – With an incredible range of color and texture that feels like another planet, it's no wonder the Valley of the Moon is an impressive natural wonder to see, especially during sunset.
Kravica Waterfalls in Bosnia – Hidden among Europe's last jungle in the Balkans on the Trebižat River is a series of waterfalls that could pass for the little sister of the Iguazu Falls. The added bonus? There's a rope swing.
The Burren area in Ireland – Found along the Wild Atlantic Way, the Burren is home to 75% of all the wild flowers in Ireland and an awe-inspiring karst landscape of cliffs, caves, incredible rock formations and stunning lakes.
Kwang Si Falls in Laos – Don't go chasing waterfalls, expect for when in Laos. The Kuang Si Falls is a three-tier waterfall that flows year-round and makes for an easy side trip, located 29 km south of Luang Prabang.
Self-Guided Adventures are Heading to New Heights
Self-guided holidays are on the rise, with a notable 133% YOY increase in travelers going their own way last year with Exodus Travels. For those active adventurers who love to explore independently but simply don't have the time to pour over maps, plan their paths, spend time booking the perfect hotels, and ensure they still make the most of the culture, cuisine and great outdoors, self-guided cycling and walking journeys are the ticket. Exodus Travels has created 55 new self-guided itineraries, ideal for those globetrotters who are looking to take in Europe at their own pace and with a little privacy.
Parallel Experiences for the Most Loved Destinations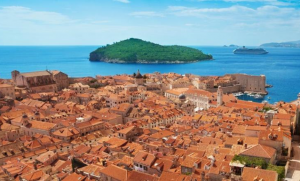 For hard-core travelers, discovering the next best destination is always the challenge and the thrill. As tourism increases in some of the most loved destinations around the world like Iceland and Venice, travelers are seeking alternative, yet parallel experiences to many overrun destinations:
If you loved seeing the Northern Lights in Iceland, explore Greenland or the Faroe Islands.
If you enjoyed hiking the Camino de Santiago, try walking the Francigena Way.
If you couldn't get enough of the Greek Isles, head to Croatia for islands and mountains.
Vacations Gone Viral
With almost 40% of the world's population on social media, more adventurers are seeking out the best views and experiences to share online. Whether it's for bragging rights among friends and family, or for their vacation to go viral with the most clicks and likes, in some cases travelers have gone to great lengths for the best photo from damaging national parks to getting too close to wild animals.
But you don't have put yourself or the environment in harm to capture the perfect image. Exodus Travels offers smart tours that bring adventurers to the most scenic, off-the-beaten-path sights with responsible and eco-friendly travel always in mind. From trekking Borneo and beyond to cycling from Mysore to Goa, these are transformative experiences that benefit everyone and create thrilling memories that are sure to outlast any selfie gone viral!
A Calendar Filled with Major Global Events That Can't Be Missed
2018 will be an phenomenal year to celebrate being a global citizen and join in on history making events around the world:
Travelers can cheer on their favorite country at major sporting events during the Winter Olympics in South Korea or the FIFA World Cup hosted by Russia.
Celebrate 100 years of statehood with the Baltic states of Estonia, Lithuania, and Latvia. With multiple events throughout the year, take in the diverse and stunning countryside, national parks and coastal areas, history and culture of the towns from Tallinn to Vilnius.
Set your eyes on the sky! August 11, 2018, marks the next solar eclipse and Exodus will be departing to Chile and Argentina to take in the spectacle. If that's not enough, phenomenal annual and natural events can be found around the world – a glimpse of the Northern Lights in Iceland or the Swedish Lapland, or a front row seat to see the Serengeti Great Wildebeest Migration in Tanzania and Kenya.
For cultural experiences unlike anywhere else in the world, head to the Festival of the Sun – Inti Raymi celebrated in Cusco every year during the winter solstice or immerse yourself in India's traditional Hornbill Festival in early December.
Contributing members are responsible for the accuracy of content contributed to the Member News section of AdventureTravelNews.