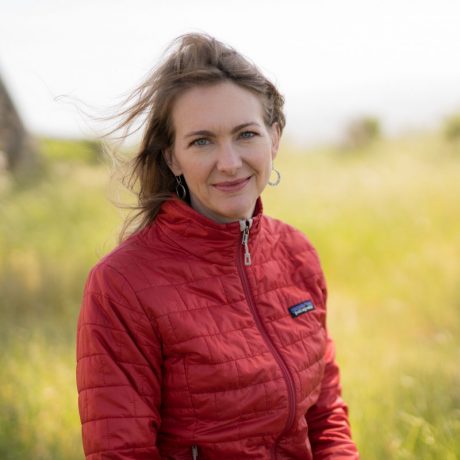 It is indisputable that in order to reach net zero by 2050 humans will need to drastically reduce emissions and remove excess carbon on the order of trillions of tons. Since the IPCC Special Report on Global Warming of 1.5°C made this point very bluntly, a range of politicians and business leaders have been looking for ways to join in this effort. A key recommendation in the report relates to carbon removal, and a class of carbon removal technologies known as 'negative emissions technologies.' The landmark IPCC report indicates that we can no longer hit our target of limiting global warming to below 1.5°C through natural systems alone. It says that without negative emissions technologies, natural systems alone will not be enough. In short, all the natural systems we're familiar with that act as carbon sinks will need to be leveraged in this fight, along with some new technological ones.
Since the IPCC report, we've seen corporations such as Stripe (which invested $1M in carbon removal) and Microsoft (which committed a $1B fund to support innovation in carbon removal technologies) commit support for carbon dioxide removal. Government climate action plans at national (see Presidential candidate Joe Biden's plan section 3 incorporating direct air capture here) and state levels (learn about California's policy here) are also incorporating carbon removal through negative emissions technologies such as direct air capture. Top-down support is building, but time is short. What can we do from the grassroots?
We think we can mobilize a global traveller collective to also support carbon removal. As we in the adventure industry know so well, travel experiences both near and far have the power to inspire and awaken passions within us, and connect us to others in new and powerful ways. Travelers themselves are the bearers of inspiration to those they meet on the road and those they share stories with back home.
The adventure travel community especially is in a unique position, with a unique power, to take action on humanity's greatest challenge—global warming—now. We're the people who see things differently, who don't take no for an answer, who like taking on the big challenges and can inspire others to follow our lead.
With this in mind, ATTA is proud to officially launch Tomorrow's Air in partnership with direct air capture innovator Climeworks this week, providing individual travellers a way to take action and fund carbon removal with permanent storage at manageable price points. Read the press release here.
Tomorrow's Air subscribers receive travel benefits from a selection of sustainable travel partners curated by the Tomorrow's Air team, a monthly certificate verifying their contribution to carbon dioxide removal, and tools to increase awareness about the need for carbon dioxide removal on their own platforms. Tomorrow's Air amplifies the power of each individual's action with art and educational campaigns to engage millions of travellers worldwide. The unconventional approach to education and inspiration includes an online Airbnb tour of Climeworks' direct air capture plant, and a podcast, Airrows on Air. A component to leverage the artistic community, "Artists for Air," will link climate science with inspiring, fun, and emotionally engaging content.
By activating the multitudes of travellers who care about preserving the joy and benefits of travel for future generations Tomorrow's Air will support the scale-up of carbon removal from the grassroots.
Aligning Carbon Removal with Existing Carbon Offsetting Strategies
Companies in the adventure travel trade community may be wondering how this fits in with existing carbon offsetting programs.
Carbon offsetting is not the same as carbon removal. With carbon offsetting, the purchaser of the offset compensates for its own emissions by paying someone else to avoid emissions elsewhere. Carbon offsetting can fund projects that sustain forests or support renewable energy projects. In contrast, carbon removal means physically removing carbon from the atmosphere and storing it out of the atmosphere permanently.
Many adventure travel businesses have adopted carbon offsetting strategies. It's a source of pride for the ATTA that the businesses in our community understand the climate crisis, have set goals to become carbon neutral or carbon negative and are doing the work to quantify their emissions and organize budgets to be able to purchase offsets in order to achieve a target. ATTA's Neutral Together program with South Pole, for example, is a bulk purchase program for carbon offsets that enables more companies to showcase their commitment to fighting global warming through reliable, affordable, carbon offsetting.
So, as a responsible tour operator, one who's already offsetting, and committed to building back responsibly from COVID-19, you might be thinking, "OK, I believe you on the scope of the problem and the importance of building awareness for carbon removal and supporting the adoption of negative emissions technologies alongside natural removal methods; how can I integrate carbon dioxide removal into my climate action strategy?"
Here are some options to consider. You can:
Sign the Tomorrow's Air Clean Up Pact signalling your support, access shareable graphics for your personal device and use on social media
Become a Tomorrow's Air trade partner, funding removal for a portion of your business' total emissions. Through Tomorrow's Air your money goes further, as you not only remove carbon, but also support the consumer education that inspires others to follow your lead. As a Vanguard, Leading or Education partner you also participate in traveler-focused campaigns. Contact

[email protected]

for more information.
Encourage your travelers to visit Tomorrow's Air, follow on Instagram, and learn about carbon dioxide removal for themselves
Consider offering an incentive to your travellers who support carbon removal through Tomorrow's Air, or providing one-time gift purchases for valued guests in their name
Purchase an individual subscription for $75 a month in your founder's name, and proudly display the Tomorrow's Air cloud and arrows graphic alongside your carbon offsetting badge, signalling your commitment to becoming carbon neutral (or even carbon negative) and your leadership in engaging in offsetting and removal
This is a massive undertaking. Only moonshot dreamers need apply, but I have a feeling there are lots of us out there.