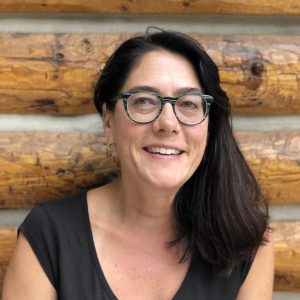 On the first day of AdventureNEXT Near East, old friends caught up with each other and first-time delegates began meeting other industry players, everyone easing into event mode (and some still fighting through a soft haze of jet lag). By the second day, it was clear specific themes were resonating throughout educational sessions, during keynote addresses, and over dinner conversations: a shift in perspective, a movement toward moments of awe, the luxury of time, the importance of mental health, the need for connection, and, lastly, getting uncomfortable.
Shereen Allam, founder of Women's Total Advancement and Development and a keynote speaker, said the power of thinking big does not come when you are in your comfort zone. The magic happens — and new pathways revealed — when you step outside of your normal routine, beliefs, schedule, and relationships.
Michael Youngblood from Unsettled emphasized this point — which was revisited throughout the event — during his keynote address: "If you are not getting uncomfortable, you are not gaining perspective." And Jacob Marshall of EMBC spoke about the feeling of awe we aim to deliver to travelers, and  the only way to get there is to provide opportunities for travelers to gain a shift in perspective.
These insights resonated with delegates and were particularly fitting with the Adventure Travel Trade Association (ATTA) and Jordan Tourism Board's (JTB) objective to make Jordan the hub for adventure travel in the region. With a total of 251 delegates attending from 22 countries across six continents, AdventureNEXT Near East helped the area move one monumental step forward in achieving that goal.
Multiple delegates from Jordan commented that the ATTA must repeat the event next year because there were regionally based colleagues in travel they believed should be there who didn't attend this year's event. And, as if in response to these comments, Malia Asfour, North American director of the JTB announced that AdventureNEXT Near East would be returning to Jordan in 2018. Those delegates will have their wish and be able to include their colleagues in one of the many Marketplace meetings where international tour operators and international media can learn about their offerings.
Leaders in Jordan such as the Tourism Minister Lina Annab spoke about and emphasized that interaction between those working in the travel industry and those living in local communities helps dilute common misconceptions that characterize the region, and the newly completed Jordan Trail — which spans more than 600 km across the country — is evidence of the robustness of adventure travel opportunities in Jordan. Ibrahim Osta, the chief of party for USAID's Jordan Tourism Development Project, pointed out only 3 percent of Petra is visited, and it is a vast archaeological site with enormous potential.
Meanwhile, HRH Princess Dana Firas, who accompanied Honorable Prime Minister Hani Al-Mulki to the opening ceremony, stayed for the full two days. When speaking with the Princess she stated it was clear — based on the people she met at the event — her nongovernmental organization, which focuses on preserving Jordan's culture, specifically Petra, could benefit from strategies being discussed and implemented in the adventure travel industry.
Andrew Evans, an award-winning writer and television host, opened the conference with photographer Annie Griffiths, an award-winning photographer, and they spoke about the JTB's approach to adventure travel. The country has a "different philosophy for adventure. They had the confidence: 'We are going to build a trail,'" Evans said. Having just completed a 45-day inaugural hike of the trail, Evans wove impactful and thoughtful reflections about Jordan during his keynote address such as "Jordan is not a place, it is a state of being" and "Jordan does not do casual friendships."
Griffiths certainly agreed with that sentiment. A true lover of Jordan, she added, "There is so much laughter in Jordan." Her experiences and encounters with Syrian refugees and Jordanian women brought her close to the people and allowed her to get to know their warmth and humor firsthand.
During the closing keynote, Tim Martin, former Canadian Ambassador to Colombia, Argentina, and Paraguay and the first representative of Canada to the Palestinian Authority, also focused on people and the importance of networks of trust. During a story he told about his time working on a critical agreement with the Palestinians, he spoke of how, "until the Palestinians felt understood, they didn't feel trust." Once he gained their trust, the contents of the agreement barely concerned them. Other keynote speakers also spoke about people: Youngblood mentioned "people are the center of everything" while Evans commented that businesses should "choose your tourists; don't let them choose you."
As the event came to a close and delegates meandered to a sunset dinner, the bonds that had formed over just a few days were clear. Pre-Adventure groups huddled together with glasses of wine in hand, and new friendships formed as delegates exchanged information with like-minded colleagues they'd only just met. Jordan offered many of these delegates a special gift: a time for reflection and a positive view of opportunities available to all regions in the Near East for collaboration.
Looking forward to the event next year, many of the delegates may feel uncomfortable, and for this we are glad. That means change will come. Muna Haddad, in a concurrent session about sustainable tourism in the Near East, said, "The most important lesson I learned was from an old Bedouin Abu Khalil who I spoke to in a thick accent to sound more like him. He said to me, 'You don't have to be like me. There is enough space for you and for me.' This shifted my perspective and made me understand what plurality is about."
To learn more about 2018 AdventureNEXT, please sign up for updates here.