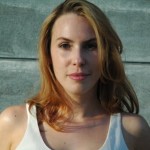 They're booking on the fly, they're mixing business with pleasure and they're getting personal: here's what you need to know about travelers as a whole in 2014.
On-the-go and on-demand: what you need to know about mobile trip planning
The ubiquity of smartphone and tablet adoption among North American and Western European travelers and the rapid adoption in other global regions is no longer a trend but a mainstream reality which will affect travel businesses at every level. As mobile technology, apps and data usage become more sophisticated, travelers continue to increase the rates at which they research, plan, book, map, share and review their trips at all stages of the booking cycle.
Increasingly, people are booking hotels, cars and activities during a trip rather than beforehand, using their devices to access nearby businesses, analyze customer reviews and pay online – despite the fact they're spending more time online researching those options prior to traveling.
Does this mean tour operators and destinations can expect another year of short booking windows? Not necessarily. Travelers more likely to book on the fly include:
Millennials, who are most comfortable with mobile capabilities across all regions
Travelers on shorter trips
Domestic travelers
Fully Independent Travelers across all regions
Travelers adding leisure components on business trips
Meanwhile, longer booking windows have returned for airlines and for operators selling bigger ticket and international trips –  43 percent of Travel Insiders working for the American Express Retail Travel Network report that clients are booking longer trips further ahead, and to more 'exotic' international destinations. Anecdotal reporting among ATTA Members suggests that operators selling "bucket list" type trips  – like an Antarctic cruise or Galapagos experience, which have limited capacity per year –  are once again having healthy numbers of very advance bookings, whereas locally based operators and those with shorter day options report that booking windows are still decreasing. Meanwhile, the JWT Travelers Changing Course report indicates that consumers who are taking shorter trips because of time and budget restraints are seeking more unusual and adventurous experiences – the type often proffered by last-minute deal sites
Whether they're booking before or during a trip, more travelers (especially millennials) are increasingly relying on consumer reviews to make purchasing decisions, as well as leaving feedback on review and social sites during the trip, so travel brands will need to go the extra mile to be responsive offline and on, and be creative in capturing consumer loyalty.
Mobile functionality – which includes mobile websites, apps, geo-social media, reputation management, mobile alerts and bookings are now critical for industry survival. Shorter booking windows will continue for a la carte bookings and services as well as local and domestic market players. Even when consumers aren't booking until they depart for a trip, they're analyzing and researching options ahead of time. Operators should emphasize limited capacity to prompt booking.
Coming your way and here to stay: what you need to know about the sharing economy
In a post-recession economy, consumers' appetite for access and affordability has returned faster than their buying power. Combined with smart technologies, close-knit and transparent social media communities, and a global consumer quest for more 'authentic' experiences, this has created a major shift in how people consume products, services and experiences. Increasingly today – especially for younger consumers –  access beats assets, and experience is more important than possession. The sharing economy – networking for the exchange of knowledge, goods or experiences – is becoming second nature across multiple industries. In 2013, various collaborative consumption businesses went mainstream:
In travel and transportation, Airbnb and Uber have garnered the most attention in the last year as both have experienced rapid growth and adoption – and both have suffered controversy and legal battles throughout that expansion given the tradition of  their user communities ignoring local laws. Hotel industries and landlords have pushed for regulation and enforcement of the proliferation of 'illegal' Airbnb hosts; the site does not track or enforce the payment of local taxes, and a recent review of New York City's Airbnb's hosts alone indicate that almost two thirds of hosts are likely in violation of their housing laws by allowing non-leasees to stay and making profits via subletting. Uber and other ride-sharing companies have met with resistance and organization from local taxi groups, as well as faced critique around the vetting, training and insuring of their drivers.
In 2014, both brands will have to fight legal municipalities and move more towards regulated models that compromise with local governments – stay tuned to legal battles in U.S. states California and New York to set the stage for how this will play out. Nevertheless, the success of their models has been significant in the global marketplace and they are real competitors to hotel and transportation companies. Data from last month reports that Airbnb has brokered 10 million stays in 550,000 rooms across 34,000 cities; according to SKIFT, "It is likely to become the world's largest hotelier within the next year, overtaking both Hilton and IHG, and has been valued at around $2.5bn (£1.5bn), with investors including the actor Ashton Kutcher."
While the transportation and accommodation sectors of tourism have seen the most disruption, the retail industry may not be far behind. The Outdoor Industry Association (OIA) highlights the importance of gear retailers re-envisioning retail models to avoid major disruption, and points to companies such as Patagonia experimenting on the front lines. OIA reminds that "The peer-to-peer (P2P) rental market alone—i.e., car sharing, direct house rentals, clothing swaps—will be a $25 billion industry within two years."
But this explosive growth and growing acceptance of sharing models based on trust, convenience and access is likely to evolve and disrupt other segments of tourism as well. For example, what if drivers, Airbnb hosts and every day people could offer customized or personalized in-destination services and tours as part of their social profiles? Tnooz reported last May that this concept is already in play, if not yet adopted widespread by users of Airbnb, with a host offering a set of services ancillary to the homestay, including access to tours (the individual turned out to be a travel agent in Vietnam who used Airbnb to advertise her local services). Tnooz investigated and found that rather than a breach of site conduct, this behavior is explicitly allowed:
"This is a fundamental switch in the model at Airbnb: any host can effectively become a tour guide (and sell that as a service), either directly to an existing member staying at their home or, crucially, act as an intermediary to those providing activities in a destination, as in the case of the Vietnamese host…Such a change in what Airbnb is now offering to members could send a slight shiver down the spine of the countless person-to-person marketplaces in travel experience which have sprung up over the past few years. Why? Airbnb has volume. Lots of it. If a tour provider wants to muscle in on that network of upwardly mobile Airbnb fans then, in theory, it simply has to register as a host on the site and start selling a few rooms and then its other products. Alternatively, behind the scenes, it could partner with some of the existing hosts so that they can start "selling" product on their behalf. But, similar to a number of issues which have clouded the Airbnb model throughout its history, could firstly be the prying eyes of regulators but also potential implications for consumer protection and liability. Acting as intermediaries for a tour or running an activity themselves throws up all sorts of problems around insurance and responsibility on behalf of hosts. Or, indeed, Airbnb itself."
Such liabilities have not slowed down the adoption of sharing models in the transportation and hotel industries, so tour operators should watch out.
There are hundreds of offshoots in travel on the peer-to-peer model at niche and regional levels. A few examples:
The JWT Travelers Report says even some destinations are tapping into this model, such the village of Ghalegaun in Nepal, which is branding itself as "the homestay village," where a group of locals upgraded their homes to better meet travelers' rental needs: The town's unofficial motto: "Come as guests, go as friends.'"
Business travellers let loose: what you need to know about "workcations" and "bleisure travel"
Surveys have revealed that increased mobile connectivity has eroded the work / leisure divide as more people use their phones and devices to work during weekends and vacations. While the inverse mixing pleasure with business has been a year-on-year growth trend since 2010, travelers are increasingly looking to add on or use time during work trips for leisure purposes, fueled by both the millennials, who are more comfortable with blurring personal and professional lines, and for older travelers possibly as a way to mediate increased global frustrations with "Work/Life Balance" – a problem so great it scored a spot on Euromonitor's top ten consumer trends list for 2014.
The terms for this trend are cringeworthy – "bleisure," "bizcations" and "workcations" – but the opportunities are undeniable. SKIFT reports (with data from Pullman Hotels, who has since rebranded completely to capture this emerging market) that 43 percent of global travelers take their mobile professional devices along when they go on vacation and weekend trips, and one fifth of all travelers hide the fact that they're checking work emails during 'off' time from loved ones or during personal meals. This explains why half of travelers report remorse for not spending more time focused on their loved ones; however, 79 percent of seasoned travelers view this hybrid use of personal and professional time as a positive development. (Online marketers take note: 69 percent of people use the web to plan and book weekend and vacation time during work hours; 85 percent of Chinese do!)
Check out who's eagerly participating in "bonus breaks" and who's holding back:
Millennials are leading the trend – 62 percent report adding leisure time on to a business trip. They're also more likely to bring family along – recent data from Expedia / Egencia suggests that in North America, 54 percent of 18-30 year olds bring a significant other on a business trip, versus 36 percent of 31-45 and 16 percent of 46-65 year olds.
Americans are also keen on this habit (granted, the data on this segment is a bit older, from Orbitz in 2012)  with 72 percent reporting having taken extended executive trips with a leisure component.
Meanwhile, 35 percent of British travelers have added on a holiday to a work trip; (a number that doubles when solely looking at millenials. And while 16 percent of Brits regularly check work emails on holiday, 25 percent of British millenials do.  (Expedia)
Fewer than 28 percent of  French, Italian and German travelers have added personal time to work trips, despite reporting feeling ' vacation deprived.' (Expedia)
In contrast to both groups above, the Danes, Irish and Dutch are more likely to recreate at the end of a work trip with leisure activities (between 34 and 44 percent) but less likely to work during their personal time. These nations reported feeling the least vacation deprived, with under half respondents reporting the feeling. (Expedia)
French and German travelers are the least likely to merge professional and leisure time;  the French in particular report very negative feelings on the use of mobile professional devices, with one in six of them citing them as a source of stress. (Skift)
BRIC economies China and Russia are likely to follow the workcation lead, as they're '"blurring" champions and the most connected travelers' according to Skift:  79 percent and 71 percent respectively own at least one mobile professional device (compared with an average of 60 percent in the other countries).
"With the ever-increasing pressures of day-to-day life, people are getting creative and adding on holiday time when they can," said Andy Washington, Managing Director of Expedia.co.uk. "Bonus Breaks are a great way to add a short break and briefly unplug from work without using up too much of your holiday allowance."
The challenge for brands now is how to communicate with these travelers effectively during their trips in order to snag their leisure dollars on additional accommodation nights, services and activities – on mobile of course, but across which sites, apps and channels? Expect interest in how businesses and destinations can get these business travelers gone rogue to extend their stays and increase their spend, as well as shifts in how data is collected between leisure and business travel. Many of the luxury hotel chains that already serve business travelers are ahead of the curve, already using their social sites to monitor ways they can offer ancillary services and comforts, and Travel + Leisure reports that some cruise lines are already offering shorter itineraries to serve 'the working wealthy.'
Getting personal: what you need to know about hyper-personalized marketing
Social media and app technology have created a consumer user base that willingly shares massive amounts of personal data with marketers and businesses – people are growing more accustomed to living their lives publicly online, sharing their likes and dislikes, tracking their own movements, and receiving social gratification when people 'like', share and interact with the way they present their personal lives on the web. They've grown accustomed to using the same channels to vent issues to brands and businesses, as well as seeing brands' customized offerings based on their search and online habits pop up in cross-channel web surfing.
The result of this is increasingly individual-centric consumer expectations – people have low tolerance for slow or impersonal experiences with services and brands, and want to see only what interests them online. Big data and hyper-personalization will be the big business of analytics and marketing in the years to come, and according to JWT, the travel industry might feel the biggest impacts in these changes – and soon.
Brands need to move from reactive data gathering (intake forms, comment cards, social media feedback and reviews) to proactive gathering – while some large brands will employ high tech data solution services to learn more about their customers, others can use simple tactics like using Google and public social profiles to glean information about guests before they arrive, with the hopes of adding personal touches to their experience to engender delight and loyalty.
Note some examples of brands engaging in hyper-personalization as branding:
Hotels are excelling at the personalization game. One&Only Resorts uses Twitter feeds, professional sites and blogs to create detailed files on guests – complete with photos for managerial review; St. Regis Bora Bora has staff members Google every guest two weeks before arrival write a profile for department heads at their next-day arrivals meetings. A guest at the Little Nell in Aspen found a framed photo of his family, sourced from the web, in his room on Father's Day. A dog-owning guest at a luxury resort in Beverly Hills found a doggie treat with a note that said "Bo misses you" in her room. Simpler strategies include using loyalty programs to log guest preferences – such as pillow type or concierge requests for restaurants or shows – and making sure the specific items or suggestion lists are in the room upon arrival.
With the plethora of options and information available, travelers are finding trip planning to be increasingly difficult despite the plethora of aggregators. Companies outside the realm of traditional travel agents are springing up to help design personalized and creative itineraries for people based on personality, interviews, favorite travel bloggers and more (see the crossover to the peer-to-peer economy mentioned above). OTAs are struggling for greater relevancy in this market, seeking to add personal dimensions to technical search to better meet people's needs based on different factors – destination temperature, activity type, room amenities and more. Imagine a search engine that could provide quality results to: "I'd like to fly to somewhere in less than 12 hours, with 80 degree weather and good snorkeling and ocean fishing."
Airlines are getting creative with personalization to reduce the pain of air travel: British Airways gathered intel on their VIP fliers for years before arming airport staff with photo training to greet them with an iPad stocked with their preferences. KLM became the first airline to post it's customer service wait times on Twitter, and employs dozens of people to track and respond to social queries and complaints. WestJet turned a Christmas stunt with a Santa visit into a viral PR opportunity by granting passengers the gifts they requested via the baggage carrier at their end destination. American Airlines became a painful example on how automatic replies don't measure up to true personalization.
Tour operators offer the most personalized and hands-on service product in the industry, but it might seem more challenging for them to get into the act online given the lack of examples. Many operators are responding to customers' push for personalization with more customisable itinerary options and a la carte offerings. Operators should utilize social media as place to connect with potential customers and seek to learn their interests and concerns pre-booking in order to facilitate more intelligent marketing and custom messaging; one way to target highly interested customers is by identifying who is attending Tweet-ups on Twitter, Pinning on certain Pinterest travel boards or attending travel-centered webinars and Google Hangouts, and seek to have conversations with those individuals based on their interests. Guides often check with their guests about preferences, interests and special dates to make their trips more memorable – they could be logging that information, along with mentions of when and where guests would like to travel next, and so on. Companies send photos of guests on their trips as a special hello during a birthday or anniversary, target email communications for other trips, and generally stay in touch in a way that is meaningful and not tone deaf or marketing-centered.
Amidst this push towards the personal, brands must still be careful of privacy concerns. The 2013 JWT survey of American and British found that two-thirds of respondents thought the idea of customized offerings can feel invasive, and that the idea of companies predicting their preferences based on personal habits profiles is anxiety-provoking. Younger travelers, especially millennials, are more comfortable with this "high touch" service, and customers are also more willing to give information in exchange for discounts and services (think wifi) and when companies are forthcoming and transparent with what data they're tracking and why.