By Chris Doyle, ATTA Executive Director-Europe, and Kirk Smock, Sustainable Tourism Specialist, CARANA Corporation
In early 2014, the USAID Small Business Expansion Project (SBEP) and the Regional Economic Growth (REG) Project initiated a conversation with the Adventure Travel Trade Association (ATTA) about hosting Europe's first ATTA AdventureWeek – an intensive familiarization tour (FAM) concept designed by the ATTA to generate immediate visibility for destinations by leveraging their global membership network of outbound tour operators, specialized media and travel advisors — in the Western Balkan countries of Kosovo, Albania and Macedonia. It was an ambitious idea, and success would require leadership from the ATTA, unprecedented cooperation between the governments of all three countries, unified efforts from several USAID Missions and the involvement of local stakeholders with limited exposure to the international tourism market.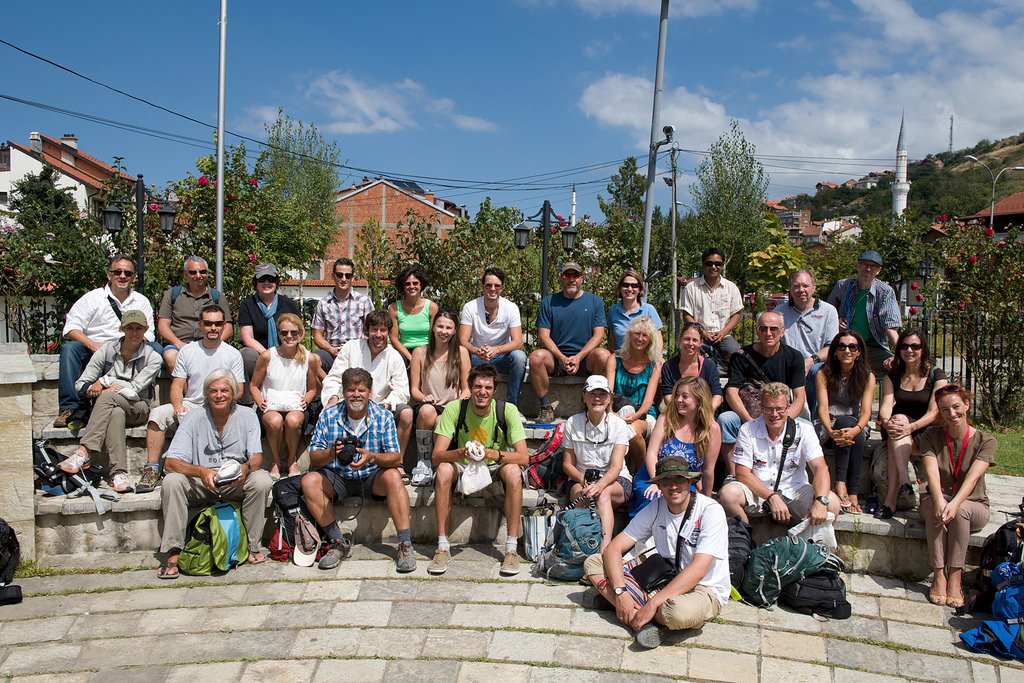 Photo © Gregg Bleakney
AdventureWeek Western Balkans Participants
Aaron Gulley, Travel Writer
Brana Vladisavljevic, Lonely Planet
Daniel Robert Austin, Austin Adventures
Deborah Lewis, Bredeson Outdoor Adventures (US)
Jaime Pollitte, Mountain Madness (US)
Jim Johnson, BikeToursDirect (US)
Jo Piazza, Yahoo Travel
Kathy Dragon, Whole Journeys (US)
Keith Bellows, National Geographic Traveler
Klaus Steurer, Hauser Exkursionen int. GmbH (Germany)
Kristina Lind, Writer & Photographer
Lyn Hughes, Wanderlust Magazine
Marina Tonn, European Walking Tours (Switzerland)
Michele Boglioni, ExperiencePlus! Bicycle Tours (US)
Miguel Angel Mondejar Rojo, Dopamina
Norman Patry, Summer Feet Cycling (US)
Olivia Balsinger, Academic Arrangements Abroad (US)
Patricia Sare, BikeHike Adventures (Canada)
Simeon Dimitrov, Oydsseia-In (Bulgaria)
Tullia Caballero Augi, S-cape Travel (Italy)
Udo Kiene, Radurlaub ZeitReisen GmbH
Before any Memorandum Of Understandings (MoUs) were signed between participating countries, development agencies and the ATTA, all partners were aware of the potential risks of bringing a large group of tour operators and media to these emerging destinations, but with the ATTA's lead and numerous multi-country partnerships, the groundbreaking AdventureWeek initiative was an overall success. An impressive group of outbound tour operators and media from Europe and North America finished the trip knowing they had discovered an untapped market in Europe teeming with tourism potential. The local tourism stakeholders benefitted from being directly exposed to the demands of the international adventure travel market.
In organizing the August 25 – September 3, 2014 AdventureWeek Western Balkans journey, it became readily apparent how significant regions of Europe remain largely under the radar even among well-heeled travelers. Of the 15 international tour operator buyers and six journalists who signed up for the intensive, fast-paced exploratory trip, only a few possessed any real knowledge of the region or had visited the region previously.
"Honestly, I had no idea what to expect," said one AWWB 2014 participant.
It is also fascinating what a little first-hand experience – a 10-day journey – can do to raise awareness of a destination, to influence hard-wired preconceived notions and perceptions, to move tourism professionals to action, and to be so moved as to volunteer efforts to help support an emerging region.
"I was excited by the potential of the region," said another participant. "It has the beauty of some other European destinations yet without the crowds; the accommodation and some of the food was of a higher standard than I anticipated."
Within one week of the completion of AdventureWeek, the ATTA, USAID and the destination partners, collaborated on a lengthy, post-journey survey to try to capture the fresh feedback of the participating operators and journalists. As learning organizations, we were keen to quickly access insights from these pros to help the active partners positively affect the future of responsible tourism development in the region and to aid the ATTA in continuing to improve how it delivers such programs.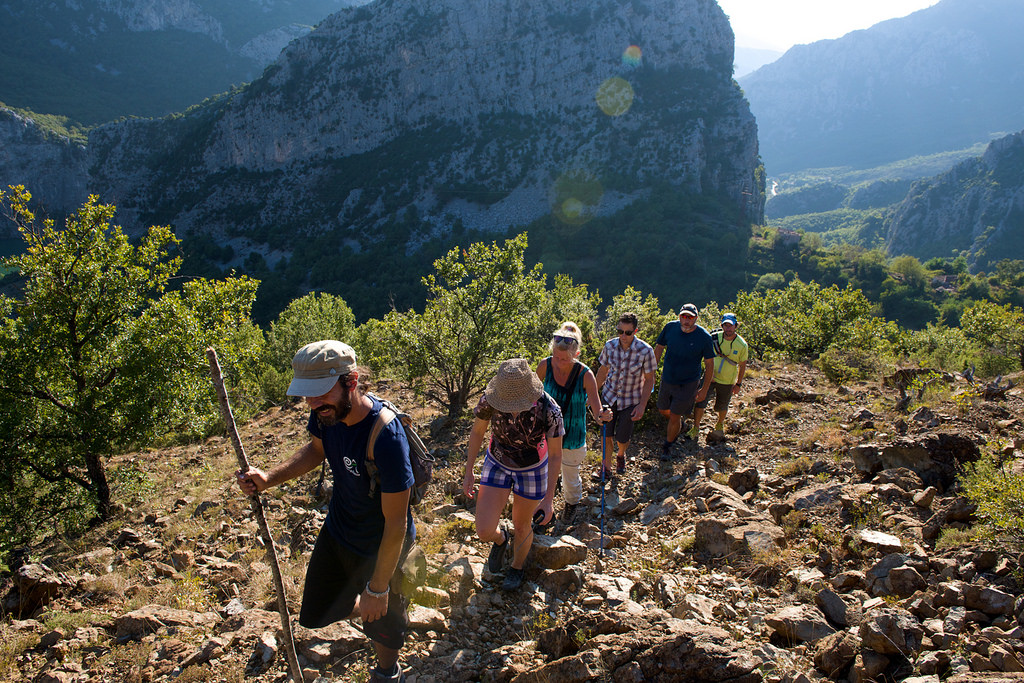 Photo © Gregg Bleakney
Without exception, the feedback from all 21 AWWB participants – 100% of all AdventureWeek participants completed the survey in its entirety – is that Kosovo, Albania and Macedonia have serious adventure tourism potential. Participants waxed on with praise about the region's people, hospitality, authenticity, culture, environment, wildlife, "untrammeled" and unscathed points of interest, and much more. Participants not only reflected in the surveys on what they viewed as "potential" for the region, they indicated taking specific action within weeks of the journey.
Eighteen of the 21 participants indicated immediate plans to investigate the Western Balkans further. International outbound tour operators described how they met partners along the route and in the AWWB Marketplace events and have already begun efforts to pursue additional scouting trips and/or introducing the region to their clients in 2015 or 2016.  Journalists also took immediate action. Some of the writers (e.g., Yahoo Travel, Lonely Planet, etc.) have already published several digital stories, while most other are planning to deliver deeper print stories in 2015. This high-percentage of real action and commitment is a very promising sign that the region is poised to emerge from an "undiscovered" status to one of serious intrigue.
And, while a great deal of positive came out of the AWWB, some challenges surfaced. Fortunately, most of the items noted can be directly addressed and fixed through education and training. Some issues can be fixed in the short term. Some things will take more time.  Participants indicated that the region needs some work on some of the very basic things (e.g., infrastructure, accommodations, transportation, guide training, logistics, etc.) to the more sophisticated handling of demanding international clientele to truly be better positioned to take advantage of increasing international traveler interest. As it turns out, nearly a third of the participants offered in narrative response unsolicited willingness to volunteer support, ideas, exchanges and/or other input to help the region tackle what's needed to improve.
The experience shared along the journey and the feedback about challenges, while a bit humbling to organizers, is viewed as a gift. Destination-specific feedback is being shared unfiltered with the appropriate destinations so that they can understand what participants experienced and where there is room for improvement. The hope is that the feedback will reveal gaps in what is needed to receive international arrivals interested in compelling adventures. It is also intended that all input can be converted into a sort of a road map, a starting place, for focused education and training that can more quickly move the Western Balkans toward meeting the burgeoning adventure tourism market needs and interests.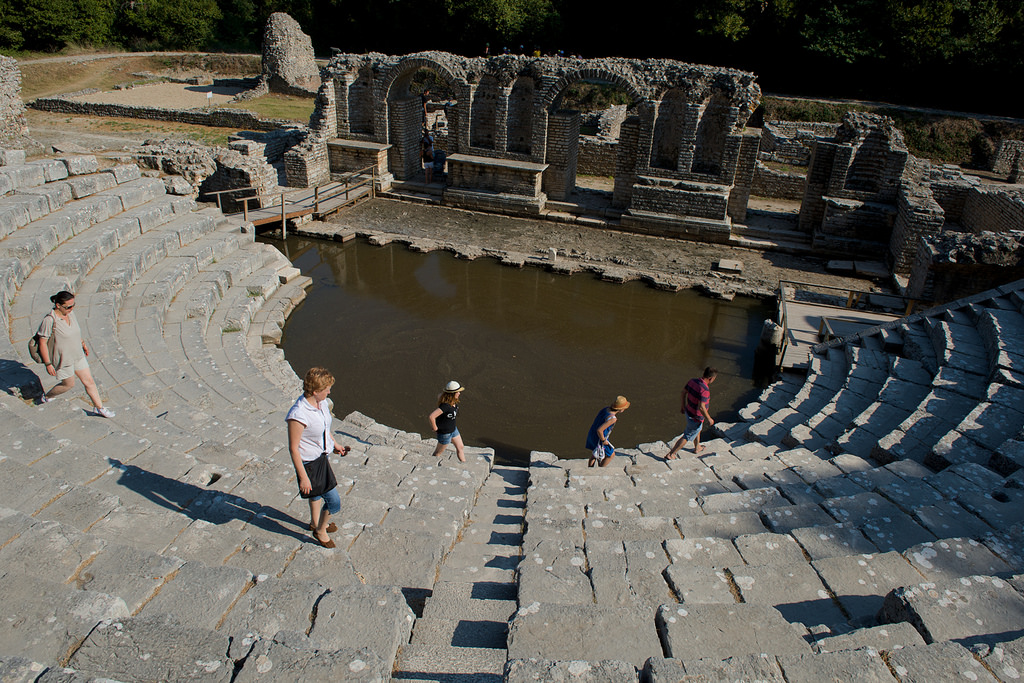 Photo © Gregg Bleakney
For the ATTA, participant feedback has already affected how the ATTA will deliver forthcoming AdventureWeek events. All survey participants expressed strong need and support for the ATTA to continue leading AdventureWeek events citing the importance of connecting the markets, leveraging exploratory journeys to better network world-class operators and journalists, assisting emerging regions with educating and training, and revealing to the trade – and consumers – promising new responsible tourism destinations.
When all was said and done, 19 out of 21 AdventureWeek Western Balkans participants indicated a more positive perception of Kosovo, Albania and Macedonia. Key aims of AdventureWeek events are to raise awareness of compelling adventure tourism destinations, to fuel greater awareness and understanding of untapped destinations, to support local economic development by engaging the entire supply chain – including top-brass in governments, and to attempt to influence the very way tourism is developed in a destination. For the first phase of this effort in the Western Balkans, pursuit of these objectives is well under way.
And, while AdventureWeek Western Balkans has finished, the REG Project, SBEP, Kosovo, Albania and Macedonia view the event as the first major undertaking in a much larger strategy that involves creating a lasting long-term partnership with the ATTA in the region. This partnership is designed to include additional market linkages, AdventureEDU training workshops, consultations on marketing, new product development and laying the groundwork for a possible recurring ATTA-driven regional conference for Southeastern Europe.
Planning and implementing the AWWB event involved many obstacles and an incredible level of effort, but it has resulted in an increased market recognition for Kosovo, Albania, Macedonia and the entire Western Balkans region. Market visibility will continue to grow as AWWB media participants publish articles and photos and tour operator participants begin marketing and selling new tours to the three featured countries.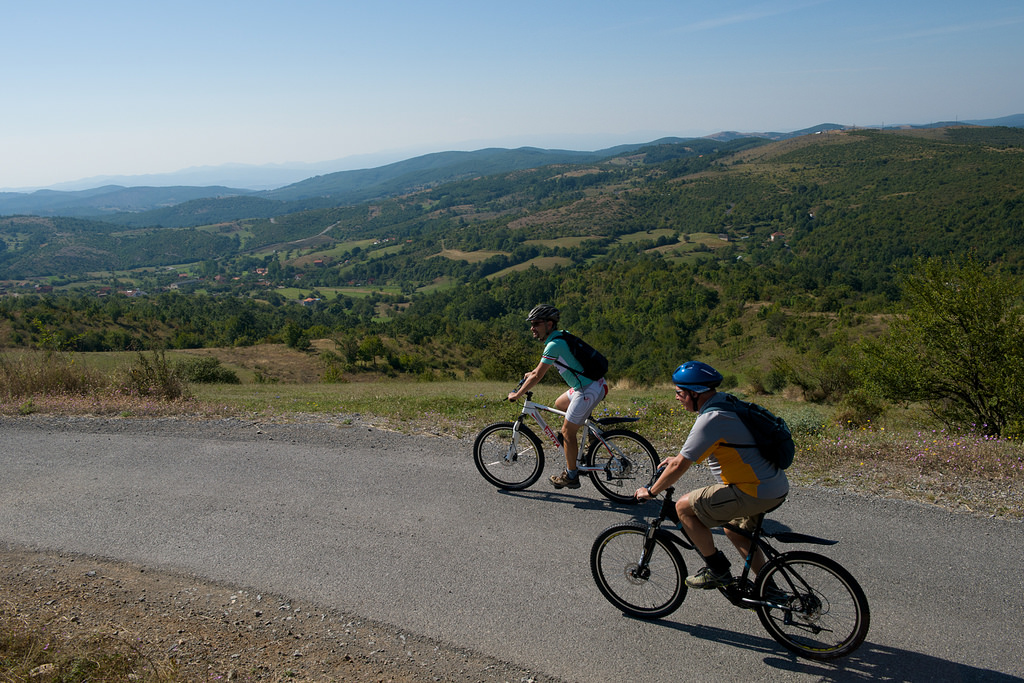 Photo © Gregg Bleakney
Now is the time for all partners — the leading tourism authorities from Kosovo, Albania and Macedonia, the ATTA, USAID-funded projects, local tourism stakeholders — to harness the established momentum and work towards building a three-country model for regional tourism development. The ATTA now has a much larger on-the-ground presence in Macedonia, Kosovo and Albania, and this can be used to pull in additional regional partners to help direct changes to national tourism policies and standards.
As a result of AWWB, the ATTA has secured the attention of the heads of states of Kosovo, Albania and Macedonia who are now fully aware of the potential benefits and results that can be attained by working in partnership with the association and its members. USAID also recognizes the ATTA as an organization that can help facilitate change to tourism policy in the region that will result in greater economic benefits for small and medium sized enterprises while supporting responsible tourism development in rural communities.
The SBEP and REG Projects plan to maintain the ATTA's on-the-ground presence in the Western Balkans while they work together to possibly host a 2016 regional event in Macedonia. The project partners have expressed intention to work with the ATTA and use the collective voice of its 1,000 members to establish and steer tourism development goals for the Western Balkans.
USAID and the National Tourism Agencies have the option to leverage their funds to bring in additional regional partners, including Regional Cooperation Council (part of the South-East European Cooperation Process) that might help to secure additional funding for 2015/16 tourism development activities, including a series of regional ATTA AdventureEDU workshops on guide training and safety and risk management.
The individual countries in the Western Balkans can stand alone in their tourism offerings, but by promoting and selling multi-country itineraries within the Western Balkans and Southeastern Europe, the entire region becomes more competitive. As the AWWB introduced a new tourism frontier in Kosovo, Albania and Macedonia, a successful regional event can do the same for all of Southeastern Europe.
For historical and political reasons, it may not be easy to create strong and lasting partnerships between the destinations, but as the governments and stakeholders of Kosovo, Albania and Macedonia have demonstrated, it is possible. For this endeavor, the partners are at once helping to establish the Western Balkans as a major player in the global tourism industry, all while forming a responsible adventure travel development model that can be replicated in other destinations around the world.