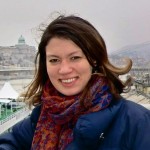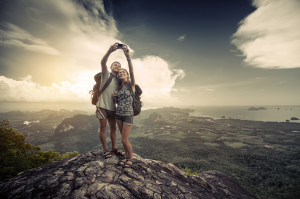 A new generation of travellers are coming, and they're nothing like previous ones. Millennials travel differently than their earlier counterparts, and their numbers and importance continue to swell. According to David Chapman of the World Youth Student and Educational Travel Convention (WYSE), an expert on Millennial travellers, "These young travellers have accounted for at least 20% of international arrivals since the turn of the century and this is likely to approach 25% before long." Accounting for 217 million international trips in 2013, this number is expected to rise dramatically; some experts estimating as much as 320 million trips in 2020.
"Standard active holidays like walking and cycling holidays are not their cup of tea… that's what their parents do."
Gert Nieuwboer, the general director of SNP Natuurreizen and creator of Millennial travel site YOMADS.com, reminds us, "Tour operators and Millennials are not an easy match. Millennials don't need tour operators, since they compose their own trips, preferably on the spot using the Internet and various information sites. SNP, as a classical adventure tour operator, is trying hard to reach to the Millennials with specialized products—and their numbers are growing slowly. At this moment 10% of our travellers are Millennials."
In order to prepare for and welcome this new generation of travellers, one must first understand them, and how they differ from current and previous cohorts.
First off, Millennials travel more than their previous counterparts. According to a survey by HVS Global Hospitality Services, they travel on average 4.2 times per year compared to 2.9 and 3.2 times per year for older generations. Fifty-eight percent of them prefer travelling with friends, which is 20% higher than older groups. Also important to remember, "standard active holidays like walking and cycling holidays are 'not their cup of tea'… that's what their parents do," says Nieuwboer, "Millennials are about fast and varied activities: hiking, climbing, floating, canyoning, kayaking, MTB-biking, surfing, etc."
"The Fear of Missing Out" (and it's acronym "FOMO") is the malady of the Millennials. Stemming from the fear of being left behind when one's friends are having more fun, the Millennials are continually looking for the next big adventure. As adventure tourism ticks all the boxes, the industry should start making changes expected by this new generation in order to break into this up-and-coming market.
Though budget-conscious, Millennials are not stingy. "You'd be making a huge mistake if you translate them as 'cheap'," says Chapman. "The 227 million young people that travelled in 2014 spent nearly USD 250 billion on travel. They will spend where they need to in order to curate that once-in-a-lifetime travel experience."
Millennials also differ in wanting experiences, not souvenirs. Gone are the travellers who fill their bags with material items; instead, they want unique and interesting experiences to share with friends and family. They want amazing photo (and selfie) ops; they want stories and social media posts. In essence, they want bragging rights.
Instead of merely visiting historical landmarks—something they can do via the Internet—they want authentic experiences. They want to get under the skin of their destination, break bread with locals, learn new skills and dive into a new culture. They want an adrenaline rush to document and recount.
"The top motivations for Millennials to travel, according to findings from the WYSE Millennial Traveller Survey, are interacting with locals, experiencing everyday life in a destination, and increasing their knowledge," says Chapman. "Where older travellers are likely to pursue relaxing activities as part of their travel plans, being in a calm atmosphere was actually one of the lowest priorities for millennial travellers."
And this is where adventure travel comes in. Many adventure operators are already providing the kinds of experiences that appeal to these young travelers. Mixed with physical activities, as well as local traditions and people, adventure operators give travellers compelling photos and stories to take home. They need to cater to the demands of the millennial generation, being sure to create itineraries that meet their needs. Nieuwboer at SNP says, "We've come up with two separate portfolios for Millennials: BED&2DO – a modular program of short (2-3 days) adventures in Europe booked on the spot to enrich their vacation; and YOMADS, a program of adventure group tours for international young people with a strict age-cap (20-39). In addition, www.yomads.com only uses social media for its marketing purposes."
Also, speed is essential. Millennials are used to getting information now, and studies have shown that if online information takes too long to find, the user will simply choose a new site. Millennials expect comprehensive online information about tour operators, and if not found quickly, they will turn to information giants such as Google, Tripadvisor, etc. This is not ideal, as the operator has little control over the content. To adapt, operators should make all online information easy to find, well organized and up-to-date. Operators should also attempt to use travel websites to their advantage. Fast and free wifi is a must!
Development of apps and mobile versions are important for operators, as Millennials spend much more time online on mobile devices. According to an Expedia survey, 49% of Generation Y use smartphones to plan a trip, 40% use it to share while abroad, and 35% use it to book a trip. The WYSE survey states that mobile bookings have increased two-fold in the past year, and that on average, Millennials check their mobiles every five minutes. Millennials cannot remember a time before the Internet and cell phones, and therefore expect instant email confirmation, mobile sites, instant information, and digital tickets. The expression "there's an app for that" is not a joke to this generation, and they expect to use their mobiles before and during their trip to find and book new activities, change reservations, do research and even work.
"The expression 'there's an app for that' is not a joke to this generation."
Not only do they want to book everything themselves, they have a higher trust in fellow Internet users. Reviews, opinions, personal blogs and social media are taken in high consideration — something tour operators need to be aware of. Reminding guests to leave a recommendation or to like their social media page will help capture future travellers. As well as that, they are flexible, and want the ability to change their trip as it suits them.
"Freedom is very important [for Millennials]," says Nieuwboer. "They don't want to book their whole trip in advance, but they want the ability to decide on the spot. Meeting other young, international travellers is important as well."
Last (but not least!), sharing is important. Millennials have a need to "validate" their lives by posting their entire trip online. In order to do so, they need sufficient Internet, time for photo ops, and experiences worthy of a good photo and story. Operators should preview ways to allow guests to bring along their cameras, utilize real-time social media posting, as well as provide stunning photo ops. Social media sites that tourists can like or link to is a good way to continue the experience afterwards. Chapman advises operators: "Listen to Millennials' needs and wants. It's never been easier than with social media to listen and respond to your customers."
"I think it's safe to say that younger travellers are the trailblazers of travel," Chapman concludes. "Their behaviors and preferences shape the products and services that the travel industry develops, many of which are later adopted by mainstream travellers. This is what I mean when I say that every traveller is a millennial traveller."