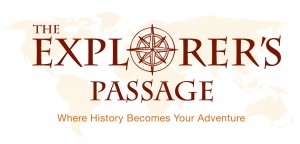 The Explorer's Passage is a boutique luxury adventure travel tour operator that provides highly customized expeditions in select destinations across the globe. We are unique in that each expedition is born from story – one embedded deeply in the history, scenery, and culture of a region. Each story begins from inspiration – snippets of history or perhaps an ancient myth or legend that piques our curiosity. Next, we set off to uncover The Story. We walk the aisles of libraries, scour newspaper archives and watch documentaries. We meet with everyone from anthropologists to park rangers, scientists and historians. Once we've pieced together our plot-line, if you will, we spend weeks on the road, revisiting the places from which The Story was born, exploring must-see sites (some touristed, many not), meeting with more experts and listening to legends regaled by locals with proud, personal ties to the legacies of the land. When our research is finally complete, our ultimate task is to weave the details of The Story into our day-to-day itineraries so that you, too, can relive a fascinating chapter of history, while fully immersed in what we hope you'll deem the adventure of a lifetime.
Guests may cross the mighty Andes on horseback as Jose de San Martin's 'Army of the Andes' did in 1817, canoe the majestic Yukon River in the wake of the Klondike Gold Rushers, or trek through the ancient villages of Upper Mustang where, 1,200 years ago, a sage guru fought to open the world to Buddhism. Woven seamlessly throughout the experience, The Story behind each TEP expedition infuses guests with a remarkable sense of perspective and adventure.
TEP's itineraries are creatively crafted to showcase each destination in the most intimate, exhilarating, and respectful way possible. Small groups are led by veteran guides with deep local knowledge and a commitment to exceptional service. Guests can expect personalized attention, the best accommodations each destination has to offer and the most culturally and historically immersive experience in the industry.
Meticulously crafted itineraries offer unparalleled travel experiences by fusing the thrill of adventure with spectacular scenery, deep historic and culture immersion and five-star service. Step back in time and into the boots of some of the world's most profound explorers, leaders, and luminaries with The Explorer's Passage, Where History Becomes Your Adventure.
Connect with The Explorer's Passage on ATTA's member online community The HUB