Indiana carbon offset project powers school buildings and cuts greenhouse gas pollution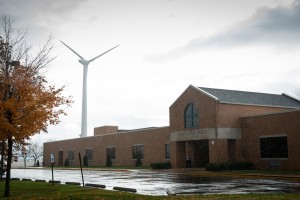 Portland, OR – The Clymb, the leading flash-sale e-tailer for the outdoor and active lifestyle, ships thousands of packages a day to its members across the country. Each one of those packages travels by plane, truck, or train to reach its customers. To combat emissions from shipping transportation, The Clymb is partnering with NativeEnergy. Through the purchase of NativeEnergy's Help Build™ carbon offsets, The Clymb will offset the CO2 produced by the company's product shipments.
The Clymb's carbon offset purchase will help fund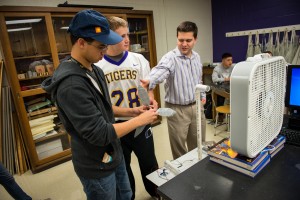 the Indiana School Wind Project. This project—a trio of wind turbines serving Indiana school districts—powers school buildings, saves money, and provides hands-on renewable energy training for young people. Learn more here.
"Our mission is to increase the well-being of the planet and its inhabitants by inspiring human-powered adventure. We place a high value on this philosophy and do everything we can to reduce our footprint," said Britt Hermanski, Marketing Manager at The Clymb. "Protecting the natural spaces our employees and members play in is an important and very necessary role to support a healthy environment for a community that shares a deep love for the outdoors. We're glad to enlist NativeEnergy as a partner in this effort."
NativeEnergy's Help Build™ carbon offsets help fund the construction of new carbon reduction projects, including wind, farm methane, solar, biomass, and landfill gas. NativeEnergy focuses on projects that help protect the natural environment and produce key social benefits, like wind farms that provide revenue to local communities and methane digesters that keep family farms in business.
All NativeEnergy carbon offsets are third party validated and verified, and each project is screened to ensure that it truly needs financial support to be developed. For more information, visit www.nativenergy.com. NativeEnergy is an active member of the Outdoor Industry Association.
Contributing members are responsible for the accuracy of content contributed to the Member News section of AdventureTravelNews.