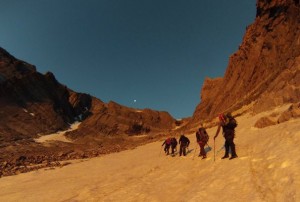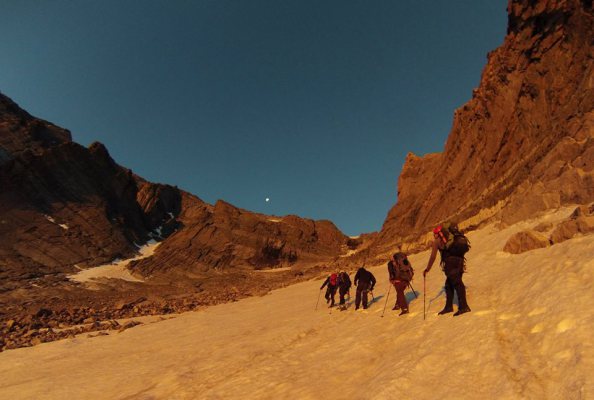 San Francisco, CA – The Association for Outdoor Recreation Education, an organization developed by and for outdoor recreation and education professionals and students, is announcing a new partnership with San Francisco-based software company PathWrangler today. The partnership gives AORE members a 15% discount on PathWrangler's travel software, which helps outdoor programs, clubs and trip planners to run better trips, mentor student leaders and grow their programs.
PathWrangler's online app allows users to create interactive trips with all the assets they need to organize outdoor expeditions and guided tours. Through their accounts, trip leaders can create, share and host the data for traveler registrations, itineraries, packing lists and more of the many aspects of operating an expedition. An additional module, Formstack, allows operators to build the forms they need online, and host them on their unique trip page without leaving the PathWrangler app, eliminating the need for PDFs, emails and spreadsheets to collect traveler information.
"AORE is delighted to work with PathWrangler in order to better serve and address member needs. We understand that outdoor practitioners and academics work in an environment that is demanding updated technology to allow for better efficiencies within our programs," says Jeannette Stawski, Executive Director of AORE. "I served as the University of Michigan's Outdoor Adventures Director for 11 years and I am well aware of the challenges and demands for trip and program management for college and university programs. This technology will enable our AORE member programs to better manage the complexities of trip programming in a more efficient and effective way, and will ultimately allow them to shift their focus towards the educational and developmental aspects of the trip experience."
"When we set out to build PathWrangler, we did it because the outdoor industry was being poorly served by technology," says Doug Heinz, CEO of PathWrangler. "We didn't just want to build a tool that helped the industry with their paperwork.  We set out to build a tool that was an experience in itself; something where you could create, imagine and engage with your trip before you threw you backpack over your shoulders.  Because of this approach, PathWrangler has not only greatly reduced the amount of time administrators spend processing 'paper' and organizing trips, it has become a place for people to tell and share their stories, while inspiring others."
Heinz continues on why PathWrangler teamed up with the AORE, "Our Outdoor Rec Programs have taken the use of PathWrangler to the next level; they use the tool to train and mentor future leaders.  We see the that the is AORE leading the charge in its vision not just to grow outdoor education, but to make it ubiquitous with the entire educational experience.  We're extremely excited to be a part of supporting these goals."
This unique partnership will provide AORE members with an entirely cloud-based solution when organizing expeditions and outdoor activities.  Ultimately, this will help the outdoor education community to improve outdoor education, while at the same time providing students a way to share and engage with their experiences.
Contributing members are responsible for the accuracy of content contributed to the Member News section of AdventureTravelNews.