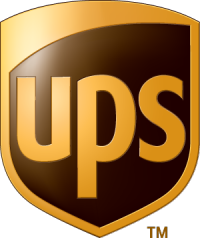 Seattle, WA. ─ Members of the global Adventure Travel Trade Association (ATTA) can now save up to 32 percent on their express and international shipping courtesy of UPS (NYSE: UPS). This newly created partnership allows ATTA members in the United States, Canada, Mexico and the United Kingdom to lower their cost of doing business.
"We have sought a partnership for shipping for many years now that would bring financial benefit to our members. UPS has delivered," said ATTA President, Mr. Shannon Stowell. "We are pleased that this benefit extends to multiple countries and as our membership grows globally we plan to work with UPS on expanding shipping benefits to additional nations."
Companies wanting to sign up for the ATTA/UPS Savings Program can through their membership in the ATTA. The savings on shipping, which increases the more packages or letters the user sends, will be applied once enrollment in the UPS Savings Program is complete.
Tour operators, travel agencies, gear outfitters, destination management companies and other adventure travel industry providers based in the United States, Canada, United Kingdom and Mexico are eligible for this exclusive program.
This new benefit builds upon the ATTA's increasing array of cost-saving operational services provided to its members including reduced-fee credit card processing, e-commerce transactions, mobile payments and currency conversion. Some of the ATTA's other specialized member benefit offerings include customer insurance and evacuation services, loyalty program management, professional discounts on outdoor gear and apparel, and educational webinars and research reports.
For more information on the ATTA and membership benefits visithttp://www.adventuretravel.biz/membership.
About Adventure Travel Trade Association
Established in 1990, the Adventure Travel Trade Association (ATTA) serves nearly 900 members in over 90 countries worldwide. Members predominantly include tour operators, tourism boards, specialty agents and accommodations with a vested interest in the sustainable development of adventure tourism. The ATTA delivers solutions and connections that propel members towards their business goals and the industry toward a responsible and profitable future. Through its regional AdventureConnect events and annual Adventure Travel World Summit trade conference, the ATTA excels in professional learning, networking and partnering services. With expertise in research, education, adventure travel industry news and promotion, members of the ATTA receive competitive opportunities that help establish them as leaders in adventure tourism. (www.adventuretravel.biz)
For more information:
To connect with us:
Facebook | Twitter | LinkedIn & Adventure Travel World Summit Group | Pinterest