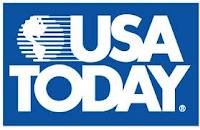 A recent USA Today article, by Cherisse Jones, chronicled the rise of technology and apps for the frequent business traveler and their effect on on-the-go productivity and travel ease. According to the Global Business Travel Association, 78 percent of surveyed business travelers found such products to improve both factors, with 52 percent of them saying they use apps regularly while traveling.
As the article states, having the right hardware – be it a phone, laptop, tablet, GPS device, power strip or adaptor – is critical, as is access to a solid WiFi connection – something that can be achieved anywhere from a coffee shop to a personal hotspot device.
Some key apps named by the article:
Read the entire USA Today article for more tips and information.
What gadgets and apps do you rely on while traveling? Are there any that are adventure travel specific?