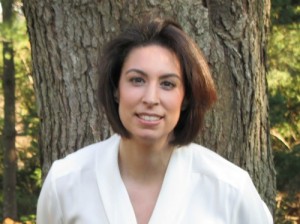 Vienna, VA – Sustainable travel visionary, Irene Lane, founder of the eco-travel site Greenloons, announces the launch of Greenloons Consulting Services to guide tourism businesses to third-party-certified green status. This is an extension of Greenloons that provides information about and access to third-party-certified sustainable vacations around the world.
Greenloons Consulting Services will help clients meet a set of 37 minimum standards developed by the U.N. Foundation's Global Sustainable Tourism Council (GSTC) of which Greenloons is a member. These universally accepted criteria serve as the basis for most eco-certification standards worldwide and have effectively established the GSTC as the global authority on sustainability in tourism.
"Out of socially responsible and fiscal concerns, companies and regions are trying to change the way they do business," Lane says, adding that the "green travel" market, estimated to be growing 5% annually worldwide, represents 6% of the world's GDP and reflects 11.4 % of all consumer vacation spending.
Eco-certification is awarded to companies that have disclosed their sustainable operations, participated in training on new technologies and undergone stringent on-site visits by independent auditors.
Lane briefs clients on similarities, differences, criteria, application and reauthorization processes and costs associated with the top (at least 25) international eco-certifications. She offers three areas of sustainability consulting services depending on the company's stage of eco-certification preparedness: certification selection, certification readiness and certification process management.
Her work provides the client practical knowledge, third-party accountability and the transparency for "eco" claims while establishing and improving on a set of social, economic, environmental and labor standards that consider regional interpretations of natural habitats, environmental degradation and local prosperity.
As a result of certification, clients will be able to establish credibility with the traveler that their business is supporting local communities, emphasizing environmental education, supporting conservation efforts, minimizing tourist waste and respecting cultural traditions. At the same time the client is positioned to improve standards with technological advancements and social / environmental awareness.
"The GSTC's work is a cutting edge worldwide initiative that provides a clear set of standards, protocols, processes and measurements for how businesses can better the planet and practice sustainable tourism," says Lane, adding that the GSTC has established itself as the global accreditation body for the myriad of regional eco-certifications so that consumers can be on the lookout for the GSTC Recognized seal and be assured that buying from authorized tourism suppliers supports the local community's economic, social and environmental objectives.
"As authorized tourism suppliers, clients have access to a worldwide distribution network that directly interacts with consumers and can identify your company as meeting standards for sustainability and responsibility," she underscores.
Contributing members are responsible for the accuracy of content contributed to the Member News section of AdventureTravelNews.