With nearly 9,000 trips from over 450 travel companies, the team at Stride gets to pore over tons of amazing experiences on a daily basis (yes, we have a great job here!).
In our inaugural Stride Standout Awards, we set out to evaluate and select some of the top trips to consider this coming year. Stride received an overwhelming response from our valued tour operator partners, who together nominated their tours across four major categories: Best Tour For Millennials, Best Tour for Baby Boomers, Most Brag-Worthy Tour, Best Budget Tour.
We had a really tough time deciding, but without further ado, here are the winners of the Stride Standout Awards – Top Trips of 2017!
Best Guided Tours for Millennials
Millennials value local experiences and authenticity when they travel. Many have less time to travel as well, so are eager to pack in as much as possible. Generally, they value comfort less than their older counterparts, preferring to save for future travel.
Here are our winners for Best Tours for Millennials:
1) Mekong Delta and Angkor tour with Explore!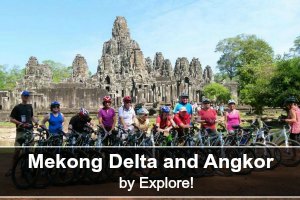 An active cycling adventure through the rural landscapes of Vietnam and Cambodia combined with opportunities to experience vibrant cities.
2) Cape Town & Safari Express tour with Smartours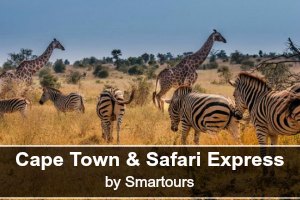 At 9 days, and a great price, this tour is the perfect length and budget for millennials. A safari is a classic bucket list item, so this is a great choice for travelers wanting to check a major one off the list. If you're hesitant about guided tours being too restrictive, this tour allows a lot of free time to explore Cape Town at your own pace.
3) Backpackers Tanzania Safari with Lights on Africa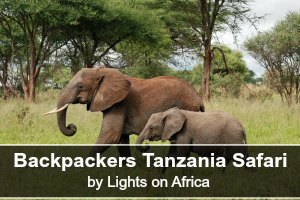 4) Millennials will love this trip which explores Tanzania's Northern National Parks, providing fantastic wildlife viewing. Travelers will learn about the wildlife and nature of Tanzania, as well as get to experience the local African culture. The price is reasonable and it's a great way to experience Africa.
5) Mighty Lochsa Whitewater Rafting with ROW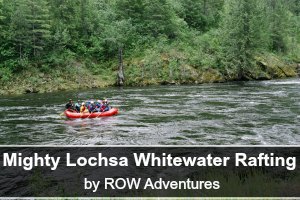 Few whitewater rafting trips anywhere on earth offer as much continuous, explosive whitewater as Idaho's Lochsa River. It's fast and technical with a big volume of water, making for raft-smashing waves, big hydraulics, and paddler-bashing excitement. For the adrenaline seeking millennilal, this is the perfect trip!
Best Guided Tours for Baby Boomers
Boomers look for a certain degree of comfort in their travels, and appreciate when most logistics are taken care of. They overwhelmingly look for "bucket list" trips or attractions, enjoy being active (though not overly so), and appreciate private tours without crowds.
Here are our winners for Best Tours for Boomers:
1) Cuba: Pearl of the Antilles with ElderTreks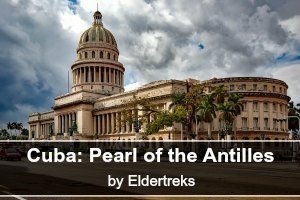 Cuba is a hot spot for all travelers now and many companies are quickly trying to put together trips to satisfy the demand. However, ElderTreks, which specializes in crafting trips for older travelers, has been running this trip for 20 years. The itinerary, tour guides, and experiences are all top notch Their extensive experience means they have many connections in Cuba to help make your trip comfortable and seamless.
2) Puglia Biking Private with Butterfield & Robinson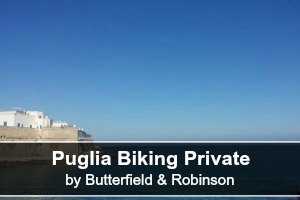 Smitten with coastal riding? Then say buongiorno (good morning) to Puglia, your beautiful new seaside paramour, featuring sun-soaked villages, glorious secular olive groves, delicious all-organic food and mile upon mile of soul-stirring biking. Some of the activities you'll enjoy include: an intimate dinner at a 12th Century castle, an exclusive guided walking tour of Baroque Lecce, a visit to the UNESCO-protected trulli, and a glass (or two) of prosecco in the shadow of a famous cathedral.
3) Exploring Patagonia Across the Border with Myths & Mountains
One of the most beautiful landscapes in the Western Hemisphere is found in the Patagonian Andes. On this tour you'll experience the adventure of a lifetime exploring the beautiful national parks which protect the natural beauty of this landscape. You'll stay overnight in estancias and lovely lodges with spectacular views. Highlights of the tour include enjoying seafood and wine tasting along the lively coast of Chile, and exploring the iconic mountain peaks of Torres del Paine.
4) Best of Patagonia with Say Hueque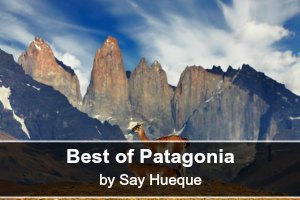 This an excellent tour, for those ones who want a little bit adventure but not too physically extreme. It's an amazing opportunity to discover the beauty of Patagonia. You'll have the opportunity to hike or horse ride in the Patagonian Andes and take in the spectacular scenery of Fitz Roy and Chalten, take a boat cruise along the face of Perito Moreno Glacier, and visit Puerto Natales.
Best Brag-Worthy Guided Tours
These tours all feature some pretty incredible elements, like private planes, and far reaching destinations. Of course it's not nice to brag, but after you've been on one of these trips, you get a free pass!
Here are our winners for Best Brag-Worthy Tours:
1) Mekong Grand Journey with Butterfield & Robinson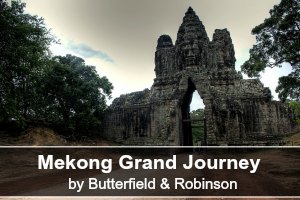 Butterfield & Robinson has a proud history of crafting Grand Journeys that span borders and combine high luxury with deep immersion—and this grand journey is no exception! You'll venture deep into the incredible Angkor Wat and UNESCO-protected Luang Prabang—then stay in two of the most remarkable hotel properties in all of Asia. Next, float along the Mekong from Cambodia into Vietnam—in a luxury five-star floating hotel. In between, bike and walk on some of the most prized routes on the continent. It's the perfect way to experience the remarkable pace of life in Southeast Asia.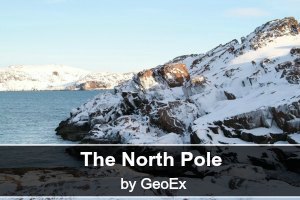 The explorer in you will be in a frenzy as the tour reaches remote Franz Josef Land, an archipelago of 190 islands. This North Pole journey will have you indulging in helicopter trips, enjoying breathtaking wildlife sightings, and seeing the dramatic light that makes the Arctic so fiercely compelling. When you're literally standing on top of the world, it's worth every brag possible!
3) Cuba People-to-People Multi Sport with Backroads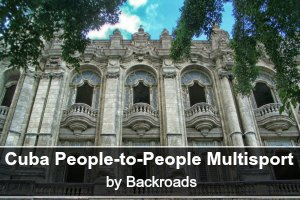 Savor the culture and romance of Cuba on unforgettable hikes and remarkable rides, including pedaling alongside Cuba's National Cycling club. The trip is a chance to bike and hike in the famed Vinales Valley tobacco farm capital and World Heritage site; be enchanted by Havana's vibrant history and beautiful architecture, shop among local artisans and spend time getting to know the locals.
4) Antarctic Express – Fly the Drake with Quark Expeditions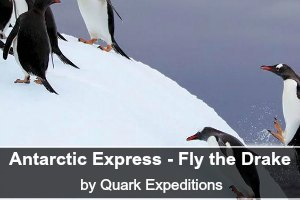 What could be more brag worthy than Antarctica? Keep your camera ready as you Zodiac cruise in search of whales, seabirds and astounding icebergs. Beaches dotted with leopard seals and penguins give way to icy plateaus, with snowcapped mountain peaks looming behind. You'll find yourself thankful for the near-constant sunlight by which you can continue to take it all in.
Best Guided Tours on a Budget
Guided tours are actually a great way to save if you're concerned about price in your travels. Many excursions, lodging, and meals are included, and for those that aren't your tour leader will have suggestions for cheap options. Epic experiences are not out of reach if you're on a budget!
Here are our winners for Best Tours on a Budget:
1) Cycling Coast to Coast with Explore!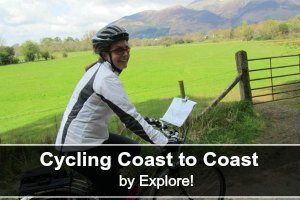 Cross the breadth of England on two wheels from Irish Sea to the North Sea. This classic coast to coast challenge cycles through some of the wildest and most spectacular landscapes in the north of England; discovering the dramatic beauty of the Lake District, Eden Valley and the rugged North Pennines. It's a very affordable trip and with the exchange rate for the pound at records lows US travelers will find the UK better value than it's been for years.
2) Deluxe Dubai & Abu Dhabi with Smartours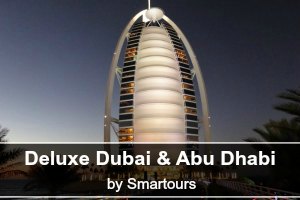 For the budget conscious, a trip to Dubai might seem out of reach. Not so! This Smartours trip features non-stop, round-trip flights on Emirates Airlines, a 5-star hotel stay in Dubai, a stay in a top-rated hotel in Abu Dhabi, and incredible guided experiences from only $1799! Take the chance to experience a unique part of the world with an experienced guide and other adventurous travelers.
3) Morocco on a Shoestring with G Adventures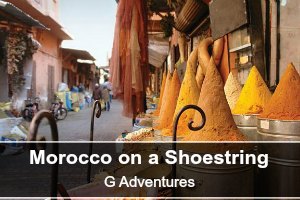 There's no better way to spend two weeks than travelling around majestic, marvelous, magical Morocco. You will hit all the main highlights, including Fes, Chefchaouen, the coastal hippie mecca of Essaouira, and plenty of souks to shop in and beaches to relax on. G Adventures popular "on a shoestring" series offer amazing experiences for very reasonable prices – so get out there and explore!
4) Vietnam Discovered with Tucan Travel
Tucan is well known for offering amazing, affordable trips. Experience incredible Vietnam on this tour, from the remarkable rice paddies spreading as far as the eye can see to the sun-kissed beaches of Nha Trang. Be charmed by the imperial city of Hué with its ancient tombs and temples, while Hoi An's old town features many beautiful historic buildings. Experience the hospitality of local people and learn their history. Many optional excursions are offered along the tour, so you can tailor your experience however you like.
And now, drumroll please for The Top Trip of 2017…..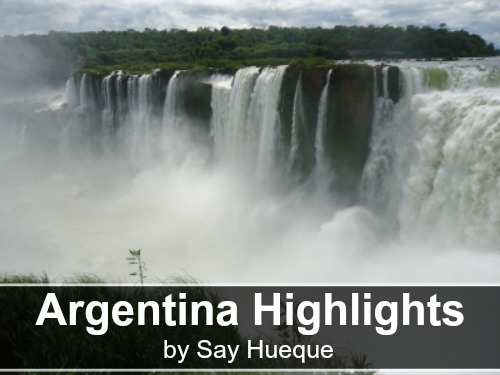 Argentina Highlights in 12 Days by Say Hueque
We had a tough time choosing the overall top tour since there were so many amazing experiences. But, in the end, we felt this trip encapsulated many different factors that made it stand out: for starters, the trip has wide appeal – millennials and boomers alike would find it engaging and enjoyable.
Argentina is a destination that can be enjoyed and explored regardless of a traveler's physical ability. It is attractive to adventurers and more relaxed travelers alike. We felt that Say Hueque did an excellent job keeping this trip reasonably priced, while still managing to craft an incredible itinerary.
Find out more about Say Hueque.
Contributing members are responsible for the accuracy of content contributed to the Member News section of AdventureTravelNews.