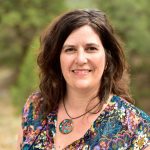 Since the COVID-19 pandemic shut down travel, ATTA members have been tapping directly into their worldwide network of industry peers and friends in a variety of ways, from more activity in The HUB to resurrected WhatsApp groups to Zoom calls. One common theme to the correspondence has been just how much this community means to everyone, and how much value there is in learning from each other. 
These personal connections inspired us to invite members to submit short three-minute videos sharing a glimpse into their current world. 
In a final playlist of about 70 videos, you can hear from adventure and sustainable tour operators, accommodations, travel advisors, media, tourism boards, industry partners, gear suppliers, and ATTA team in countries from A (Albania, Argentina) to Z (Zambia) and 30+ in-between: France, Italy, Dominica, Ecuador, Guyana, Iraq, Venezuela, Sweden, Malawi, Poland, Croatia, Vietnam, Canada, Brazil, Mongolia, Spain, Bolivia, United Kingdom, Mexico, Nepal, United States, Montenegro, Portugal, New Zealand, Japan, Tanzania, Chile (and more). 
Much like travel itself, watching the resulting videos reminds us of how similar our collective experience is, while piquing our curiosity about how different cultures and businesses are responding and adapting. 
Some countries are on strict lockdown orders with a police presence, others are in places where the spread of the virus is mild. There are businesses that have found a way to retain their staff, while others have had to let people go. Almost all have stories about the power of relationships and respect while working closely with staff, suppliers, and clients as the industry pushes to survive in innovative ways.
There are fresh thoughts on how businesses and tourism will evolve, philosophies about life itself, and the power of empathy and kindness to get through the hard times. We get to see adorable children, rascally dogs, chirping birds, blooming gardens, meals being prepared, majestic mountains, flowing rivers, and even a sweet turtle.
Ideas are shared about virtual/online offerings, content distribution, developing new itineraries focusing on local and regional tourism, reviewing protocols and risk management, finding more ways to be sustainable and generate less waste — along with requests for artwork submissions, joining movements, fundraising campaigns for local communities, book and film suggestions. 
Invitations and offers of marketing expertise and consultation (copywriting, communications, social media, cross-cultural challenges), meditation, joining virtual communities (runners, sustainable travelers, addressing the climate crisis), on-the-ground insight from countries that may be fascinating to others, and most often of all: conversations. People have the time and want to connect personally. 
I recommend letting the playlist go while making your dinner for a trip around the world (and through all of your feelings), or jumping in and seeking out people you know for a quick hit of being in their presence (pretty much everyone offers a virtual hug). 
All of us who have watched promise that you'll be happy you did too. We know that you'll come away feeling connected, hopeful, and optimistic, with a renewed sense of what's possible in this vast network of entrepreneurs who are committed deeply to the values of preserving nature and culture and the health of their local communities.
STORIES FROM THE FIELD PLAYLIST