Some Highlights from 2013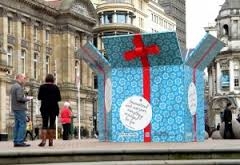 Legislative Year in Review 2013.  This was a busy year for federal legislation combating human trafficking and child sexual exploitation. We are proud that the Trafficking Victims Protection Act included special provisions for children. Also, the Child Welfare Response to Trafficking bill was introduced in the House.  Senators Portman and Wyden introduced similar legislation in the Senate. Click here for more on federal laws. ECPAT-USA works in Washington, DC to support bills like these.
In New York, an improved Safe Harbor law was passed, extending protection to 16- and 17-year-old boys and girls. But we still need YOU to sign our petition asking Governor Cuomo to sign it:  Sign the petition here.
When new laws are passed to end child sex trafficking, it builds the infrastructure that helps identify victims, refer them for services and stop it from happening to begin with.
Delta Air Lines, the first major airline to sign our Tourism Child Protection Code of Conduct, rolled out its training program.This year  50,000 staff members were trained to be alert for human trafficking and child sexual exploitation.  As a result, within just a few short months, at least 5 tips about potential human trafficking cases were given to the U.S. Department of Homeland Security.
When a company signs the Code, they use their own private resources to carry out the mission of protecting children from exploitation.  We applaud all the U.S. companies that signed the Code.
Please support ECPAT-USA so we can continue the momentum.  
Help Stop Slavery At Its Source. Click here to donate.
Contributing members are responsible for the accuracy of content contributed to the Member News section of AdventureTravelNews.