Kimkim has partnered with South Pole to support climate change mitigation activities around the world. In a collaboration between kimkim, travelers, and local specialists, kimkim will support 3 projects: forest protection in Zimbabwe, biodiversity support in Peru, and clean air cookstoves for families in India. Beyond offsetting the environmental impact of our travelers' trips, each project has a meaningful impact on the local economy and community as well.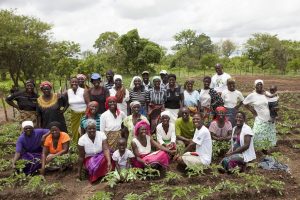 We expect at least 10,000 travelers will be a part of this initiative during the first year. Travelers to these destinations will also have the opportunity to visit the projects impacted by their contributions.
We believe the travel industry can take a leadership role in this crisis by offsetting the effects generated by our businesses.
Learn more about the initiative and local projects: Kimkim Climate Neutrality Initiative
"At kimkim, we're passionate about the positive social and economic impacts that travel can generate—but we also recognize that travel is a significant contributor to climate change. This is why we are launching a new initiative in partnership with South Pole, our travelers, and local specialists to make every trip booked on kimkim 100% climate neutral. We hope this will inspire others in the travel industry to offset the effects generated by our businesses," says Eric Chamberlain, Head of Destination Development, kimkim.
Examples of the Impact
For a family of 4 traveling from the US to Asia, kimkim will fund approximately 2 improved cookstoves for local families in India, which reduce smoke and toxic emissions by 80%.
A couple traveling to South America will help protect around 3 acres from deforestation in the Peruvian Amazon and invest in sustainable nut farming practices.
In Zimbabwe, travelers will support training and education for local communities in the Lake Kariba area, in addition to forest preservation projects.
"We want to help ensure that today's booming travel trend translates into positive change, in line with the Sustainable Development Goals. We are excited to work with kimkim to empower travelers to support the establishment, development and management of natural areas and local communities through our climate action projects," says Michael Malara, Corporate Sustainability & Sustainable Finance Expert, South Pole.
Shared Responsibility
The contribution is shared between kimkim, our travelers, and our local specialists. In addition to offsetting the full climate impact of each trip, the initiative supports sustainable development by investing in local skills, training & education, local infrastructure, and microfinancing opportunities.
We are inspired by the ongoing work of the ATTA and local kimkim specialists (many in the ATTA community), and their dedication to addressing the urgent concerns of our day. Learn more about this initiative, the projects, and other sustainable projects supported by kimkim specialists here.
Contributing members are responsible for the accuracy of content contributed to the Member News section of AdventureTravelNews.