Adventure Travel Trade Association (ATTA) Adventure Champions are the vanguards of the adventure travel industry having been members of ATTA and leaders in the community for a minimum of 15 years. They are true believers in the power of adventure travel and have made an impact on the direction of ATTA and on the industry as a whole. To honor their commitment to their ethos and lasting contribution to the adventure travel industry we are spotlighting Adventure Champions through a series of interviews.
Tour Operator
Country: Canada
ATTA Member since 2005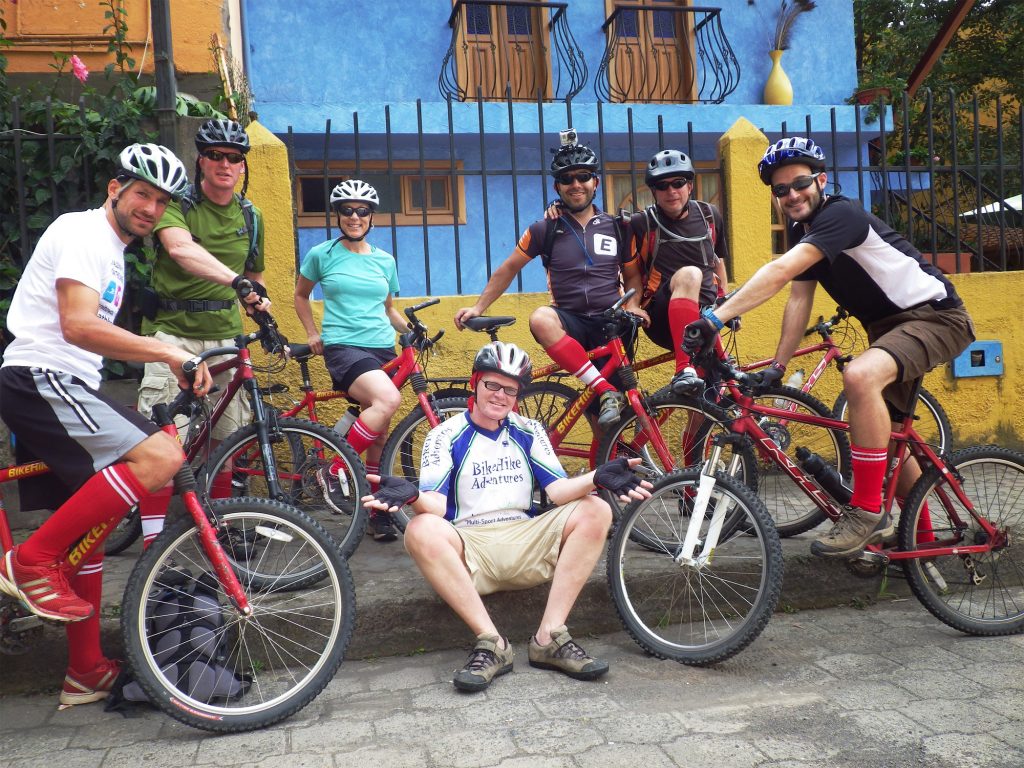 Introducing Trish Sare, Founder/Director
Tell us about BikeHike Adventures:  For 28 years BikeHike Adventures has been designing active and meaningful travel experiences worldwide. Our trips are made up of biking, hiking, or multi-sport activities with a strong focus on connecting our travellers to the local people and experiencing their cultures and distinctive ways of life.
Sustainable travel practices are at the core of our existence and have been since day one. We travel in small groups ensuring that we don't overwhelm villages when we pedal in. We only work with local guides and hotels so that majority of the income from each trip stays within the communities that we visit. And we do our very best to avoid mainstream locations and dig deep into the countries so that our travellers experience authentic insiders perspectives.
Why have you stayed an ATTA member for 15+ years?
I admire the ATTA for so many reasons:
1) The worldwide collective of tourism professionals that you've brought together over the years. I have made so many incredible friends and built countless professional relationships that have helped to propel BikeHike to the internationally recognized level that it is today. I couldn't have gotten to where I am today without you.
2) The personal support and recognition that you've given to me over the years. I've never felt that I was just a cog in the wheel but rather a cherished member and more importantly a dear friend.
3) How you dig your heels in when you recognize detrimental issues to the planet and work and partner with stakeholders to create positive changes.
4) And because being an entrepreneur can be lonely. I carry a lot of weight on my shoulders navigating BikeHike through the massive challenges of running a global tourism company. Having an industry association that addresses the specific needs of our industry is instrumental to our success.
How has your company changed over the last 15 years? 
When BikeHike was created we were one of only a handful of worldwide adventure companies. We were a big fish in a small pond. There was no internet back then and all of our clients were local. Today we're a small fish in a massive ocean and although it is much more competitive to attract the attention of clients than it was in the early days we attract clients from all over the globe.
80% of our clients today want custom itineraries compared to what used to be individuals joining into our set group departure dates. Now everyone wants their own dates, their own groups, and the hotels that they've researched. We're also getting a lot more requests from independent travellers for self-guided experiences.
15 years ago we produced a paper brochure and had a static website. The big expenses back then were printing, graphic design, and postage. In this ever-changing landscape of the digital age, major expenses today are digital marketing, SEO, e-commerce, cybersecurity, and insurance.
In the last decade, many of our staff wanted the flexibility of living and working remotely so we changed our phone systems to VOIP but still had an amazing office that we called home in Vancouver. Once COVID-19 hit we've let our office go and today we all work virtually.
Our specialty has always been outbound travel but with the current global situation, we've been driven to pivot to domestic adventures.
What is the greatest force that drives you to work every day? 
I am passionate about international adventure travel and have spent the last 35 years of my life working in this industry and building BikeHike to the level that it is today. When COVID-19 shut the world down I seriously questioned whether I wanted to keep the company alive and ride out this storm. It has been an overwhelming 19 months and without question, the most challenging times of my entire professional career. I quickly realized however that failure is not an option. We've got an incredible team of guides and suppliers that we've worked with for 20+ years, and we consider them family. Meghan, our BikeHike operations director, has been with us for 16 years and has been extremely dedicated, working reduced hours since the pandemic hit. She has been my rock. And we have an amazing following of loyal travellers who call and message us frequently to tell us how much they value us and assure us that they'll be the first to travel with us when some normalcy returns. That is a lot to be grateful for and keeps my flame burning strongly.
What gives you hope about the next generation of adventure travel leaders?
As adventure travel becomes more mainstream my hope is that this younger generation will find alternatives to the most harmful practices of the tourism industry and develop solutions to pressing issues like overtourism and global warming. They are enabled by technology and if used wisely they can be powerful forces that make regenerative travel the global industry standard making the planet the priority before profits.
What is your advice for young adventure travel companies?
To surround themselves with smart people who inspire and empower them. To work with mentors in different industries, not just tourism. To continuously listen, learn, and keep up with the ever-changing landscapes and to adapt with them so they don't become obsolete. To build a solid risk management plan and follow it religiously. Hire professionals to take on the tasks that they may not be proficient in but to ensure that they have an understanding of the basics of every aspect of the business, especially the finances. Join associations like ATTA, entrepreneurial, and business forums to be part of a collective so that they feel supported when the going gets tough.
What gets you excited about the future of adventure travel?
COVID-19 has been an opportunity for the tourism industry to hit the reset button and reshape the future to benefit people, wildlife, the environment, and the planet. We know that outdoor adventure travel will be one of the first sectors to recover from the crisis and when it does, we'll be busier than ever.
Connect with HikeBike Adventures on Social Media:
@bikehiketravel
Photos over the years and comments from Trish Sare: